It's December, and I couldn't be more excited! It is such a magical month, filled with holiday wishes and good cheer. Of course, there's the hustle and bustle of the holidays woven in, too. But, it's one of the happiest months of the year.
With all the busyness that December brings, everyone needs a little help with dinner ideas. So, I'm sharing what I'll be serving up this month.
This month's recipes focus on rich dishes and soups. After all, baby it's cold outside! We crave all the warm foods. And, I aim to deliver.
Let's get to the December dinner plan!
December Dinners & Recipes
Easy Weeknights
Turkey Pot Pie – I figure most of you have some leftover turkey. So, the best way to use it up is to transform it into a new dish. Replace the chicken in this pot pie with turkey and no one besides you will know.
Turkey (aka Chicken) Pot Pie Recipe
Macaroni and Cheese – So, this dish is the ultimate in December comfort food. Somehow, it finds its way into my dinner plan every month. But, it's oh so good!
Macaroni and Cheese Recipe <<— it's in this post
Marinara Meatballs – And, this easy one-pot dish was made for those nights you need a quick weeknight dinner. There are likely to be many of them in December! It's also low in carbs, for those of you doing keto or just cutting back on the carbs. If not, then put it over pasta.
Chicken Piccata – Although chicken piccata is a classic dish, it's full of flavor. Serve it with mashed potatoes and roasted green beans, you have the perfect dinner. Especially on a cold winter's December night.
Chicken Piccata Recipe <<–it's in this post
Instant Pot Easy Lasagna – Are you looking for another easy-peasy weeknight dinner? Then this is it! It's loaded with all the goodness of lasagna but made in a flash in the Instant Pot.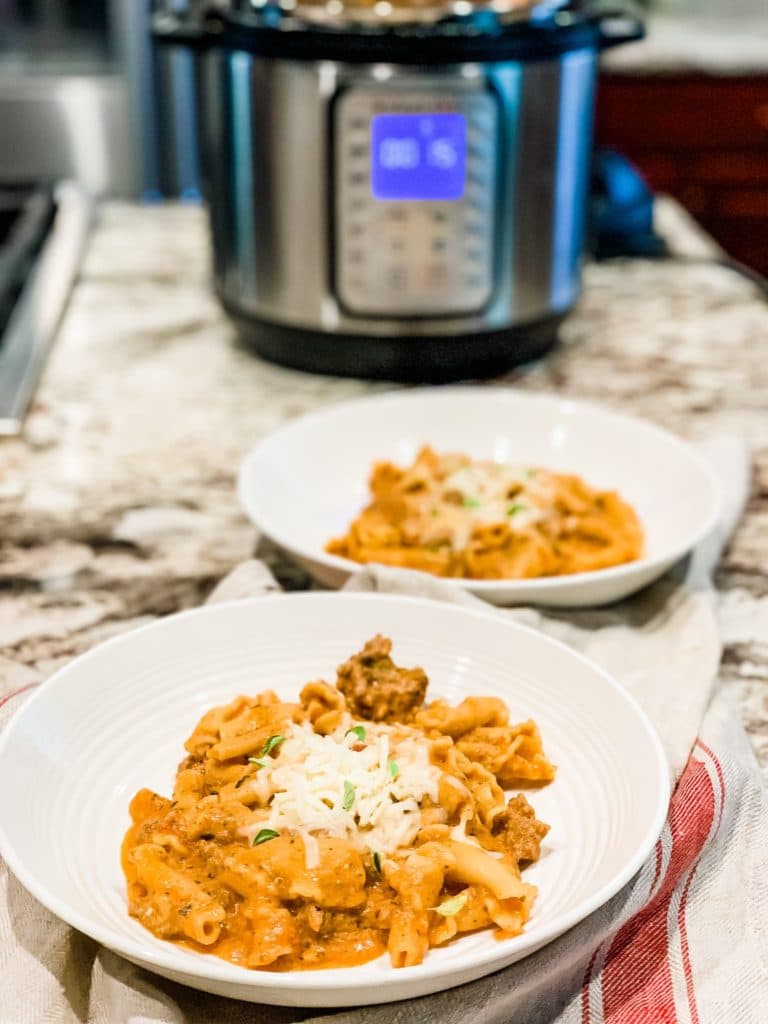 (If you're looking for a traditional lasagna, it's below under weekend specials).
Instant Pot Easy Lasagna Recipe
Weekend Specials
Chicken Posole – While this recipe calls for chicken, you can swap it for leftover turkey! It's one of our favorite December dinners. Just be sure to add extra hominy and plenty of cilantro. It's sure to warm you up this month.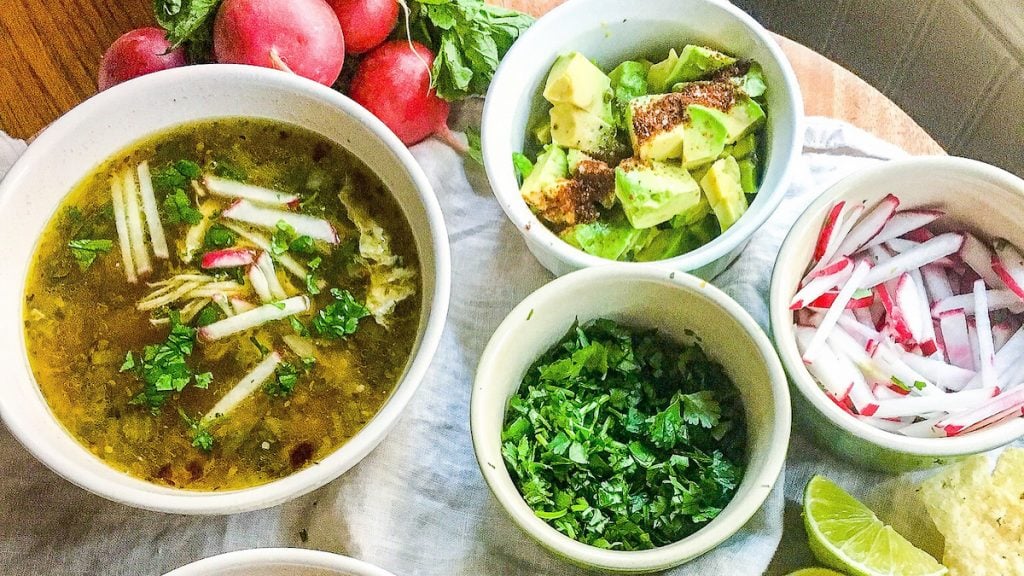 Lasagna – So, do you love Lasagna? I sure do! And, this recipe has the option for low-sodium and gluten-free. Not to mention that Lasagna is one of my most popular recipes here on the blog. Make it this weekend!
Easy Biscuits – This weekend, whip up a batch of these easy biscuits. For a real treat, serve sausage and gravy over them! While it might sound like a lot of work, you can have this on the table in less than 30 minutes.
Biscuits Recipe – Easy with 3 Ingredients
Bonus Meal Idea! For an easy breakfast or brunch dish, check out my Ham & Brie Pull-Apart recipe: https://thefeatherednester.com/ham-brie-pull-apart-unbrie-lievably-easy/
Look for my Christmas Eve and Christmas Dinner post later this month! If you can't wait, here are some posts from previous years (2017, 2018).
And, that's what's cooking at The Feathered Nester this month. December is always busy and I like to make dinners that I can serve more than once. Here's to some wonderful December dinners!
For more meal ideas, check HERE. All of my recipes are listed there!