How's your New Year going so far? Amazing I hope! If you made goals or resolutions, are you still working on them? As I mentioned in a previous post, one of my goals for this year is to embrace a healthier habit each month. This month it's to eat more poultry and seafood. So, this week's dinners have more poultry and seafood recipes. Make meal planning easy this week with this weekly meal plan.
So, let's get to this week's menu.
Chicken Chili (with a THM "E" meal option)
This chicken chili is full of yummy goodness. And, thanks to canned beans, it's a 30 minute meal all made in one pot. Using poultry instead of beef or pork makes this meal lower in fat.
For those of your following Trim Healthy Mama, this recipe has an E meal option to it.
Chicken Chili Recipe
Chicken Chili
This is a quick and filling recipe. For those following Trim Healthy Mama, leaving out the cheese will make this an E meal.
Ingredients
2

Tbsp

olive oil

2

cups

chopped onion

5

cloves

minced garlic

2

tsp

dried oregano

1

tsp

ground cumin

1

tsp

tarragon

3

cups

chicken stock or bone broth

(low-sodium recommended)

1/2

cup

dry white wine

(can sub with more chicken stock)

3

cups

cooked, shredded chicken

3

cans (14oz)

white beans, rinsed and drained

2

cans

diced green chiles, mild or medium

3

cups

Monterey Jack cheese, shredded/grated

1/2

tsp

ground black pepper

1/2

tsp

salt

juice of 2 limes

3

Tbsp

chopped cilantro
Instructions
In a large Dutch oven or heavy stockpot, heat olive oil and saute onions until just turning golden. Add garlic and spices, cooking until garlic is fragrant, stirring continuously. Add stock and wine, and simmer for 5 minutes.

Stir in chicken, beans, and chiles. Simmer for 10 minutes, stirring every few minutes.

Turn heat to low and add the cheese slowly, stirring until it melts. Add salt and pepper, to taste. Stir in lime juice and add cilantro, simmering for 5 minutes.

Top with favorite garnishes, like chopped tomatoes, green onions, sour cream, or broken tortilla chips.
Notes
For those following Trim Healthy Mama, use breast meat and leave out the cheese for an E meal.
Pan Seared Chicken Breasts with Mashed Potatoes
Simple, yet delicious, these pan seared chicken breasts deliver on flavor. This family favorite is another 30 minute meal. For the perfect sear, avoid moving the chicken breasts until it's time to turn them over.
Serve this with mashed potatoes and green beans.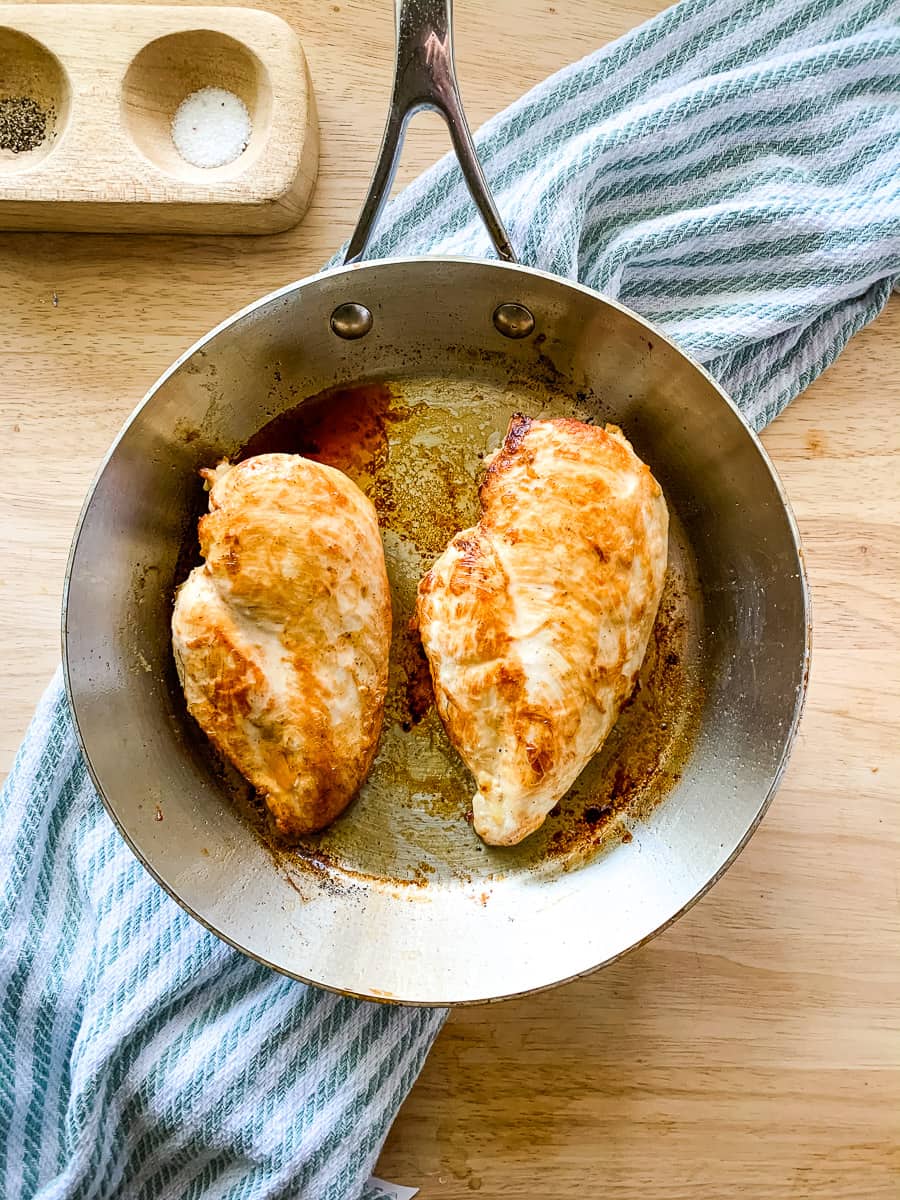 Pan Seared Chicken Breast Recipe
Pan Seared Chicken Breasts
These simple, easy pan seared chicken breasts are perfect for dinner any night of the week. Serve with mashed potatoes or rice and fresh green beans for an amazing dinner.
Check out this recipe
Instant Pot Mashed Potatoes
Instant Pot Mashed Potatoes No Drain
The Instant Pot was made for mashed potatoes! Pressure cooking produces the fluffiest, absolutely best mashed potatoes. And, you'll see this recipe is lower in fat and calories than stove top recipes, but is a no peel and no drain method!
Check out this recipe
Turkey Meatloaf with Roasted Green Beans
Have you ever made Turkey or Chicken Meatloaf before? Well, made right, it's every bit as good as meatloaf made from beef. Because poultry has a lighter flavor, you get a balanced mix of savory goodness.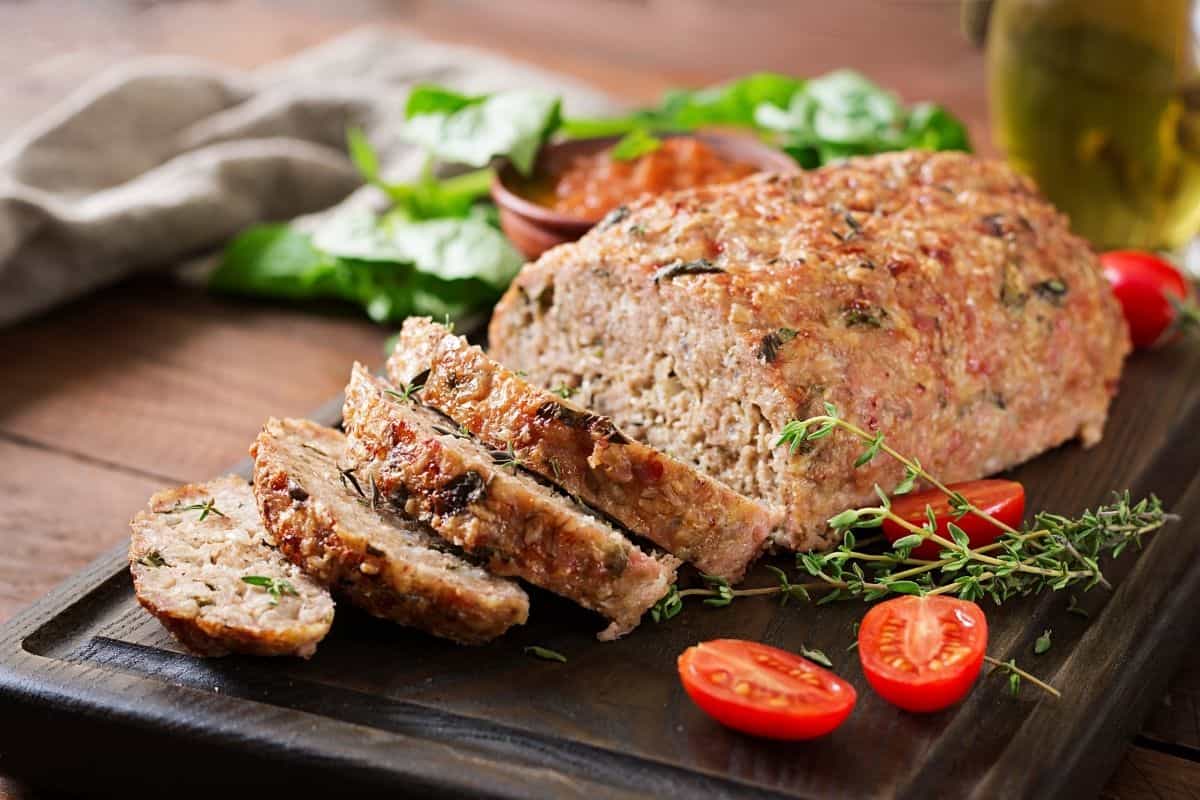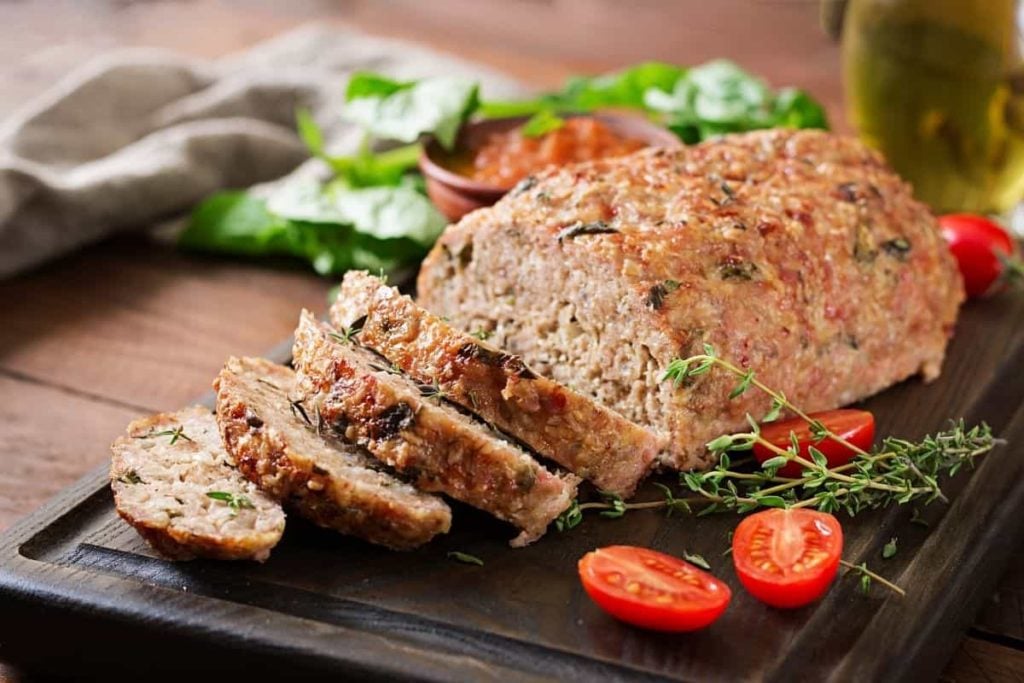 Serve this with Roasted Green Beans.
Turkey Meatloaf Recipe
Turkey Meatloaf
It's hard to make a tender, moist meatloaf with ground turkey or chicken. But, this recipes delivers a tender, tasty meatloaf that the whole family will love.
Check out this recipe
Roasted Green Beans Recipe
Roasted Green Beans
Who'd have thought roasting fresh or frozen green beans would take them to a new taste level? Give these a try to see for yourself.
Ingredients
1

bag (16 oz.)

frozen petite or thin green beans

1

Tbsp

olive oil

salt

pepper
Instructions
Spread beans in a single layer on a foil-lined baking sheet, and drizzle with olive oil. Use hands to toss the beans to spread oil evenly, season with salt and pepper, and bake for 20 minutes or until dark gold.
Herbed Shrimp with Cilantro Brown Rice
A chef in Hawaii grilled our shrimp with a variety of fresh herbs and oh my I was hooked! Seafood can be a little bland, but the fresh herbs delivered on flavor. And, when you add a little butter, you have another winning 30 minute meal.
Serve with cilantro brown rice or with salad as a shrimp salad.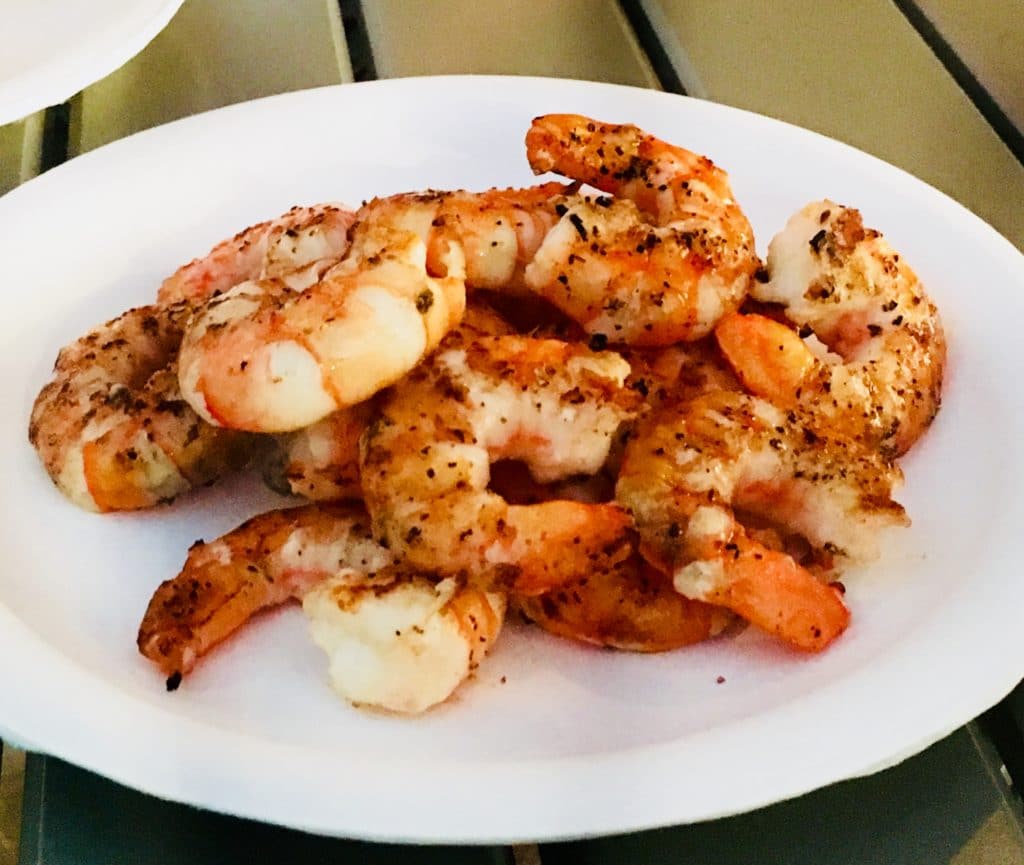 Grilled Herb Shrimp Recipe
Grilled Shrimp with Fresh Herbs
If you don't have fresh herbs, substitute 1 tsp of dried. Preparation time doesn't include 15-30 minutes of optional "marinating."
Check out this recipe
Cilantro Brown Rice Recipe
Cilantro Brown Rice
Adding lime juice and cilantro to rice gives the formerly bland dish a real kick! Give it try for yourself. This recipe uses brown rice, but you can substitute white rice.
Ingredients
2

cups

Prepared Rice

(I recommend Minute Brown Rice if you're pressed for time)

2

Tbsp

fresh lime juice

1/4

tsp

lime zest

2

Tbsp

chopped cilantro
Instructions
Cook your rice, according to directions. This recipe calls for 2 cups of prepared rice.

Stir in lime juice, lime zest, and chopped cilantro. Serve.
Orange Sweet Rolls
I used to be a Pillsbury Orange Roll addict until I found out how easy it is to make them from scratch! Best of all, these aren't made with a bunch of chemicals I can't even pronounce.
Make the dough up after dinner and you'll have these ready to bake for breakfast.
Orange Sweet Rolls Recipe
Orange Sweet Rolls
Prep time includes rising (passive) time.
Make ahead/overnight option: This dough can be made the night before through step 4. Cover with plastic wrap and let rest in the refrigerator overnight. The next morning, remove from the refrigerator and allow to rise in a warm environment, about 1 hour.
Ingredients
2 3/4

cups

all-purpose flour

(I prefer King Arthur Flour)

1/4

cup

granulated sugar

1

teaspoon

salt

1

package active dry yeast

(2 and 1/4 teaspoons)

3/4

cup

whole milk

3

Tablespoons

unsalted butter

1

large egg

(at room temperature)

1

orange, zested and juiced

2-3

drops

orange oil
Orange Icing
1

cup

confectioners' sugar

juice from the orange

(2-3 Tablespoons)

1

tsp

orange extract
Instructions
Make the dough: In a large bowl, toss the flour, the sugar, salt, and yeast together. Set aside.

Heat the milk and butter together in the microwave until the butter is melted and the mixture is warm to touch (about 110°F). Stir in the orange juice, 1 Tbsp. orange zest, and the egg. Combine the butter mixture and the flour mixture and stir until it forms a soft dough that is smooth and bounces back when you poke it. If not, stir in 1 Tbsp of flour at a time until it is.

On a lightly floured surface, knead the dough for 1 minute. Place in a lightly greased bowl and let rest for about 10 minutes.

After 10 minutes, roll the dough out in a 14×8 inch rectangle. Mix the softened butter and orange oil together and spread on top. In a small bowl, mix together the cinnamon, sugar, and remaining orange zest. Sprinkle it over the dough with a spoon.

Roll up the dough tightly and pinch down the edge to seal it. Cut into 10-12 even rolls (using dental floss will make cutting easier) and arrange in a lightly greased 9-inch round cake pan or pie pan. Loosely cover the rolls with aluminum foil or plastic wrap (so the risen dough won't stick to it) and allow to rise in a warm, draft-free environment for 60-90 minutes. After the rolls have doubled in size, preheat the oven to 375°F.

Bake for 25-28 minutes until lightly browned. If the rolls brown too quickly, cover them with foil.

Make the glaze: Whisk the confectioners' sugar, remaining orange juice, and extract together until smooth. Drizzle or spread over warm rolls.
Give me some feedback on the new recipe format! Keep eating healthy my friends and enjoy your weekend.
Here are some more easy, simple weeknight recipes: