How often have you wondered what to make for dinner at the last minute? This Instant Pot sour cream pork chops recipe solves that dilemma. These deliciously creamy pork steaks are so good that you'll keep them in the freezer just for moments like that since you can use them frozen!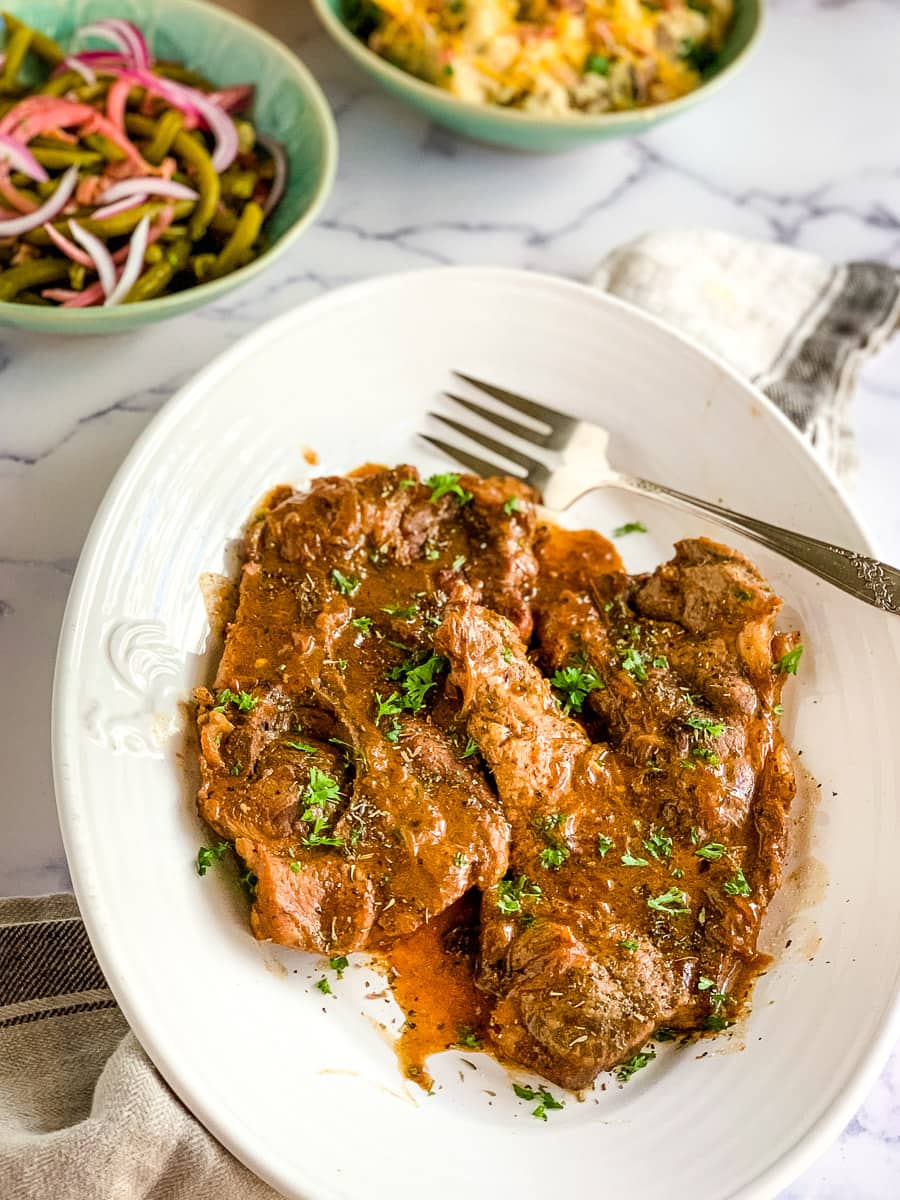 What makes this recipe the perfect easy pressure cooker dinner is that you can use frozen pork chops or steaks. Even better? These sour cream pork chops taste great with any kind of cut of pork chops.
So, what's stopping you? Let's make some tasty pork steaks!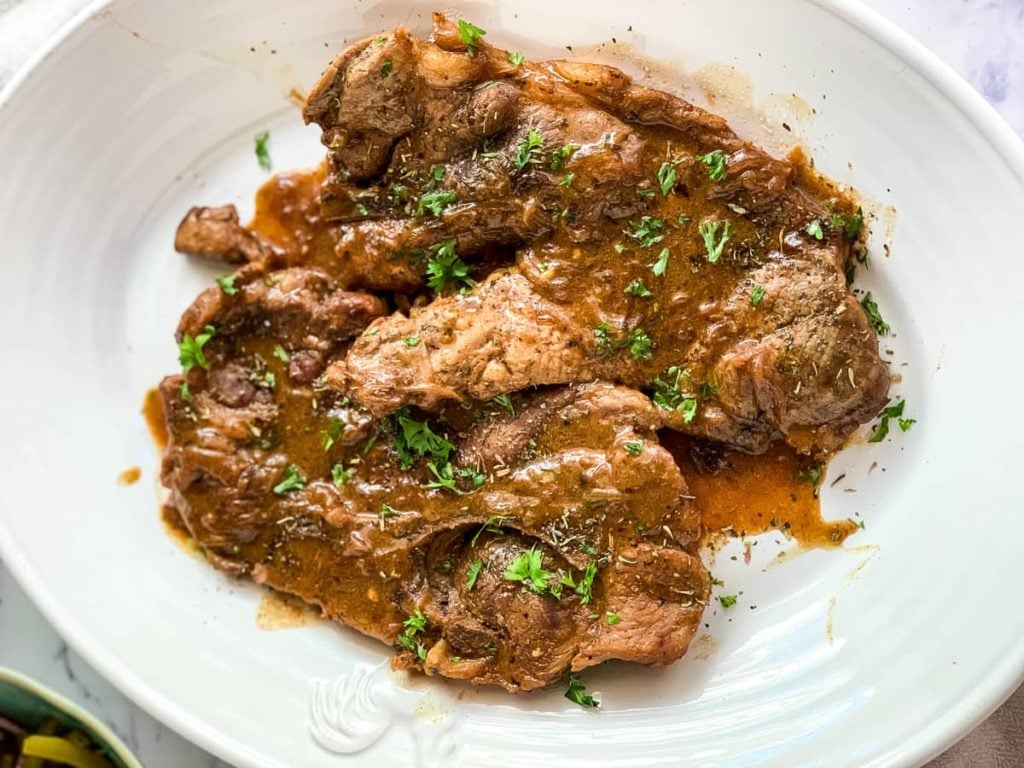 Pork Chops (Steaks) – in the Instant Pot?
A few months ago, I saw a photo on Instagram of pork chops smothered in gravy and that gave me an idea.
Why not make pork chops in the Instant Pot? Since the Instant Pot uses pressure and steam to cook foods, it would be the perfect way to cook any type of pork chop without getting dry pork chops.
After trying several variations of the perfect, creamy sauce, these Instant Pot Sour Cream Pork Chops were born.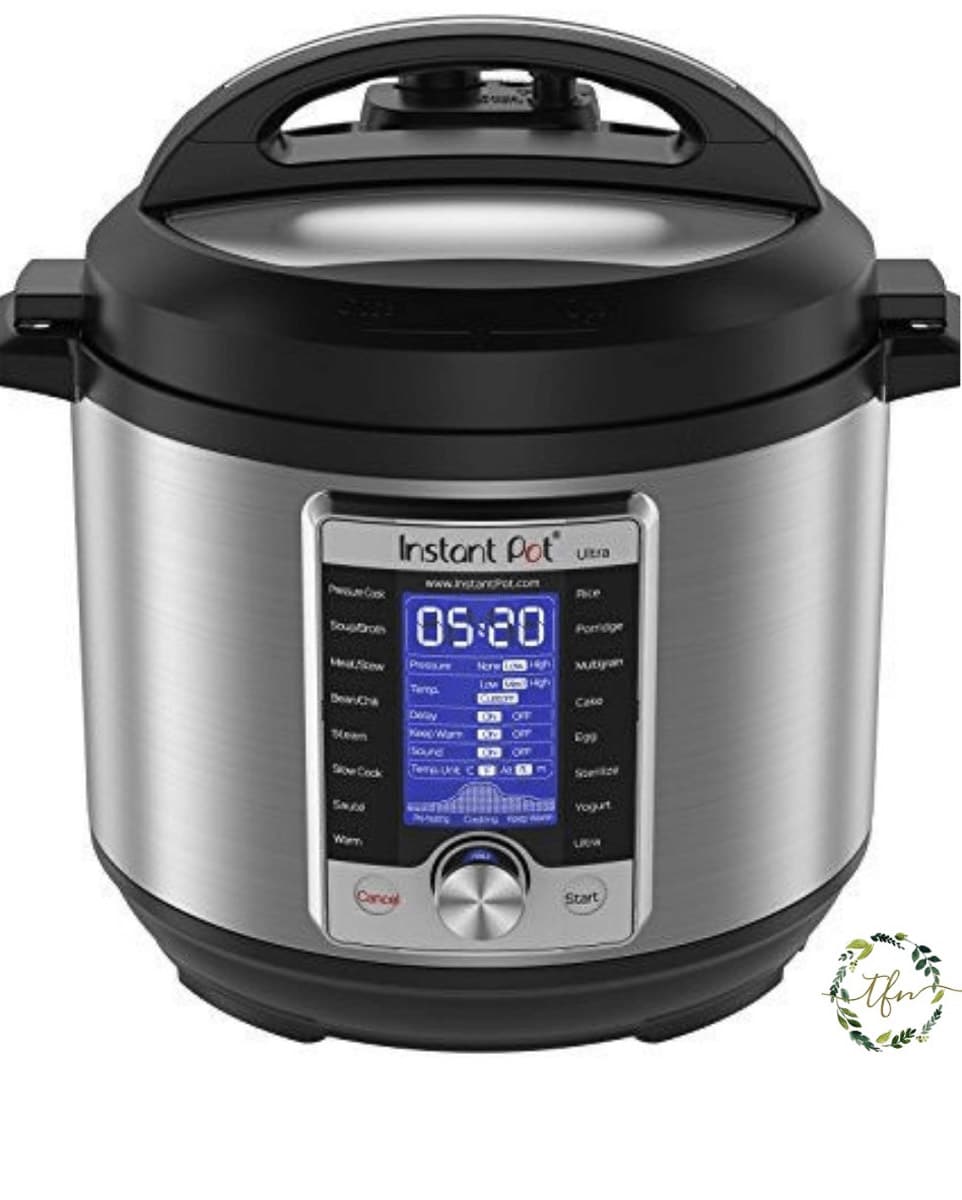 Ingredients used in this recipe
butter, ghee, or coconut oil
onions
pork chops
beef stock
Worcestershire sauce
Corn starch or arrowroot powder (optional, see recipe)
Sour cream
Salt and pepper are optional. There's plenty of seasoning in this dish between the sautéed onions, flavorful broth, and Worcestershire sauce.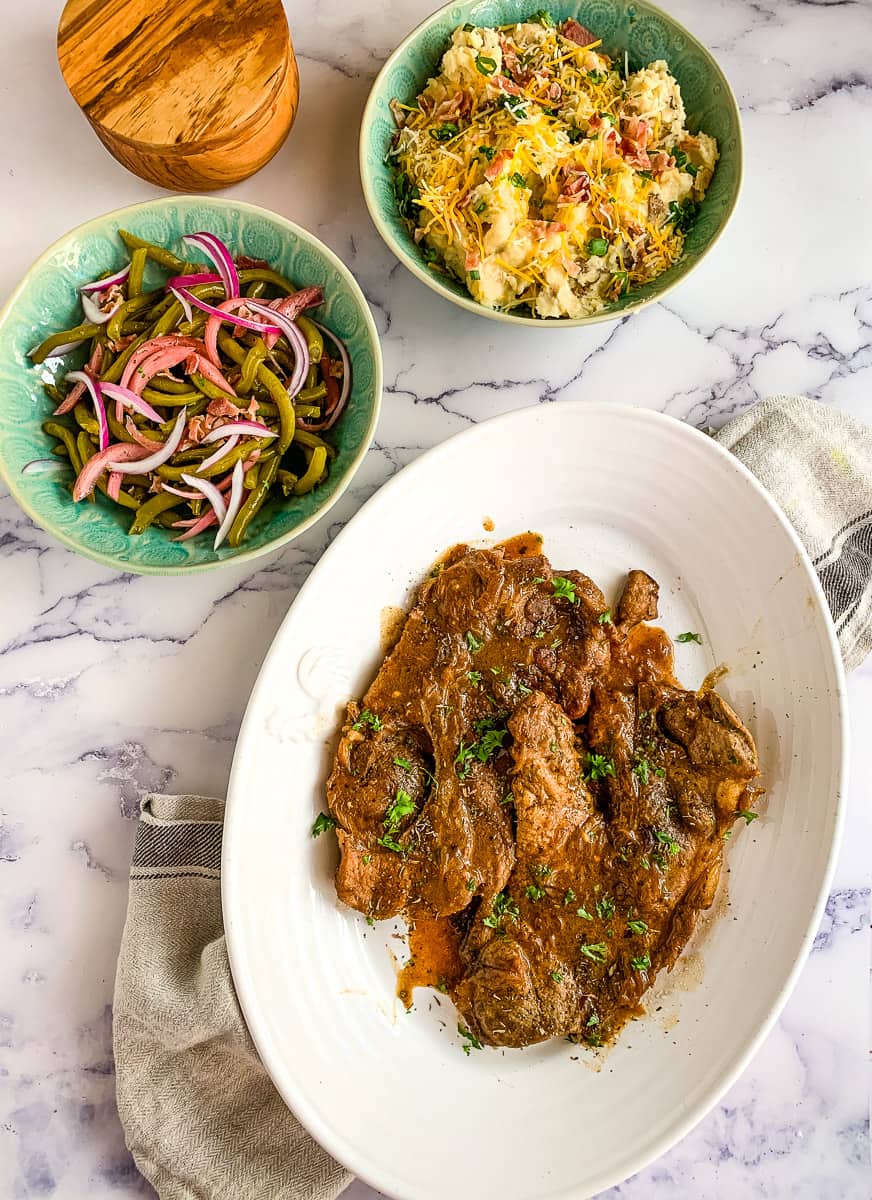 What are the best pork chops to use in the Instant Pot?
As I mentioned above, any cut of pork chops or pork steaks will work here. Although each of the cuts has different characteristics like the amount of fat or flavor, they'll work perfectly.
Here's an example of different cuts of pork chops and steaks and what they're called:
Blade steaks
Center-cut chops
Loin chops
Boneless chops
Pork sirloin steak
Choose the pork chop cut you use based on your preference, what's in the fridge or freezer, or how much you want to spend.
Since the pressure cooker uses pressure and steam to cook foods, dry chops and tough meat aren't a concern.
TFN Tip: Although you can use thinly cut pork chops for Instant Pot Pork Chop recipes, avoid those thinner than ½" in thickness.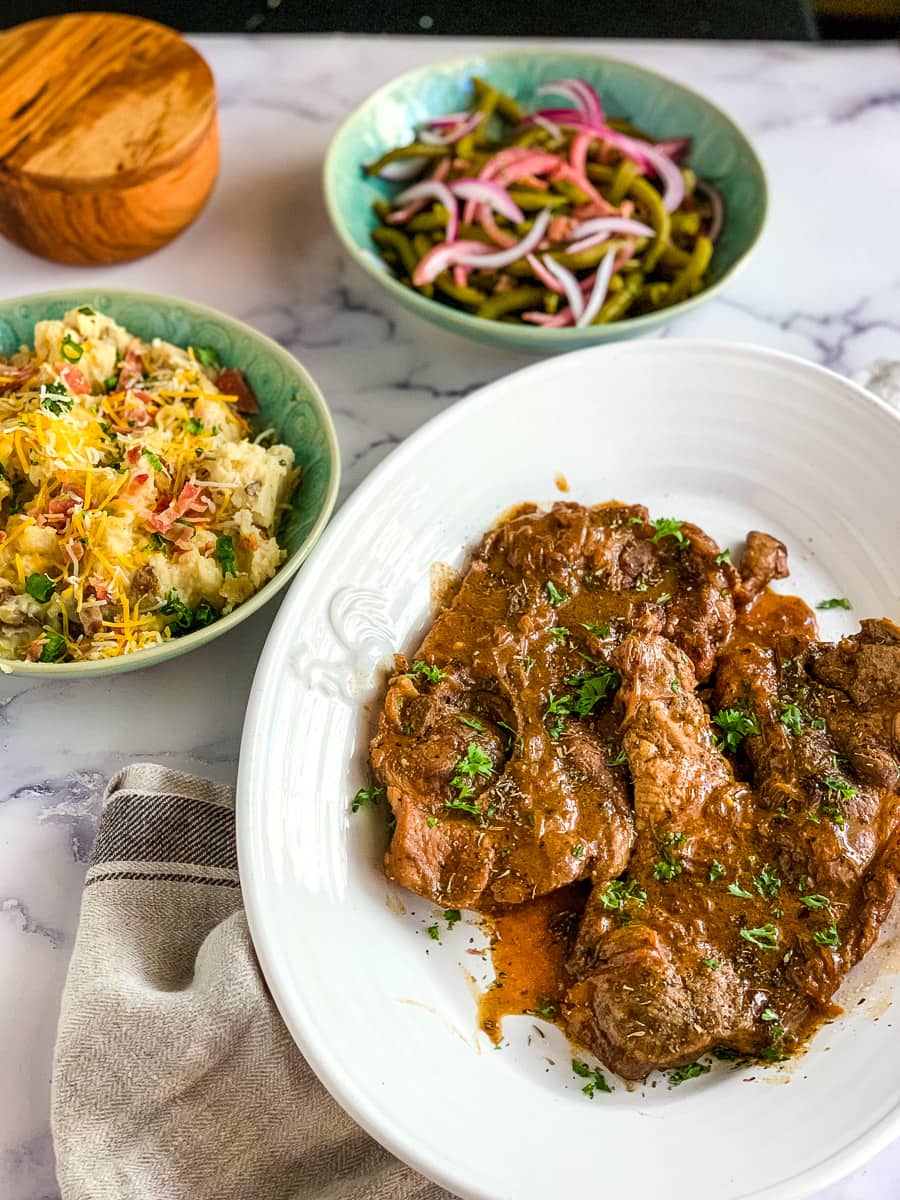 Can you use frozen pork chops in the instant pot?
Yes, you can use frozen for this Instant Pot Pork Chops recipe. Ordinarily, I would sear them for them a tad more flavor. But, when you need dinner on the table quickly, I say go for it!
Believe me, these creamy pork chops will be delicious anyway. And, the sautéed onions will leave such a scrumptious fond on the pot so that you won't notice the difference.
Low Carb, Keto Pork Chops
At just 4 net carbs, these Instant Pork Chops are low carb and keto friendly. If you are aiming for even lower carbs, see the recipe for how to thicken the sauce without cornstarch or arrowroot powder.
I think you have all the information to make the best pork chops ever. Let's go over the really quick prep steps.
How to Make the Best Instant Pot Pork Chops
Sauté the onions in the butter, ghee, or oil until softened.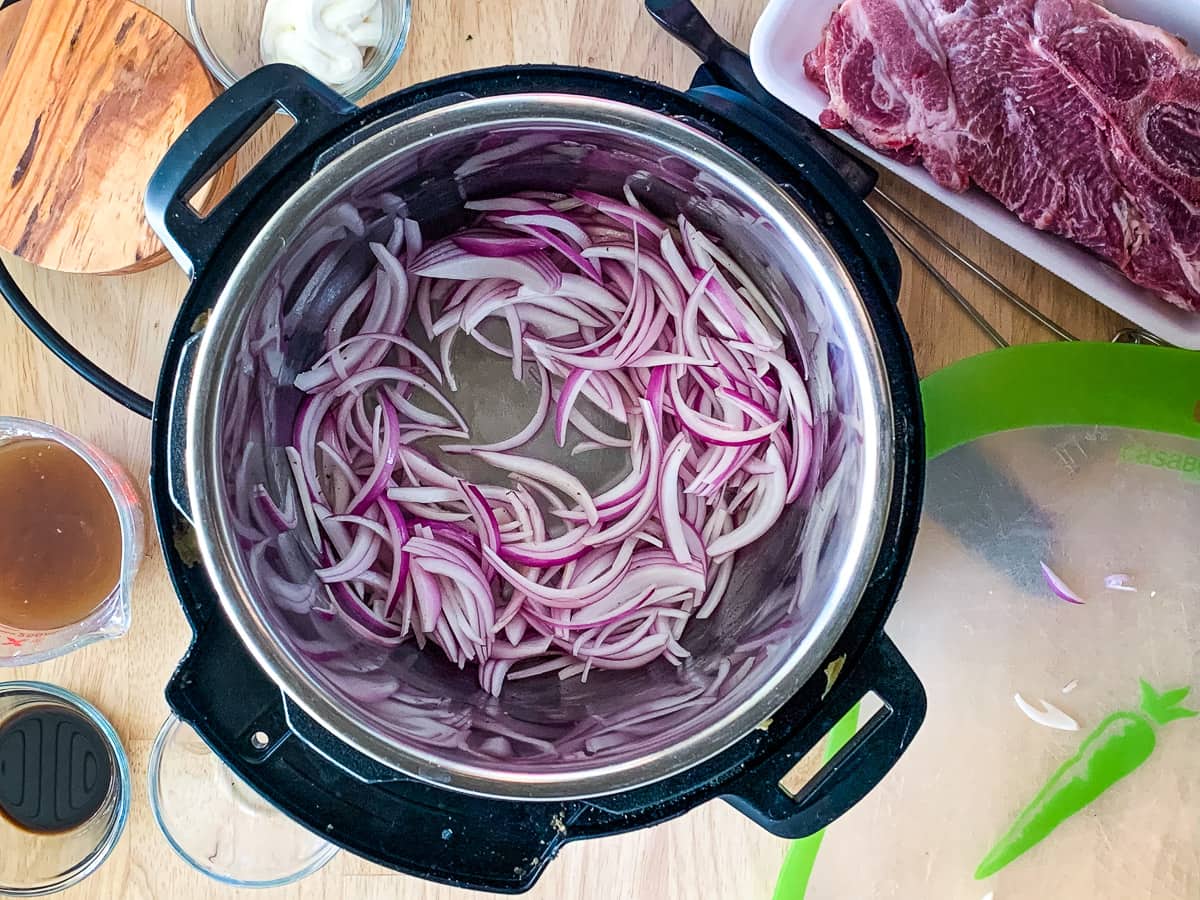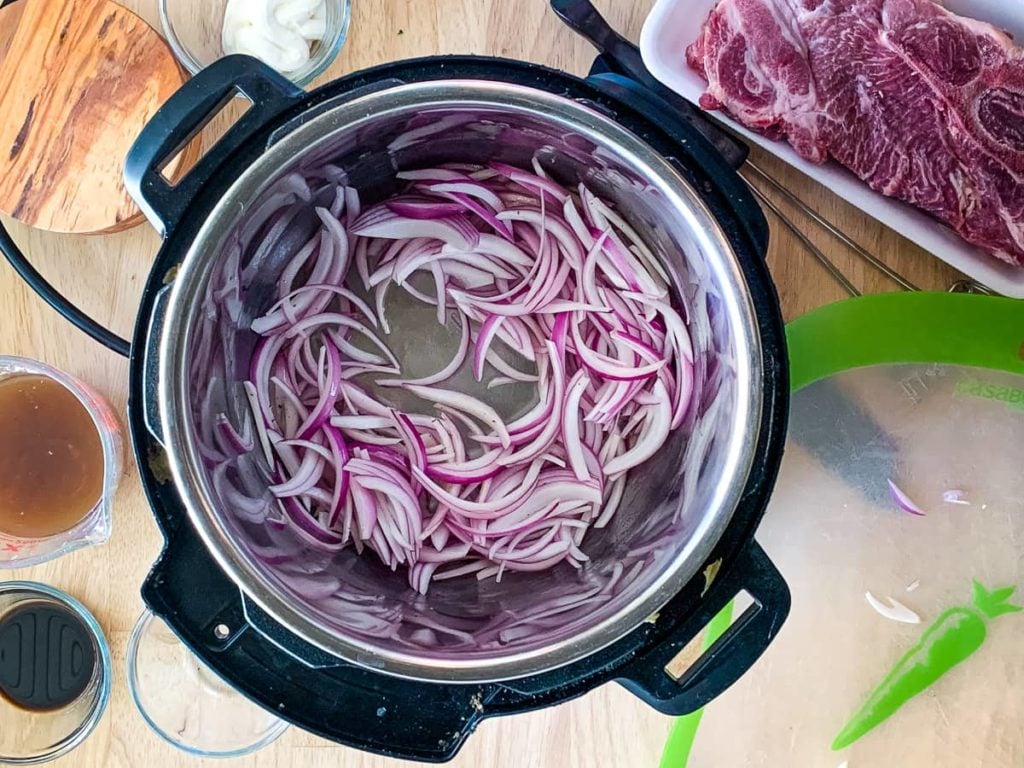 Deglaze the pan with broth and Worcestershire sauce. Deglazing is just a fancy word for a cooking technique that removes and dissolves browned food residue from a pan to add flavor.
TFN Tip: Deglazing your Instant Pot before pressure cooking will help to avoid the "burn notice" that occurs when food burns on the bottom of the pot.
Add the thawed or frozen pork chops to the Instant Pot and pressure cook them on high pressure.
Create the creamy gravy by adding corn starch. Whisk the sour cream for the yummy sour cream gravy sauce.
For serving, plate the pork chops and pour over the creamy sour cream gravy sauce. Serve with your favorite sides.
These Instant Pot loaded potatoes and easy 3 ingredient biscuits would pair perfectly with this dish to make the ideal dinner. Top them with sauteed mushrooms for an even more delicious dinner!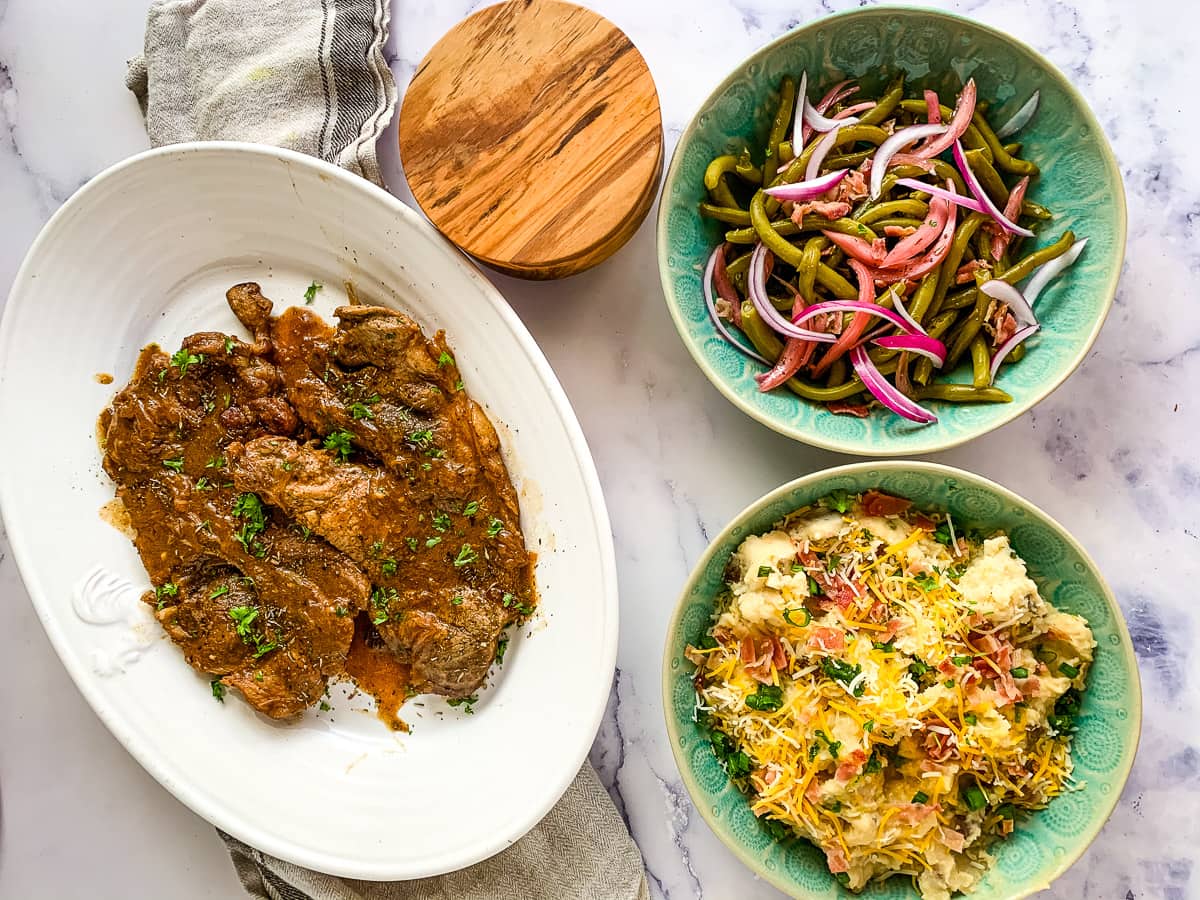 Frequently Asked Questions
How will I know when the pork chops are done?
Use a quick read or instant thermometer to check the temperature of the center of the pork chops. If it reads 145ºF, they are done.
Can I make these sour cream pork chops without an Instant Pot or Pressure Cooker?
Yes, you can. Use a skillet to sauté the onions, as in step 1. Then, sear the pork chops for 2-3 minutes per side until golden. Remove them from the skillet to a plate and cover. Add the broth and Worcestershire sauce to deglaze the pan. Return the pork chops to the pan and simmer until they are 145ºF (5-10 minutes). Add corn starch and sour cream as directed in recipe instructions.
Boneless or Bone-in Pork Chops? Does it make a difference?
No, it doesn't matter with this Instant Pork Chops recipe. Bone in pork chops may add a little flavor to these sour cream pork chops, though.
Are these pork chops low carb?
Yes, they are low in carbs, but you can make them lower by leaving out the cornstarch. See the recipe below for how to make them without cornstarch.
My pork chops are 1 inch thick. How long should I pressure cook them?
Add 2 minutes to the pressure cooking time if your pork chops are more than 3/4 inches thick. And, be sure to use a 10 minute natural pressure release.
Get the sour cream pork chops recipe here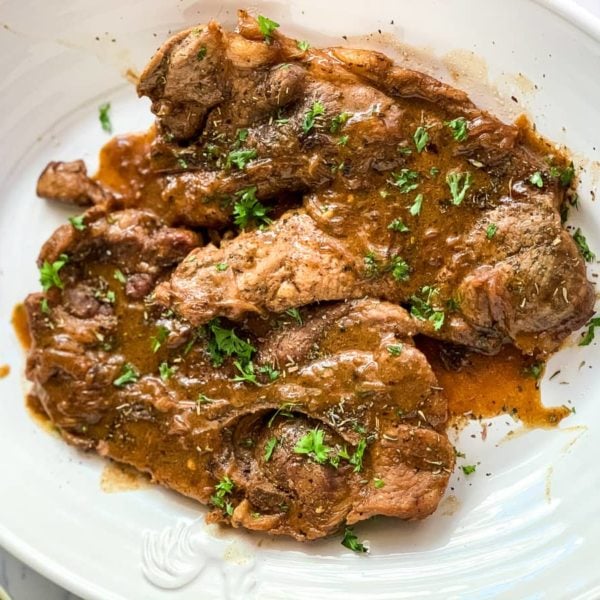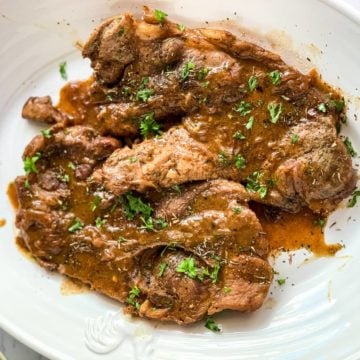 Instant Pot Sour Cream Pork Chops
Get delicious, flavorful pork chops by pressure cooking them! Once this sour cream gravy sauce is poured over them, everyone will clean their plate.
Ingredients
1 tablespoon butter, ghee, or coconut oil
1 large onion, thinly sliced into slivers
4 pork chops, 1/2" to 3/4" thick (for frozen or chops thicker than 3/4", see recipe notes below)
1 cup beef broth or stock (can substitute with chicken or vegetable broth)
1 teaspoon Worcestershire sauce
2 teaspoons cornstarch (optional for low carb or keto)
½ cup sour cream
1 teaspoon dried parsley (optional)
Instructions
Turn the Instant Pot on to the sauté mode. Add the ghee, butter, or oil to heat. When the pot is ready (mine says HOT), add the onions. Stir occasionally, sautéing until they are softened, about 3-5 minutes.

Pour in the broth and Worcestershire sauce, allowing the pan to deglaze by stirring until the bottom of the pan is smooth and clear. Deglazing your Instant Pot before pressure cooking will help to avoid the "burn notice" that occurs when food burns on the bottom of the pot.

Lay your pork chops right over the onions and broth. Close the Instant Pot lid and set the pressure valve to close. Set the pressure cooker to high pressure for 8 minutes.

Once the pressure cooking is done, allow for a natural release for 10 minutes. Then perform a quick release by carefully turning the lever. Use instant read thermometer to check that pork chops are 145º F.

Remove pork chops to a plate and cover. For a thicker sauce, mix the cornstarch with cold water and whisk until it's creamy and smooth. To thicken without the cornstarch, press cancel and set pot to saute for 5 minutes. This will help reduce the stock, for a low carb or keto sauce.

Turn off pot and add sour cream. Stir until a smooth, creamy gravy sauce forms. Dip the pork chops back into the pot. Serve pork chops with sour cream gravy poured over and sprinkled with dried parsley.
Notes
For pork chops that are thicker than 3/4″ or frozen, add 2 minutes to the pressure cooking time. Use a 10 minute natural pressure release.
Nutrition
Serving: 1pork chop | Calories: 312kcal | Carbohydrates: 5g | Protein: 31g | Fat: 18g | Saturated Fat: 8g | Cholesterol: 112mg | Sodium: 247mg | Potassium: 704mg | Fiber: 1g | Sugar: 2g | Vitamin A: 268IU | Vitamin C: 2mg | Calcium: 52mg | Iron: 1mg
PIN THIS POST!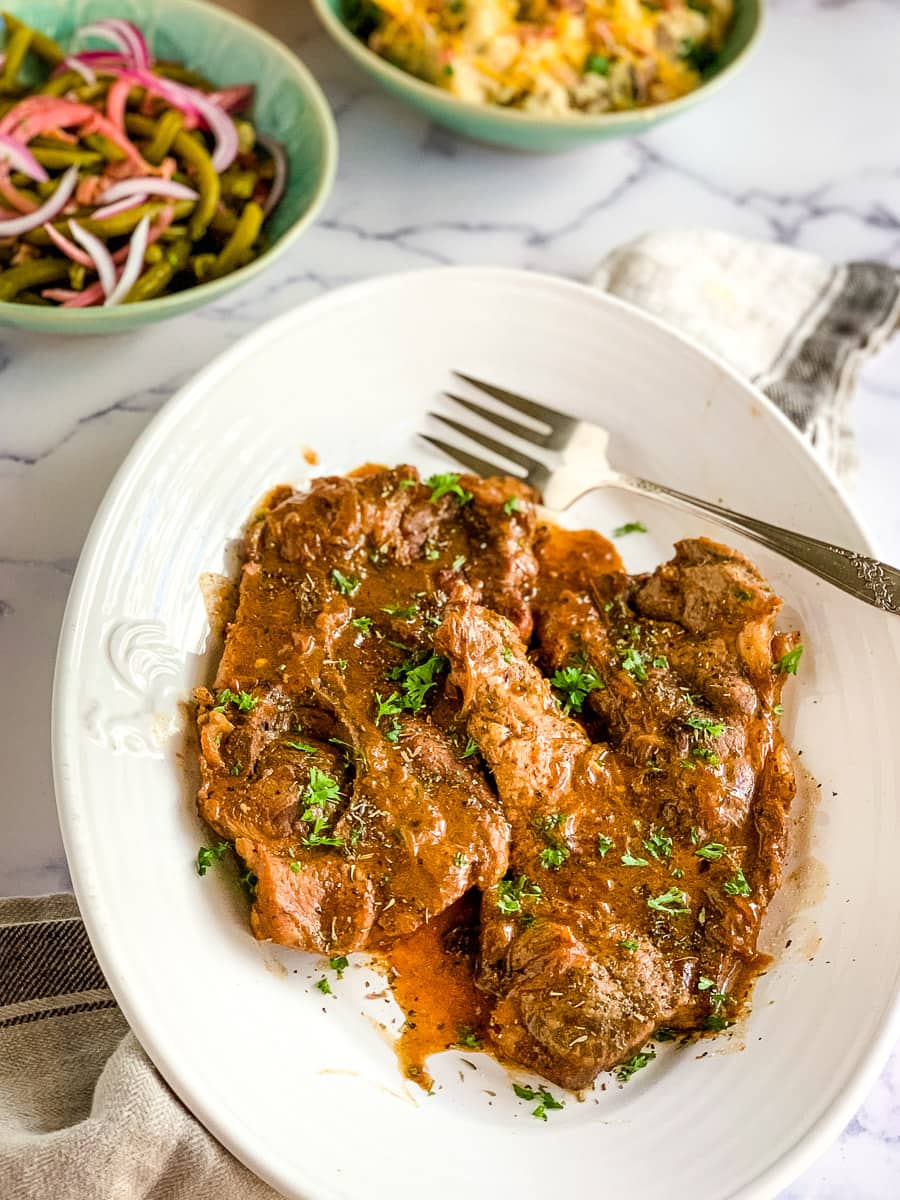 Here's More Instant Pot Recipes
Get more Pork Recipes