This post may contain affiliate links. If you click on a link and make a purchase, I may receive a small commission at no extra cost to you.
Is the thought of a crowded restaurant on Valentine's Day a turn-off? Are you longing for a quiet, romantic dinner instead? If so, I have you covered!
The hubby and I dread the thought of busy, loud, restaurants on Valentine's Day. In the past, we have even tried celebrating with dinner on Valentine's Day eve. Our most relaxed and romantic dinners, though, have been those at home.
Let me help you plan a romantic dinner at home this Valentine's Day.
Keeping it Relaxed and Romantic
Of course, celebrating at home requires some planning to set a relaxing and romantic atmosphere. So, I have a list of tips to help you create an intimate evening:
Candles, lots of candles…light them all over the house.
Flowers. For a twist, skip roses and go with Asiatic Lilies or Stock for that floral scent.
Music. How about a song from your wedding? Or choose romantic classic songs, contemporary music, or something that spells romance to you.
A big crackling fire in the fireplace or fire pit. Make s'mores!
Something to sip on. Wine, cocktails, mocktails, or make something special for the evening.
A movie. Go for a couples flick like The Notebook, Phantom Thread, Beauty and the Beast, Titanic, or La La Land.
Couples cards or a game to inspire conversation or loving challenges. Here's a few suggestions: Our Moments for Couples or Loopy for Couples.
A soak in a hot tub or jacuzzi tub (if you're lucky enough to have one). Add some bubbles or scented oils.
A relaxing atmosphere. This means you might have to wait until the kids go to bed.
Make the bedroom a haven. Spray linen spray on clean sheets and light some candles. Try some soft music, massage oil for massages, lay out robes. You get the idea!
A Romantic Dinner
Cooking in or Take out?
If cooking doesn't appeal to you, order take-out from your favorite restaurant. For those of you looking to make a home cooked meal, I have some meal suggestions:
Surf & Turf with your favorite steak and shrimp or lobster
My favorite is either filet mignon or rib eye steaks and lobster. This year, though, we're going to skip the lobster and make jumbo shrimp or prawns.
Pasta with Easy Italian-Style Meat Sauce, Cesar salad & Cheesy Garlic Bread
This is perfect for those pressed for time as you can have it on the table in about 45 minutes.
Buy a pre-made salad and a loaf of french bread for the sides. Cut your french bread in half lengthwise, butter, and spread a thick layer of parmesan cheese on top. Broil on low, in the middle of the oven.
Heart-shaped Pizza with Chopped Italian Salad.
When shaping the pizza, use your finger to pull down the top of the pizza to make the top of the heart and pinch the bottom to a point. For the salad, buy a bag of chopped Italian-style salad.
Desserts
How about some heart-shaped brownies? Make it easy and buy a box of brownie mix.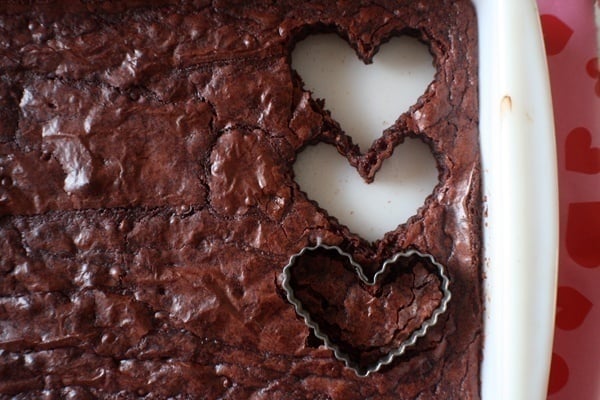 For those ambitious types, serve a chocolate lava cake: https://cooking.nytimes.com/recipes/1014719-molten-chocolate-cake.
Try some Jello Cupid's Cups: https://www.myfoodandfamily.com/recipe/104723/cupids-cups
or Jello Layered Squares: https://heatherlikesfood.com/layered-jello-squares-valentines-day-style/
No matter how you choose to celebrate Valentines Day, I hope you have a wonderful day.
I realize Valentine's Day can be a difficult for those who are single. If it is, have a relaxing evening, with a spectacular meal to celebrate YOU. You deserve it!
Until next time!