Have you heard about convection steam ovens? It's not a popular home kitchen appliance. But, it's quite a fascinating appliance!
Picking out the appliances for our kitchen remodel was more challenging than I anticipated. This would be my dream kitchen in our forever home, so I put a lot of thought and research into it.
I chose the cooktop first since it would be the hardest working appliance in the kitchen. In a post about my range top (see HERE), I discuss why I chose Thermador. The selling point was their star-shaped burners and the ability to easily clean under them.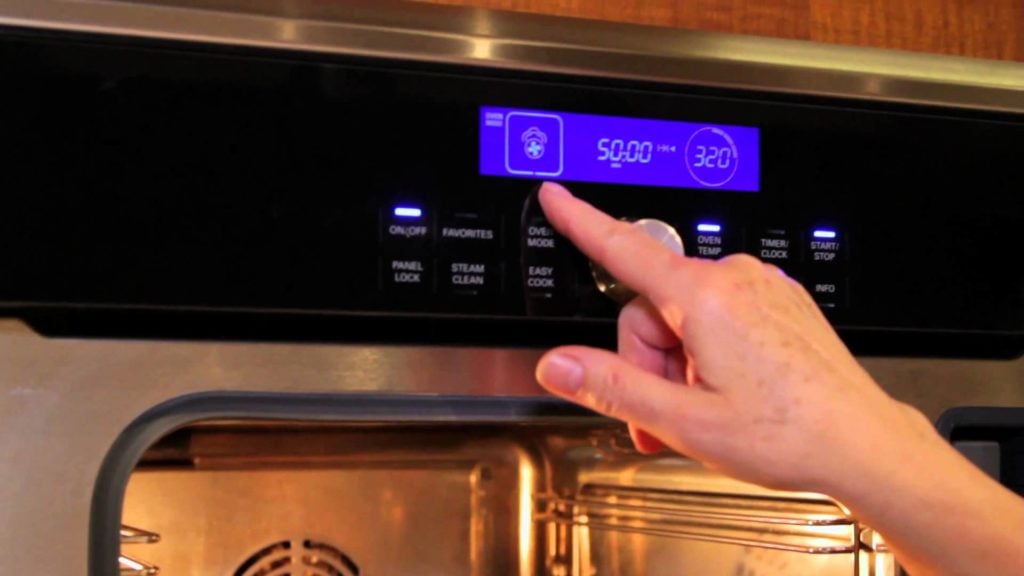 It was at the appliance showroom that I discovered convection steam ovens (which I will call steam oven for short). Our salesperson told us that they could do everything a microwave does, except reheat coffee and pop popcorn.
While I was mulling over getting a steam oven instead of a microwave over our wall oven, I attended a Thermador lunch and learn. They prepared the food served in the steam oven (one of the benefits is that flavors don't inner-mix).
The pork tenderloin and dessert were amazing. After that, I was pretty sold on the steam oven.
A Rough Start With The Steam Oven
From the beginning, I had a hard time getting the steam oven to operate in the steam oven.
After a few months of ignoring the issue, I finally did some troubleshooting. This led me to believe that it definitely wasn't working properly. Ultimately, Thermador replaced the unit for a brand-new one, only for us to find out that it was an electrical problem! For some reason, the electricians installed the wrong type of electrical cord during the remodel.
So Easy Peasy!
The steam oven has been working for few months now and I LOVE IT!!
It is so easy to use, and everything I've made in it comes out perfect. Steam ovens are widely used in commercial kitchens.
Steam creates amazing crusts on bread, and restaurants use them to reheat food. A steam oven reheats food so that it tastes freshly made. Most items can be reheated within 10-15 minutes.
I use the reheat feature several times a week. It takes a little longer than microwaving but the food comes out tasting as good as it originally did, and it stays hot longer.
The oven can steam soft-boiled eggs, corn on the cob and other vegetables, rice, custards, and much more. There is a combination steam-convection setting to use for chicken, pork, and baked goods.
One thing I really like is that it also doubles as an a convection oven. Since it's smaller, in the summer I use it to avoid heating my bigger wall unit.
While it is smaller than a traditional oven, you can fit a 14-pound turkey in and it's ready in less than 90 minutes! A few weeks ago, I made a pork tenderloin and it was delicious.
What A Convection Steam Oven Makes
One of the reasons I'm sharing my steam oven with you is that there aren't a lot of reviews on them online. Believe me, I searched high and low before I decided to invest in this little oven.
If you missed it before, here are the links for our kitchen/dining room/family room remodel: HERE and HERE. In the posts, I share before and after pictures of our remodel and give you the highs and lows that occurred during the process.
Just in case you were wondering, this post is not sponsored by Thermador or anyone else. It's just my opinion, based on my own experiences.