Are you looking for an egg substitute for cornbread recipes? You aren't alone, and the great news is, we have the perfect solutions for you! Here are 8 different egg substitutes to choose from, and they're all so simple to make!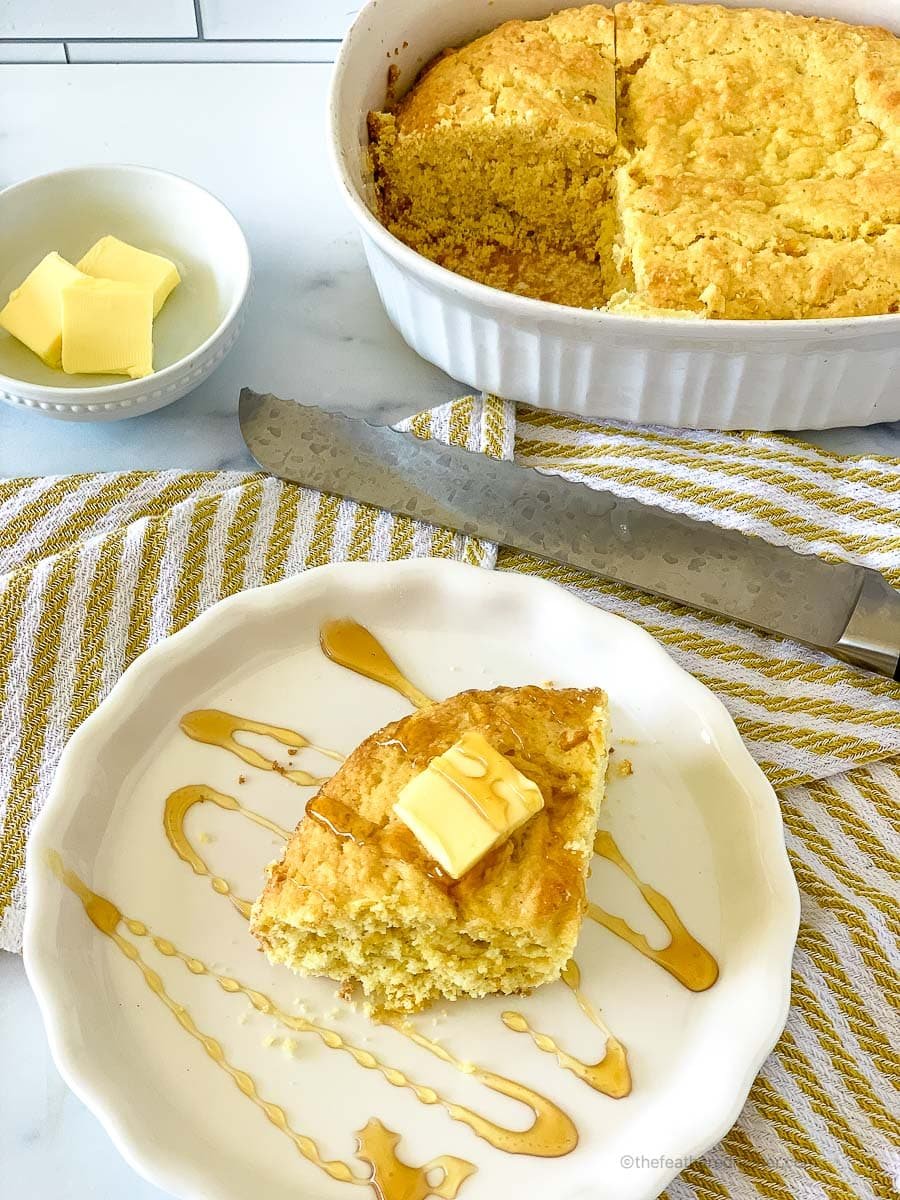 If you're from California, then you have probably heard about the recent legislation that now requires all eggs sold to be from cage-free farms. This is great news! However, combining that with a nationwide egg shortage (due to avian flu) means the price for eggs is soaring higher every day.
Egg Substitute for Cornbread
This has us all looking for substitutes to use in our favorite muffin, pancakes, and cornbread recipes. Luckily, with most quick bread recipes, there are plenty of egg substitutes to choose from!
Can you make cornbread without eggs? Before we get to the answer, let's consider the purpose of eggs in breads and muffins, and why we use them in the first place.
Purpose of Eggs in Breads and Muffins
Eggs play multiple roles in our favorite baked goods. They bind, stiffen, and provide structure. Additionally, they add a fatty richness and flavor. More importantly, they act as a leavener, helping baked goods to rise and become nice and fluffy.
Knowing their role helps us know how to replace eggs. Specifically, what is the role of the egg in that particular recipe, and what is the best option to replace it with?
For example, substituting eggs in corn muffins (a cake-like baked good) and cornbread (a quick bread) will be different!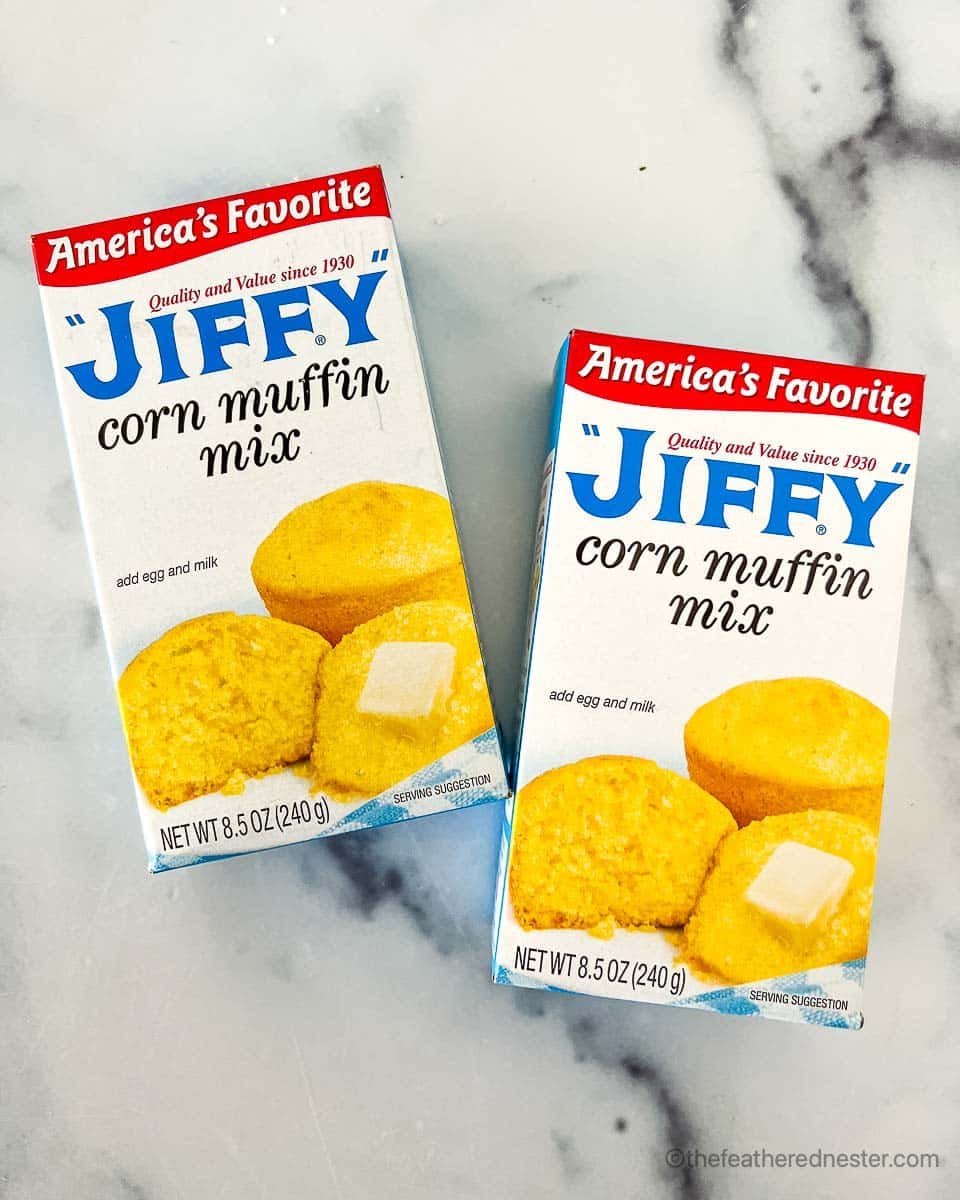 Substitutes for Eggs in Cornbread and Muffins
Whether you have a newly discovered food allergy, are trying to find a vegan option for your favorite recipes, or the rising price of eggs has you pinching pennies, there are several ways to make baked goods without harassing a hen. 😉
Some of these options add great flavor, some add extra moisture, and some aren't even noticeable at all!
We think these are the best egg substitutes for cornbread, muffins, and other quick breads:
Ground flaxseed
Applesauce
Mashed banana
Chia seeds
Silken tofu
Greek yogurt
Buttermilk
Sour cream
Ground Flaxseed
Combine flaxseed meal with water to create a "flax egg" that can be used in any bread or muffin with no change in taste – and it'll add a bit of texture, too!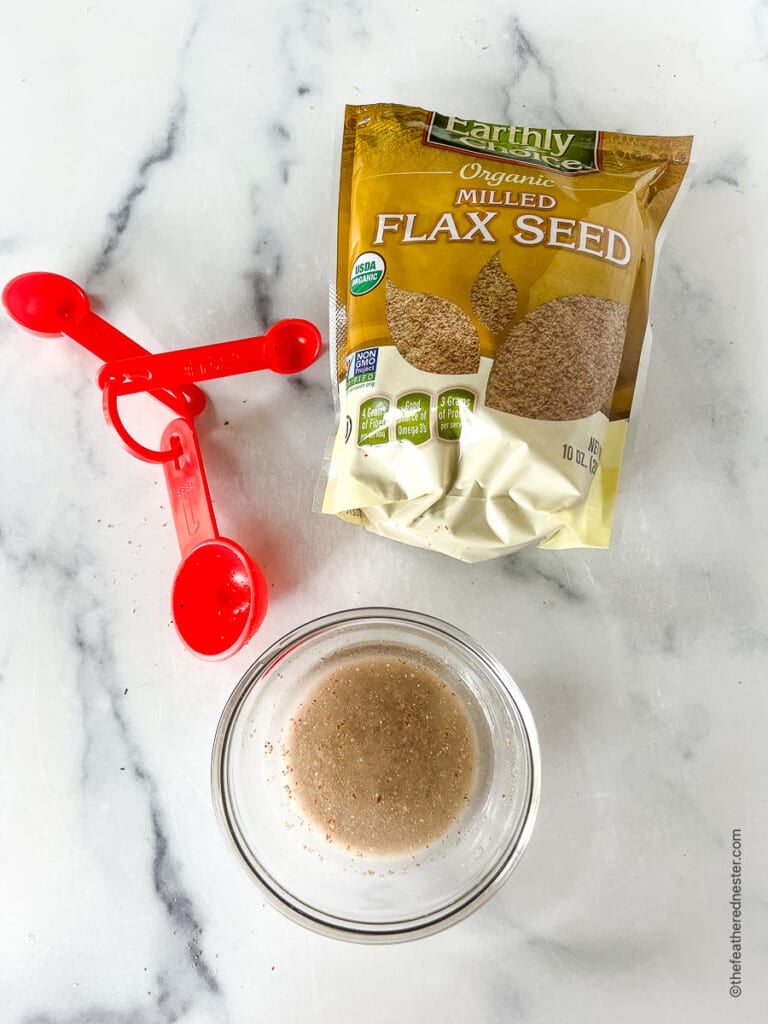 To create a flax egg, mix 1 tablespoon of ground flaxseed with 3 tablespoons of water, then let it sit for 5 minutes or so to thicken up.
Use one flax egg per egg called for in the original recipe.
Flax eggs cannot be used in recipes that use egg as a binder or require the egg to stiffen. However, they're fine in quick breads (such as banana bread, muffins, and, of course, cornbread).
Applesauce
This is a phenomenal substitute that adds a ton of moisture to baked goods, leaving them dense and luxurious to bite into.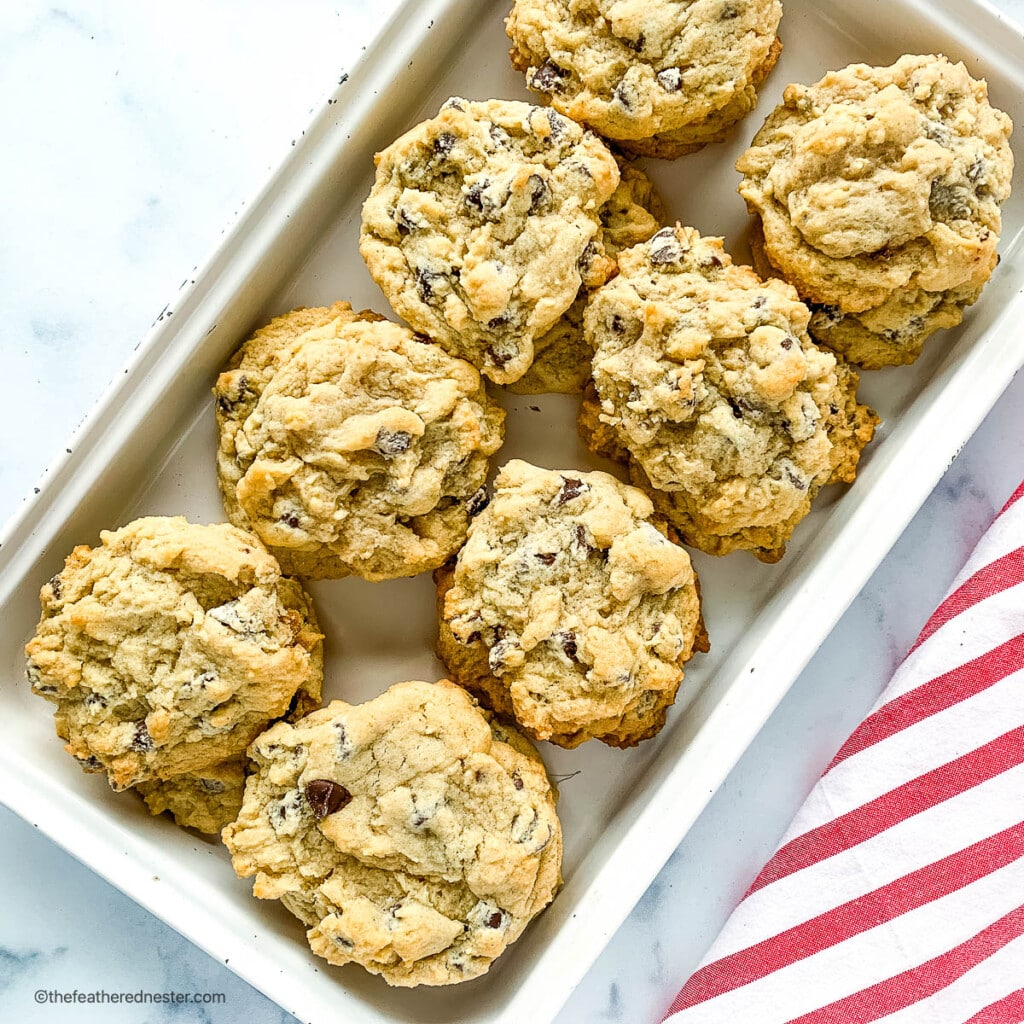 A great example is our eggless chocolate chip cookies – they taste so decadent, and you'd never know that you had to use a substitute.
To use applesauce as an egg substitute for cornbread, use ¼ cup of applesauce for each egg required in the recipe.
Mashed Banana – Best Egg Substitute for Cornbread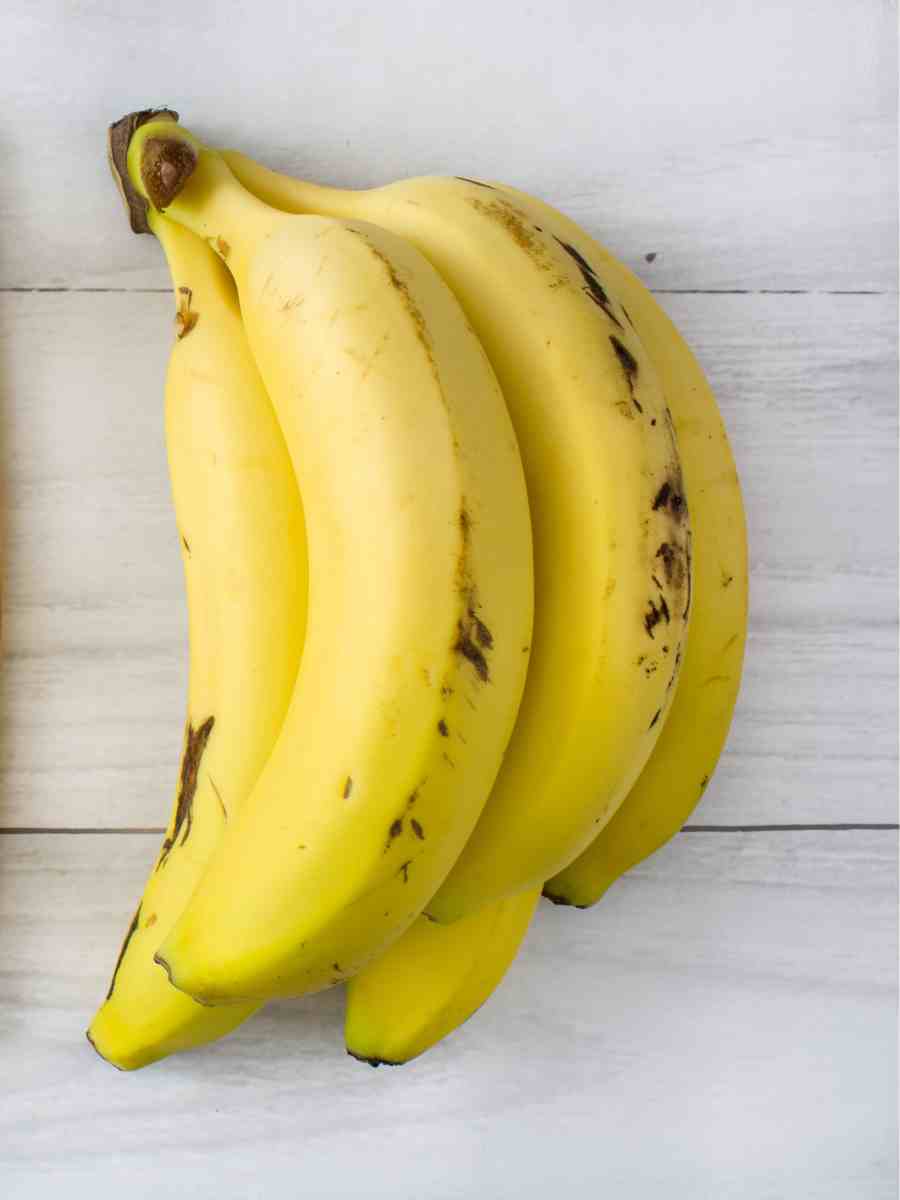 Similar to applesauce, bananas will make your cornbread incredibly moist. It's a great use for overly ripe bananas! If you're worried about a change in flavor, don't be: the banana flavor doesn't stand out at all.
Use 1/2 of a medium- to -large-sized banana per egg called for in the recipe.
Chia Seeds
Are you thinking, "Really? Seeds as an egg substitute for cornbread?" Actually, chia seeds are a calcium-rich alternative, and they happen to be a popular vegan egg substitute in a ton of baked goods.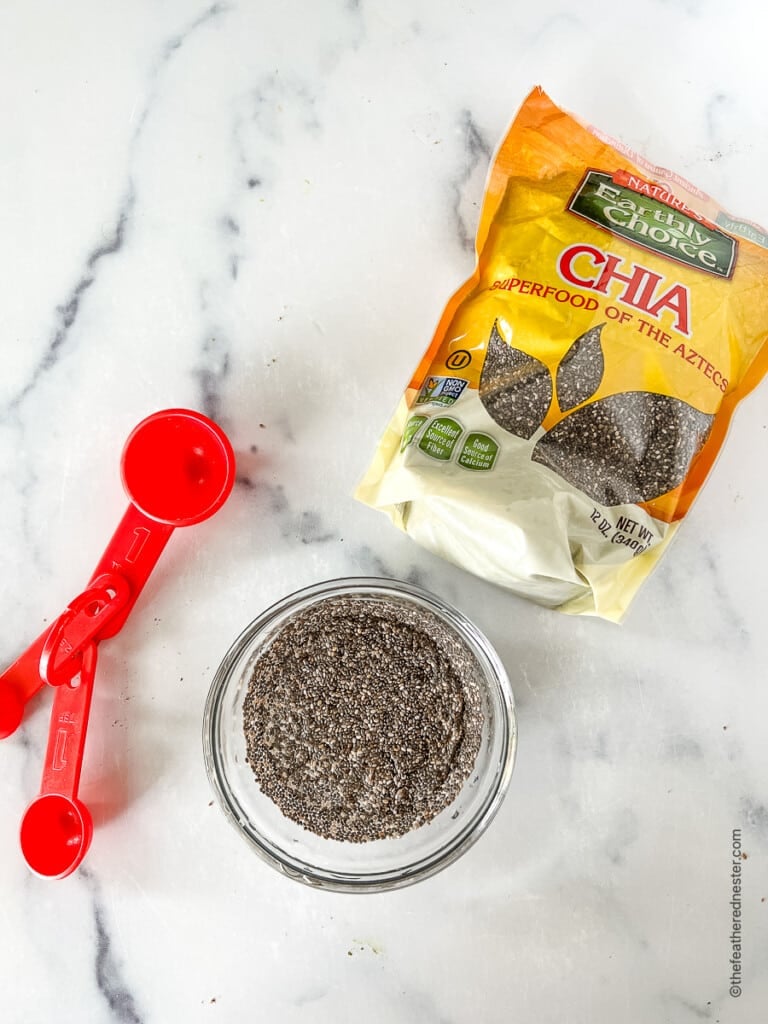 Similar to ground flaxseed, chia seeds are mixed with water to create a chia egg that thickens like an egg white. And, like ground flaxseed, it'll give a bit of crunch and color to your cornbread but cannot act as a binding agent in recipes that call for one.
To use this option, combine 1 tablespoon chia seeds with 2.5 to 3 tablespoons of water per egg called for in the recipe.
Silken Tofu
Unlike flaxseed and chia seeds, silken tofu can act as a binder when used as an egg substitute! It also contributes a vast amount of protein.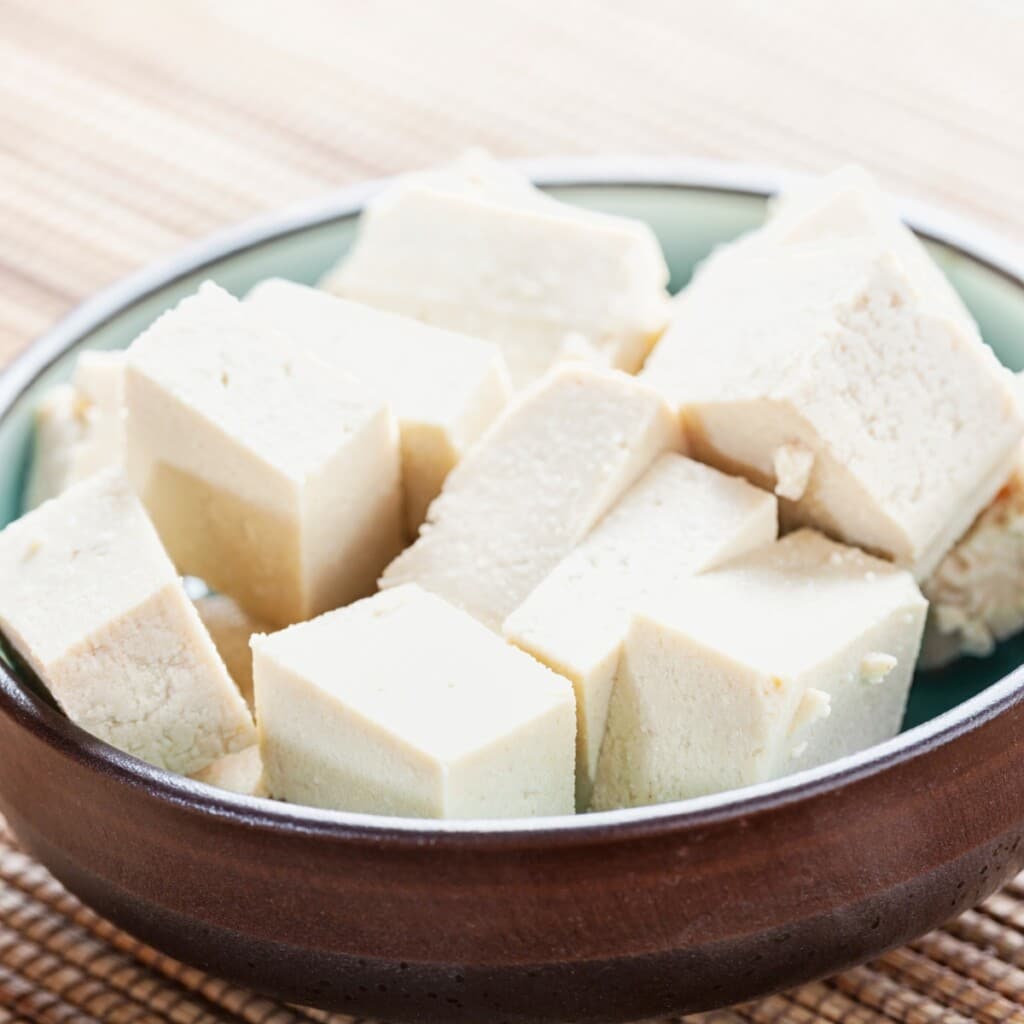 Roughly ¼ cup of silken tofu replaces one egg. Puree the tofu with a bit of warm water to get a smooth consistency.
NOTE!
The only variety of tofu that works as an egg substitute is silken tofu. Other varieties will change the bread's texture too much.
Greek Yogurt
About ¼ cup of Greek yogurt can replace one egg, and not just in cornbread, but in almost any baked goods!
Technically, you could use a flavored yogurt, but plain is the best choice. It provides the tangy taste without adding any conflicting flavors.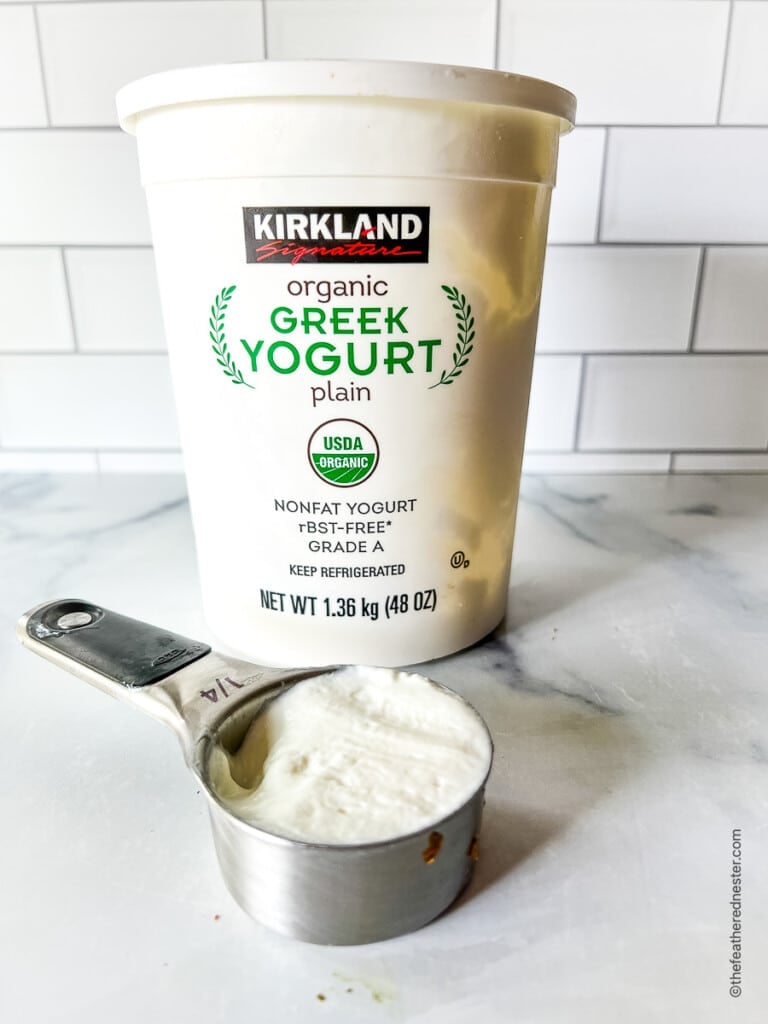 Greek yogurt creates a rich and fluffy eggless cornbread! We consider this simple ingredient to be one of the best substitutes for eggs in cornbread.
Regular yogurt can also be used, but it has a thinner consistency, so you may need to use a little bit less.
Important Note!

Greek yogurt cannot be used as an egg substitute for cornbread if the yogurt is already an ingredient in the bread recipe.
Buttermilk
Tangy buttermilk is a fantastic way to add volume to cornbread and is one option you can easily mix up at home if you don't have it on hand.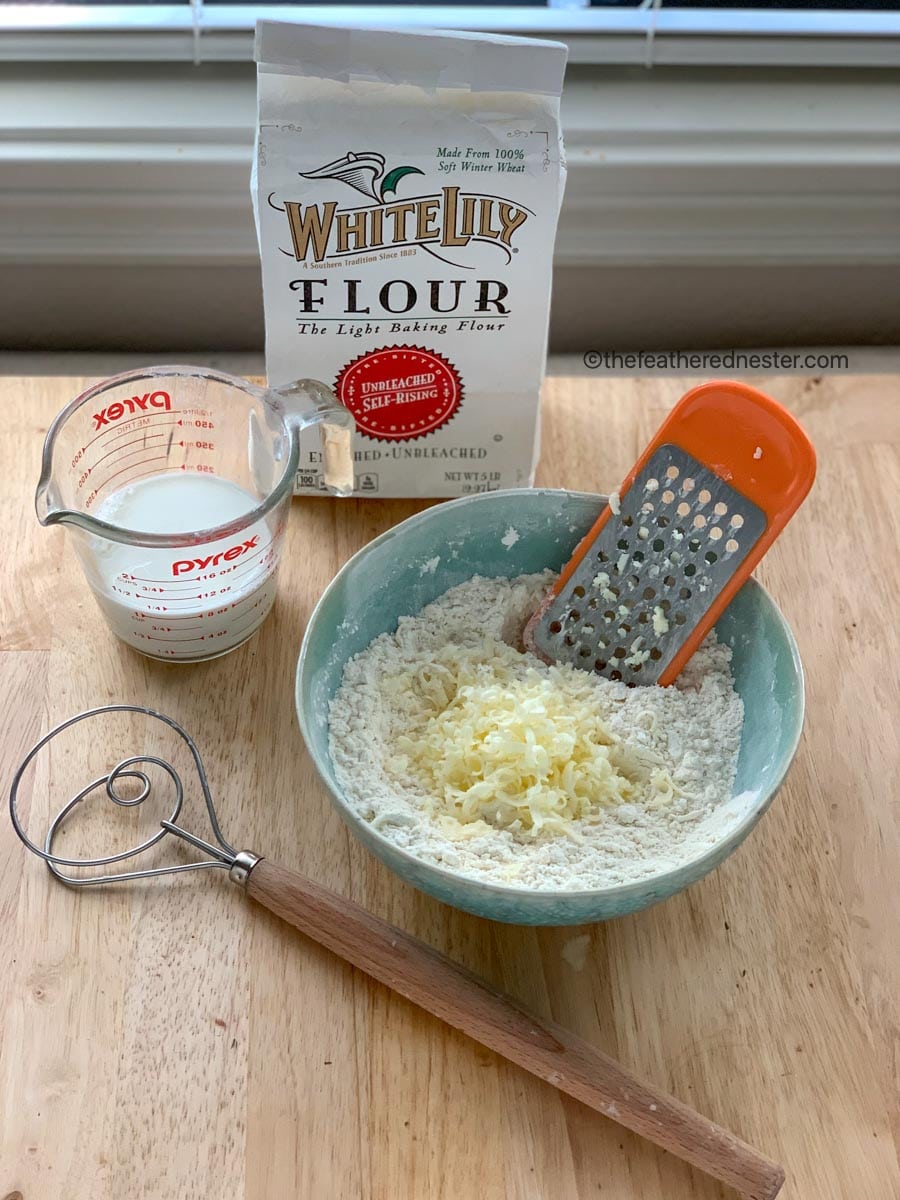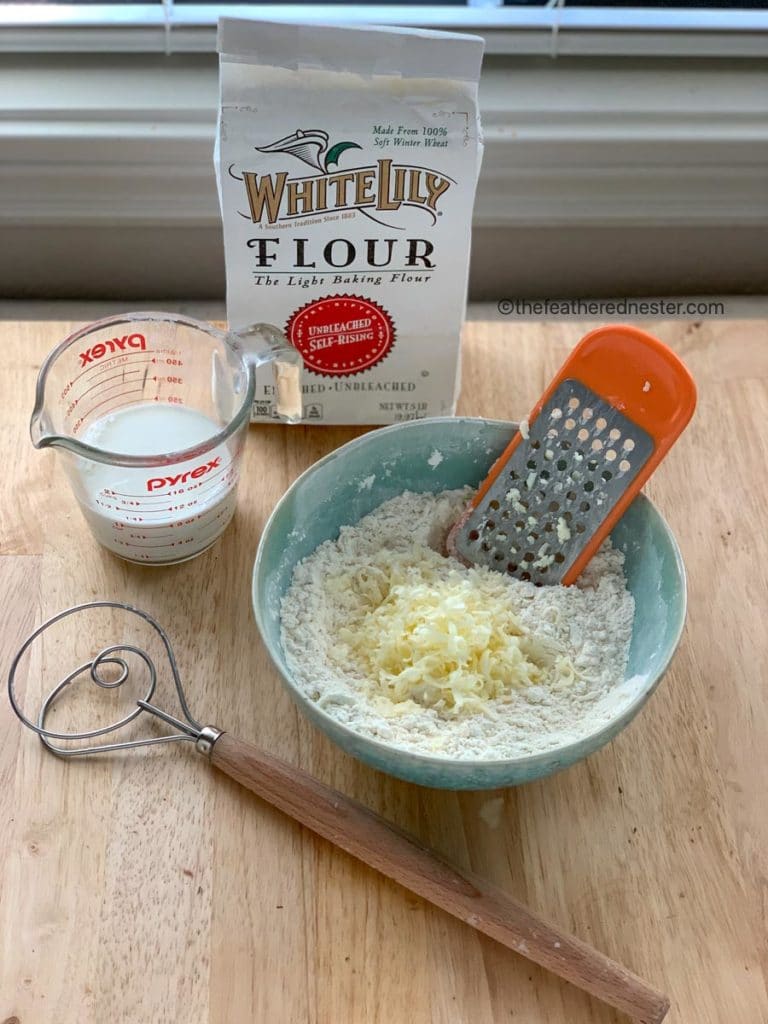 Simply add 1 tablespoon of lemon juice (or another acidic agent like vinegar) to a measuring cup and add enough milk to yield 1 cup. Mix it up and you've got homemade buttermilk!
Use ¼ cup buttermilk for every egg called for in the recipe.
Again, this is not an option in recipes that already include buttermilk, like our Jiffy buttermilk cornbread recipe.
Sour Cream
Eggs don't affect the flavor of cornbread. So when you replace them with an ingredient with a lot of flavor, you're bound to notice a bit of a difference!
Sour cream is will add an additional tangy flavor as well as a good amount of moisture. Do keep in mind that sour cream is much fattier than eggs and fat-free alternatives are not good options.
¼ cup of sour cream can replace one egg in a cornbread recipe.
And there you have it! 8 great options to choose from. We hope this how-to guide helps you understand a bit more about the purpose of eggs in breads and muffins, as well as how to choose the best egg substitute for your recipe.