If you click on a link and make a purchase, I may receive a small commission at no extra cost to you. See my disclosure policy here.
Are you ready to make the best clam chowder ever? This. Is. It. Your family and friends won't believe that this is homemade. It's so smooth and rich tasting that I'm calling it Ultimate Clam Chowder. You'll love this easy, copycat recipe that's inspired by the award winning Splash Cafe Clam Chowder in Pismo Beach!
Jump to Recipe
What makes a perfect clam chowder? In my opinion, crave-worthy chowder absolutely must be creamy and decadent, with hearty veggies and loads of salty, tender clams packed in every spoonful.
Although originally created on the east coast as New England Clam Chowder, I am among the many who agree it's the west coast that has truly made this dish an epic experience. Including bright herbs, earthy vegetables, and brine-y clams really takes the recipe up to the level of Ultimate Clam Chowder!
The flavor of my homemade clam chowder is spot-on. It has definitely become my favorite chowder, going up against my now-second-favorite, the Award Winning Clam Chowder from Splash Cafe in Pismo Beach, California.
If you like classic Clam Chowder, you need to make this ultimate recipe!
What Ingredients are in the Ultimate Clam Chowder
To make this soup budget friendly, I recommend checking big box stores for large cans of minced clams. I got two 51 oz. cans for $17.99 from Costco. You can use less clams, and more potatoes if you need to.
Here is everything you need:
Minced clams
Onion
Celery
Potatoes
Carrots
Butter
All-purpose flour
Half-and-half cream
Kinder's Buttery Steakhouse Seasoning (or any all-purpose seasoning)
Salt and ground black pepper
Did you know that you can make your own half-and-half? It is half milk and half cream, hence the name half-and-half. In our household, regular milk and have cream are standards in our fridge so it is simple to make my own when I need to.
How to Make the Best Clam Chowder
Start to finish it only takes roughly 30 minutes to make this Ultimate Clam Chowder recipe. But amazingly, it tastes even better than the best restaurant-style chowders that cook for hours!
1. First, do your veggie prep work by chopping up the onions, carrots, potatoes, and celery into roughly 1-inch pieces.
2. Drain the clams, reserving the juice. Pour the clam juice into a medium-sized stockpot, 4 quarts or larger. Including the juices from the canned clams is what really ramps-up that terrifically salty, ocean-y flavor!
3. Next, add the vegetables to the pot, put on the lid and simmer for several minutes, until the onions, carrots, potatoes, and celery have all slightly softened.
4. Meanwhile, as the vegetables are simmering melt the butter in a large saucepan. I added a little Kerrygold Herb butter (subbed for an equal amount of regular butter) to really enhance the herbaceous flavor of the chowder.
5. Once the butter has melted, add the flour and cook for just a minute or two.
See Below for the Recipe + Video!
6. Slowly pour the half-and-half into the pan with flour and butter mixture, whisking constantly until incorporated. Simmer on low heat and continue to whisk until thickened.
7. Once slightly thick, add the half-and-half mixture to the vegetables in the stockpot. Stir well, and cook for several more minutes on low heat.
8. Lastly, turn off the heat and add the clams just a few minutes before serving. If they cook too long they will toughen, so you want them to just get warmed in the hot chowder.
Then, just dish the chowder into soup bowls and serve.
This is such an easy recipe! I hope you serve this Ultimate Clam Chowder at your dinner table soon, and that your family loves it as much as we do.
This amazing clam chowder always takes me right back to Pismo Beach. You'll feel like you are eating at your favorite beachside cafe, too.
I assure you this is the best homemade Clam Chowder ever!
What Goes Well with Homemade Clam Chowder?
Serve this clam chowder in a homemade bread bowl for the true coastal dining experience! My bread bowl recipe (linked) using frozen dough is easy and perfect serving for clam chowder.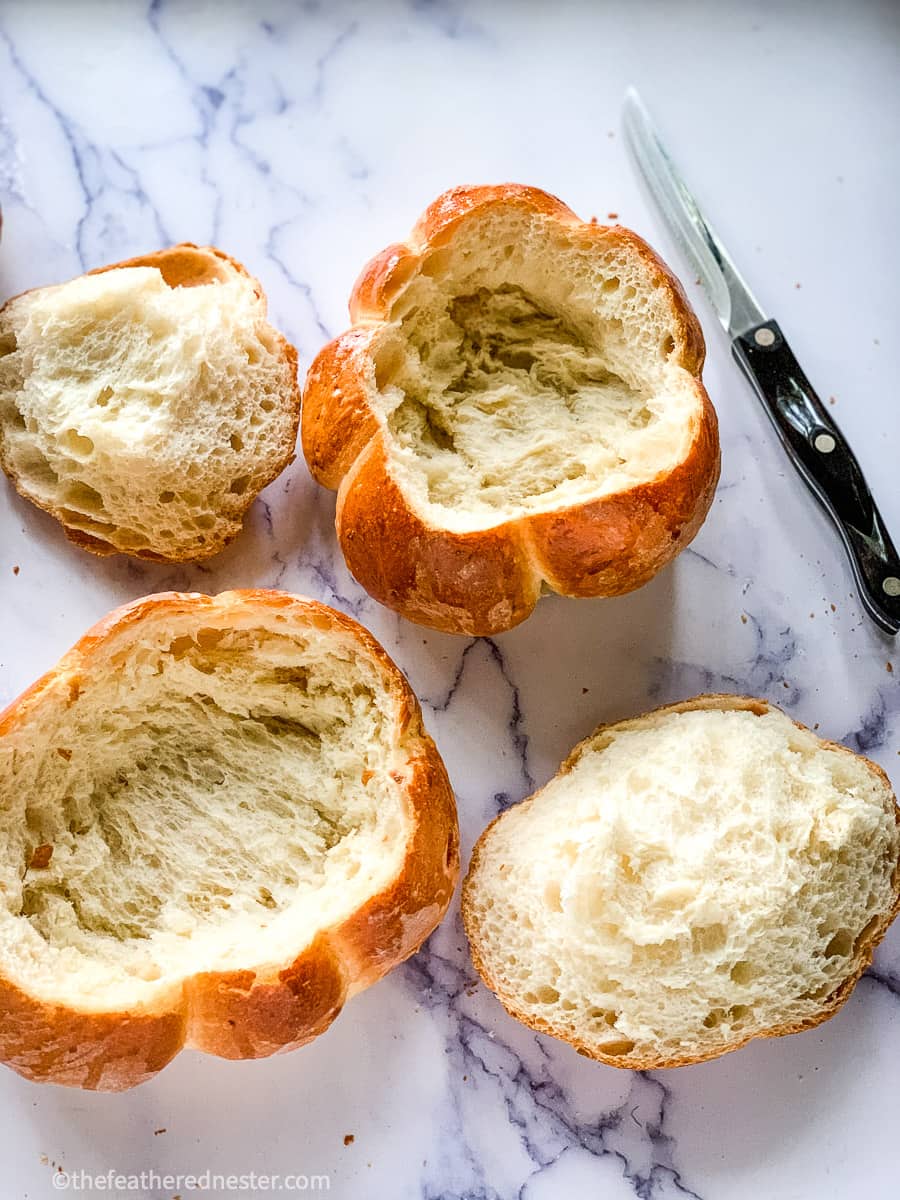 Or serve this creamy, dreamy Clam Chowder with biscuits. Here is the perfect recipe for my Cheddar Biscuits Recipe or my Easy 3 Ingredient Biscuits.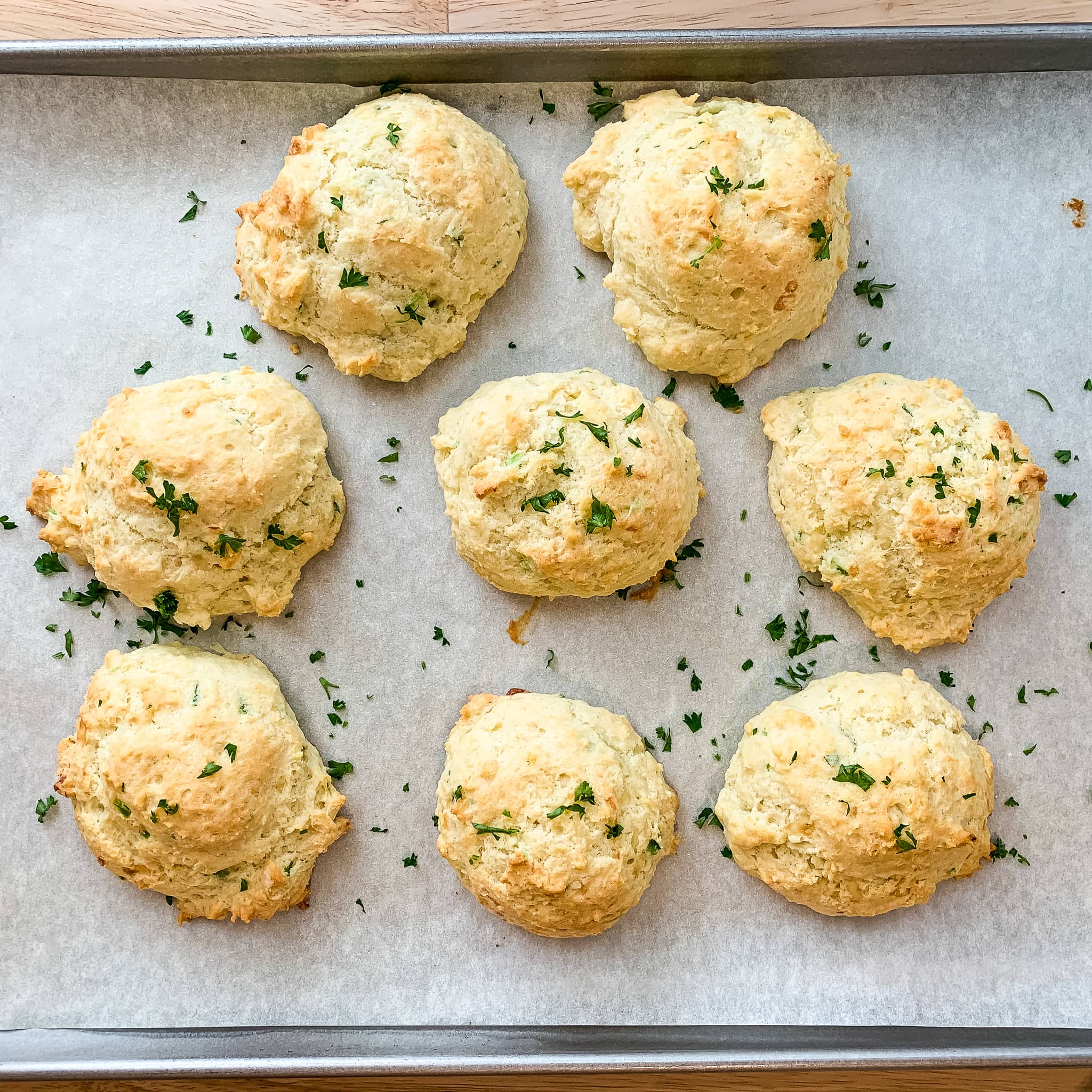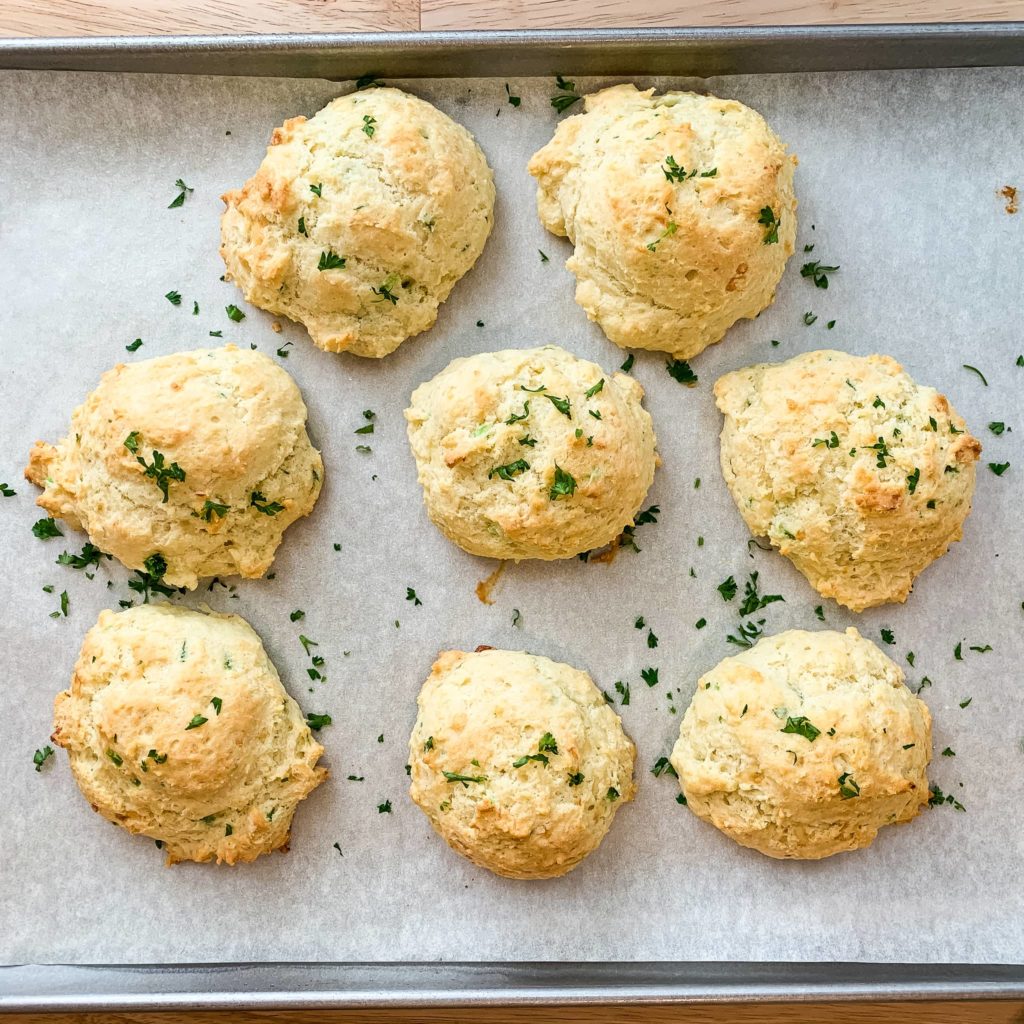 For a non-dairy side, try some delicious freshly baked bread. I have a nearly fool-proof recipe for crusty on the outside, soft on the inside homemade French Bread that you'll love!
Get the Pismo Beach Clam Chowder Recipe Here:
Ultimate Clam Chowder Recipe
This Ultimate Clam Chowder is nothing short of amazing. Once you make it, you'll know exactly what I mean. It's creamy, tangy, and absolutely delicious. Serve it in easy homemade bread bowls for the ultimate coastal dining experience: https://thefeatherednester.com/pumpkin-bread-bowl/ (linked in notes).
Equipment
Soup Pot or large sauce pan
Ingredients
53 ounce

can

minced clams

1

cup

chopped onion

1

cup

diced celery

2

cups

cubed potatoes

1

cup

diced carrots

3/4

cup

butter

3/4

cup

all-purpose flour

1

quart

half-and-half cream

2

teaspoons

Kinder's Buttery Steakhouse Seasoning

(can substitute all-purpose seasoning)

salt and ground black pepper to taste
Instructions
Drain juice from clams into a large saucepan or medium stockpot. Add the onions, celery, potatoes and carrots. If needed, add water to cover, and cook over medium heat until tender.

Meanwhile, in a medium saucepan, melt the butter over medium heat. Whisk in flour until smooth. Cook for 1-2 minutes until bubbly. Stir in half-and-half, and keep stirring until thick and smooth.

Add half-and-half mixture to pot with vegetables. Stir in clams just before serving. When clams are heated through, stir in seasoning and add salt and pepper.
Notes
Serve this in homemade bread bowls! Here's the easy recipe: Easy Bread Bowl Recipe (linked)
If you don't have half-and-half available, you can use half milk and half cream. I used Kinder's Butter Steakhouse seasoning, but any all-purpose seasoning will work.
Nutrition
Serving:
1
serving
|
Calories:
415
kcal
|
Carbohydrates:
28
g
|
Protein:
7
g
|
Fat:
31
g
|
Saturated Fat:
19
g
|
Cholesterol:
92
mg
|
Sodium:
266
mg
|
Potassium:
521
mg
|
Fiber:
3
g
|
Sugar:
3
g
|
Vitamin A:
3721
IU
|
Vitamin C:
14
mg
|
Calcium:
175
mg
|
Iron:
2
mg
---
Read more about Pismo Beach here, where I share what to see, where to stay, and where to eat.
For more meal inspiration, follow me on Instagram at https://www.instagram.com/thefeatherednester/ or on Facebook at https://www.facebook.com/houseon3rd/.
More scrumptious 30 minute meal soup recipes you'll love: