Do you love heat and sweetness in your savory meals? This spicy hot honey mustard is exactly the sauce you crave! It's creamy, tangy, sweet, and spicy! It is the sauce is perfect for dipping your chicken tenders, sausage balls, fries, and more. Best of all, this classic restaurant condiment recipe is easy to make from scratch with just 4 simple pantry staples. You'll never want to go back to store-bought mustard again!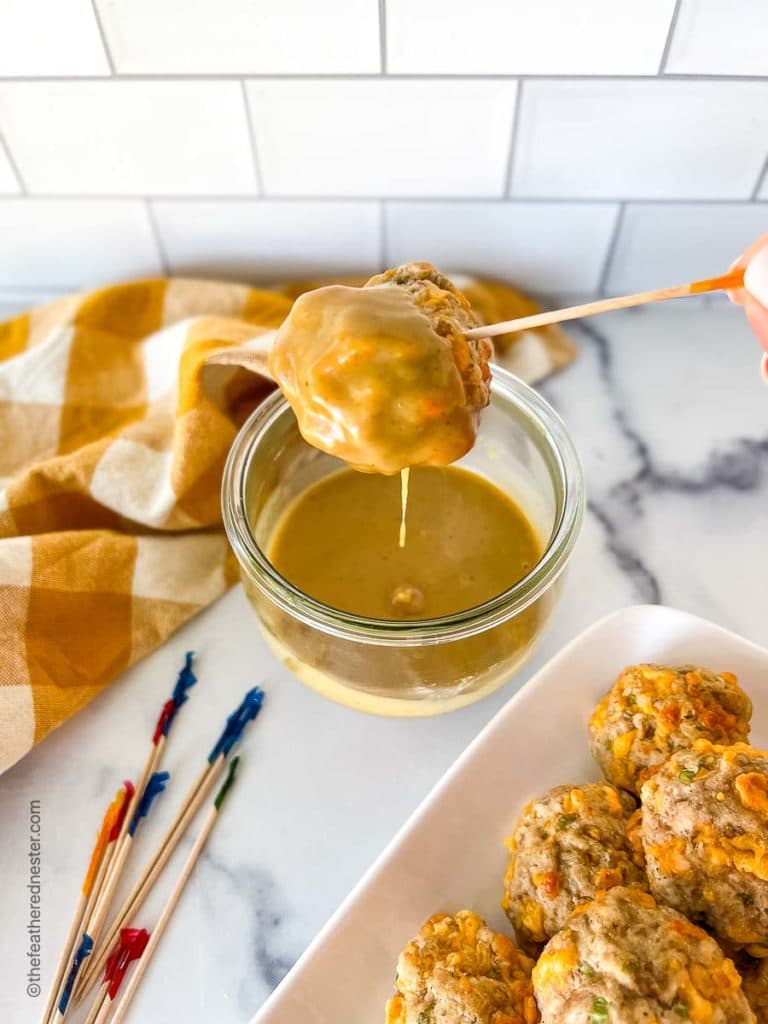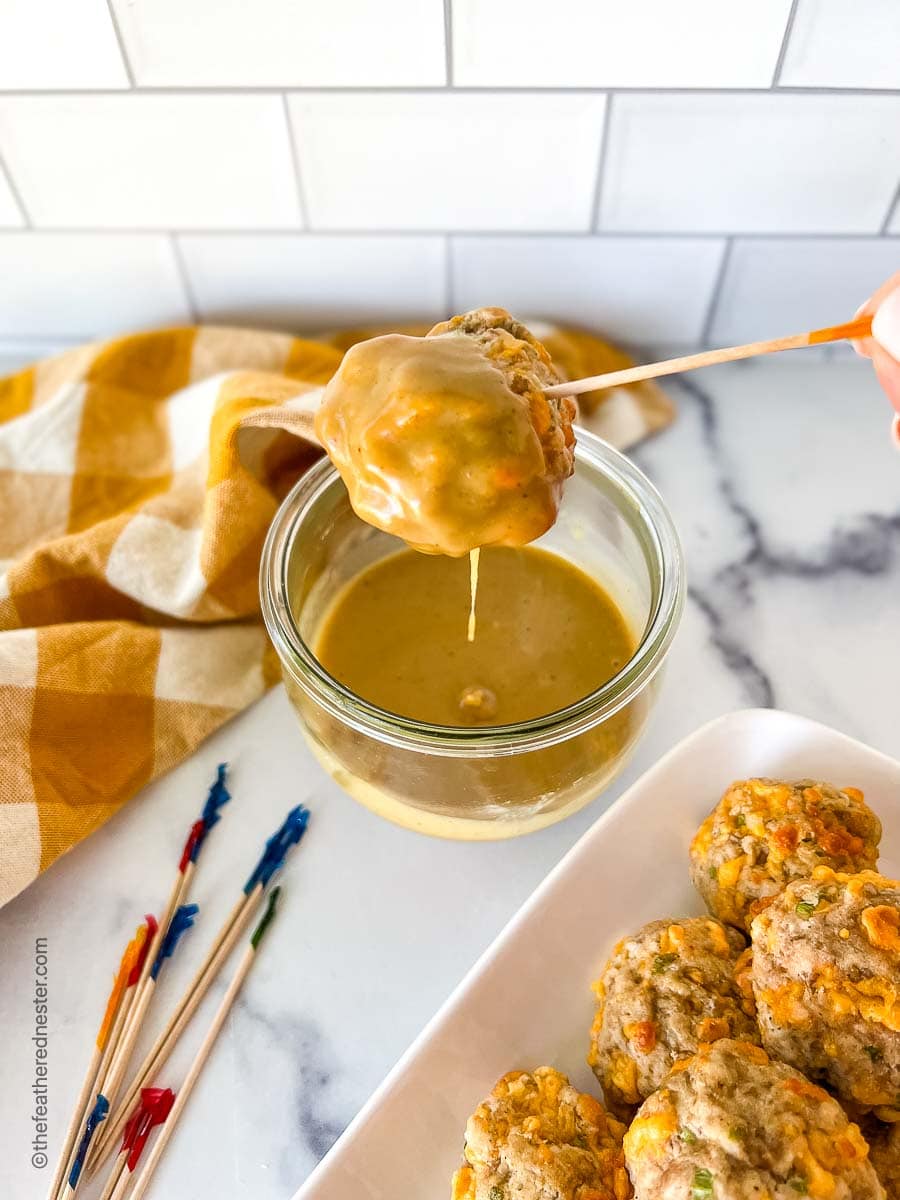 Why We Love This Spicy Honey Mustard
Classic honey mustard has long been my go-to condiment of choice at restaurants, from fast food to upscale eateries. I mean who doesn't love this sauce?
After all, there's simply nothing tastier than dipping your tender chicken fingers or crunchy fries into a sweet and tangy mustard sauce! And, dipping your finger food takes tasty to a whole new level.
This sweet and hot mustard sauce is so much better than a traditional mustard sauce. Since the sweetness of the honey pairs perfectly with the heat of ground cayenne pepper, it creates a delicious and unique flavor.
So, change things up with a new dip! One taste will show that sauce is essentially a grownup version of the honey mustard sauce we all grew up with and love.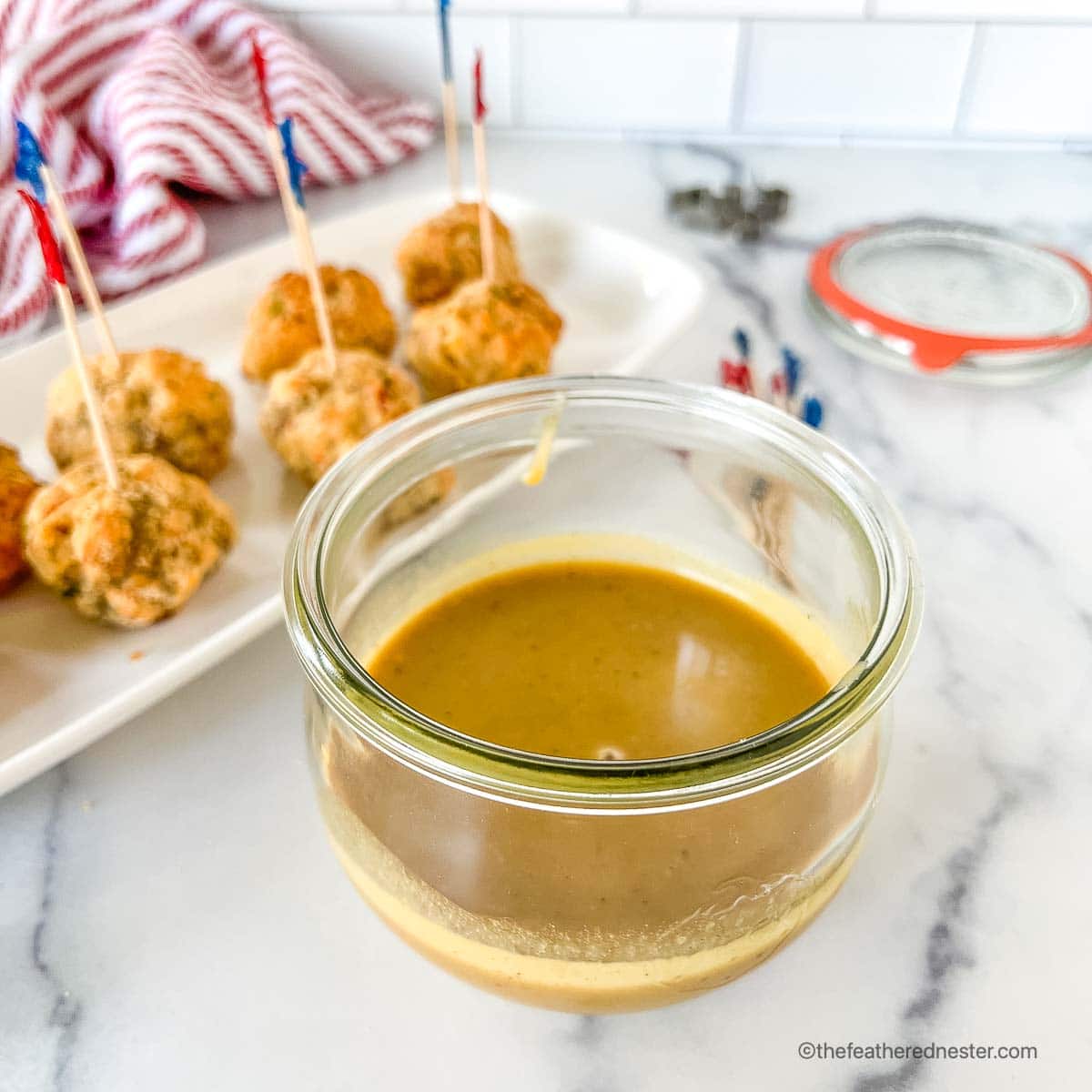 The honey balances out the savory and salty flavors of whatever you're enjoying it with, and then the heat comes in to take the entire dish up to the next level of WOW!
This Homemade spicy mustard sauce is deliciously vibrant, sweet, and – of course – perfectly spicy.
It's wonderfully easy to prepare in only a few minutes and with just 4 ingredients. You likely have everything needed in your kitchen right now!
Keep this sauce recipe handy because you are going to want to make this nearly effortless recipe often!
If you're a fan of homemade sauces, check out our In n Out Sauce (Copycat), Basil Pesto Sauce, 3 Ingredient BBQ Sauce, Mango Chili Sauce, and Red Pepper Feta Dip.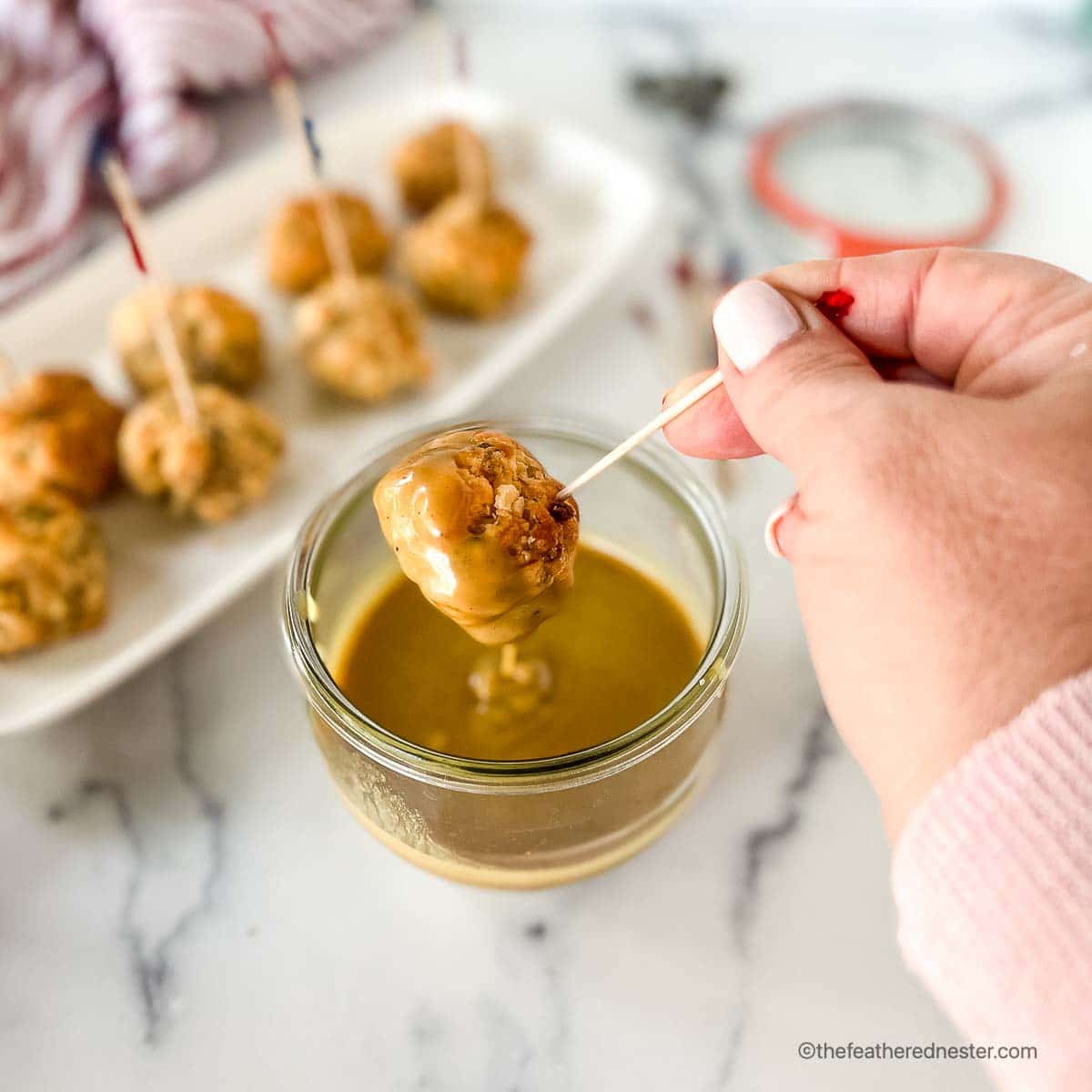 Ingredient Notes and Substitutions
Dijon mustard – the wine vinegar in this French condiment gives this delicious sauce the perfect briney taste.

Mayonnaise – provides the creaminess factor to let this sauce completely cover your favorite appetizer (think meatballs and chicken tenders).

Honey – rich and thick, this gives our sauce the perfect consistency and the sweetness in it balances with the tart mustard. If you don't have honey, you can use agave nectar or maple syrup as a substitute.

Ground cayenne pepper – this kick of heat is the perfect ingredient to mix with our sweet and savory ingredients. You can also use any other type of chili powder or freshly chopped chili peppers to add heat.
How do you make sweet and spicy mustard?
This sauce is very easy to make! It just takes a few simple steps.
First, whisk together Dijon mustard, mayonnaise, honey, and cayenne pepper in a medium bowl until it is perfectly smooth.
Pro Tip: warming your honey in the microwave for 5-10 seconds makes it easier to mix.
Then, serve it with your favorite appetizers, finger foods, and chicken.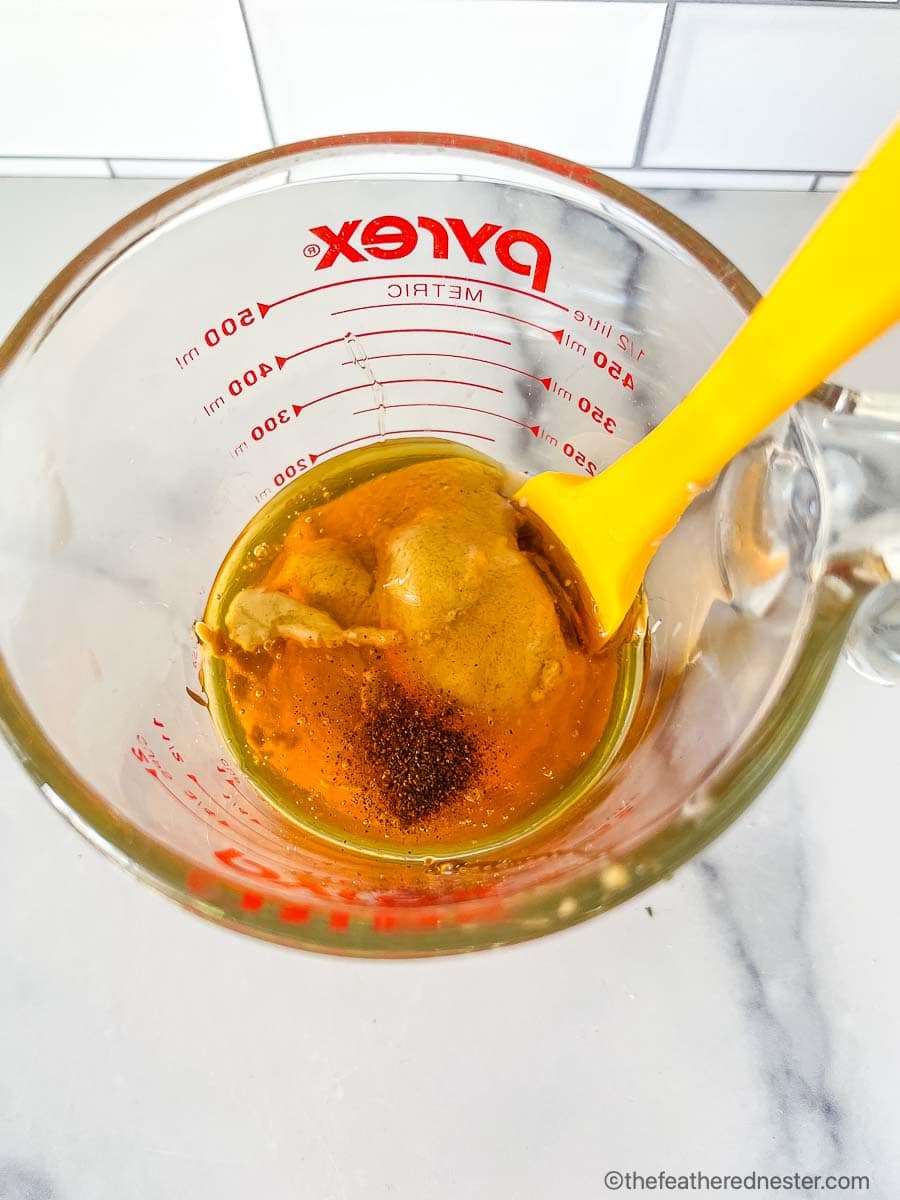 If you want to have a larger portion, multiply the measurements according to your needs. Then, store the leftover sauce in the fridge for up to 1 month.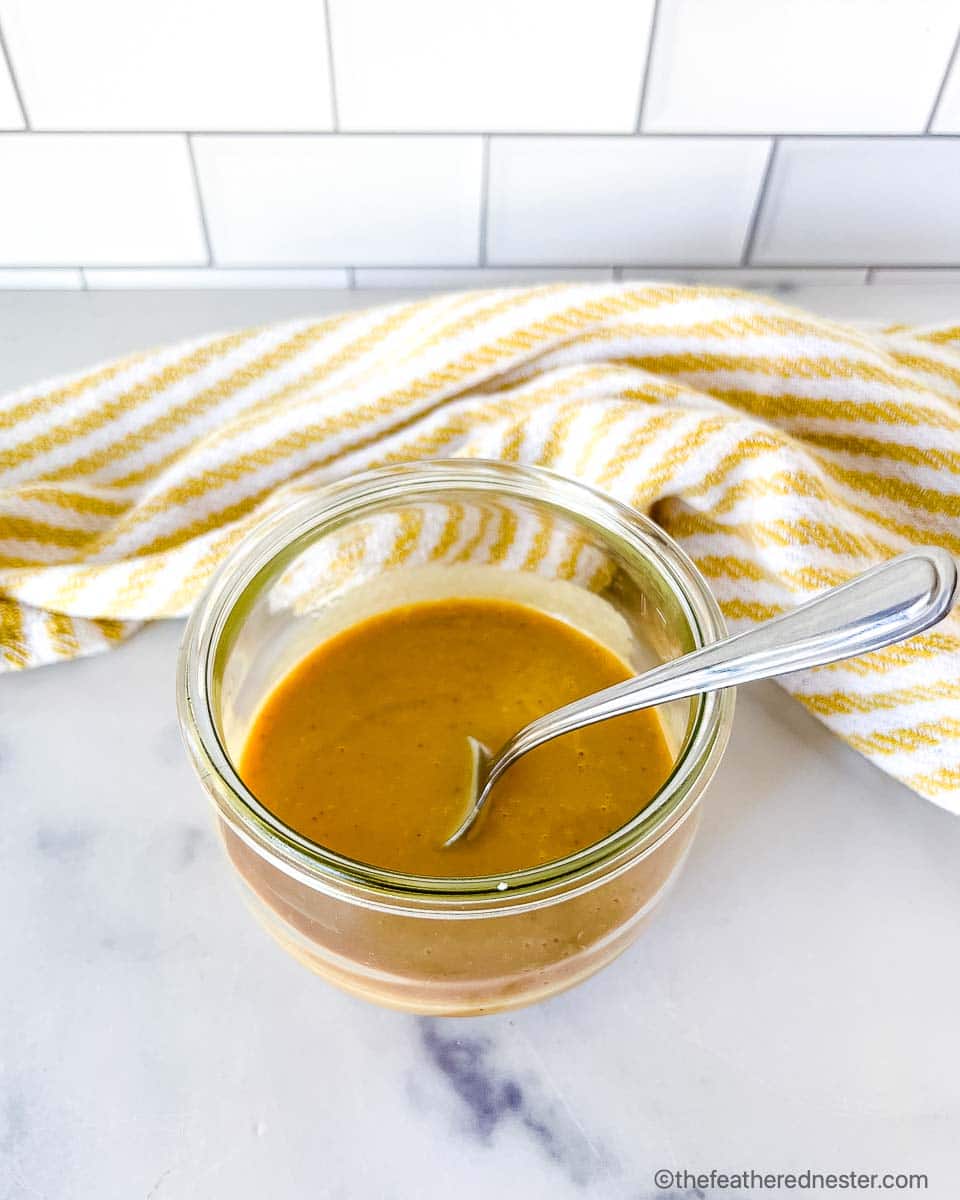 Suggestions for How to Use Spicy Honey Mustard
This restaurant-style hot honey mustard sauce is delicious with chicken fingers. You can try it with these crunchy Bisquick chicken tenders, healthier Instant Pot chicken tenders, or baked chicken tenderloins.
Not to mention, this sweet hot mustard sauce is great for dipping your favorite fried foods like french fries, onion rings, and tater tots.
And, we love to serve cups of sweet and spicy mustard with pretzel balls, or Bisquick sausage balls with cheese, Pimento cheese sausage balls, or turkey sausage balls.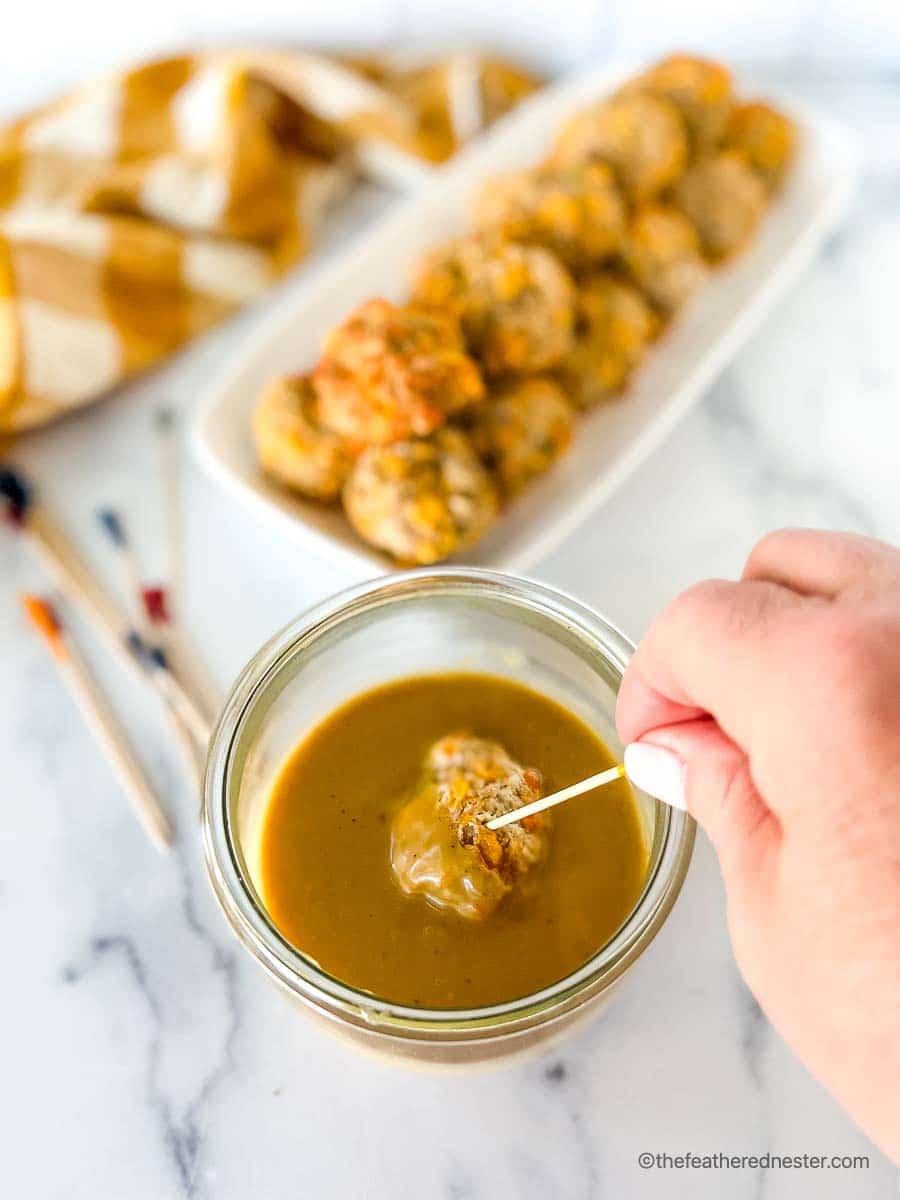 Frequently Asked Questions
Does Hot honey mustard have eggs?
The sauce is made with mayonnaise, which may contain eggs. For an egg-free recipe, use your preferred mayo made without eggs.
What makes spicy mustard spicy?
A generous pinch of cayenne pepper gives the sauce its signature kick of heat. Although, this recipe would be considered a very mild level of spicy. For a spicier version, double the amount of cayenne pepper.
Is Dijon mustard and spicy mustard the same?
Spicy honey mustard is made with Dijon, plus mayo, honey, and cayenne. Jarred spicy mustard is not the same. It contains brown mustard seeds, that are soaked in vinegar for a stronger flavor. While Dijon mustard is milder and tangy, with a hint of sweetness.
How long does homemade spicy honey mustard last in the fridge?
This mustard will stay good for 2-3 weeks stored in an airtight container right in the fridge.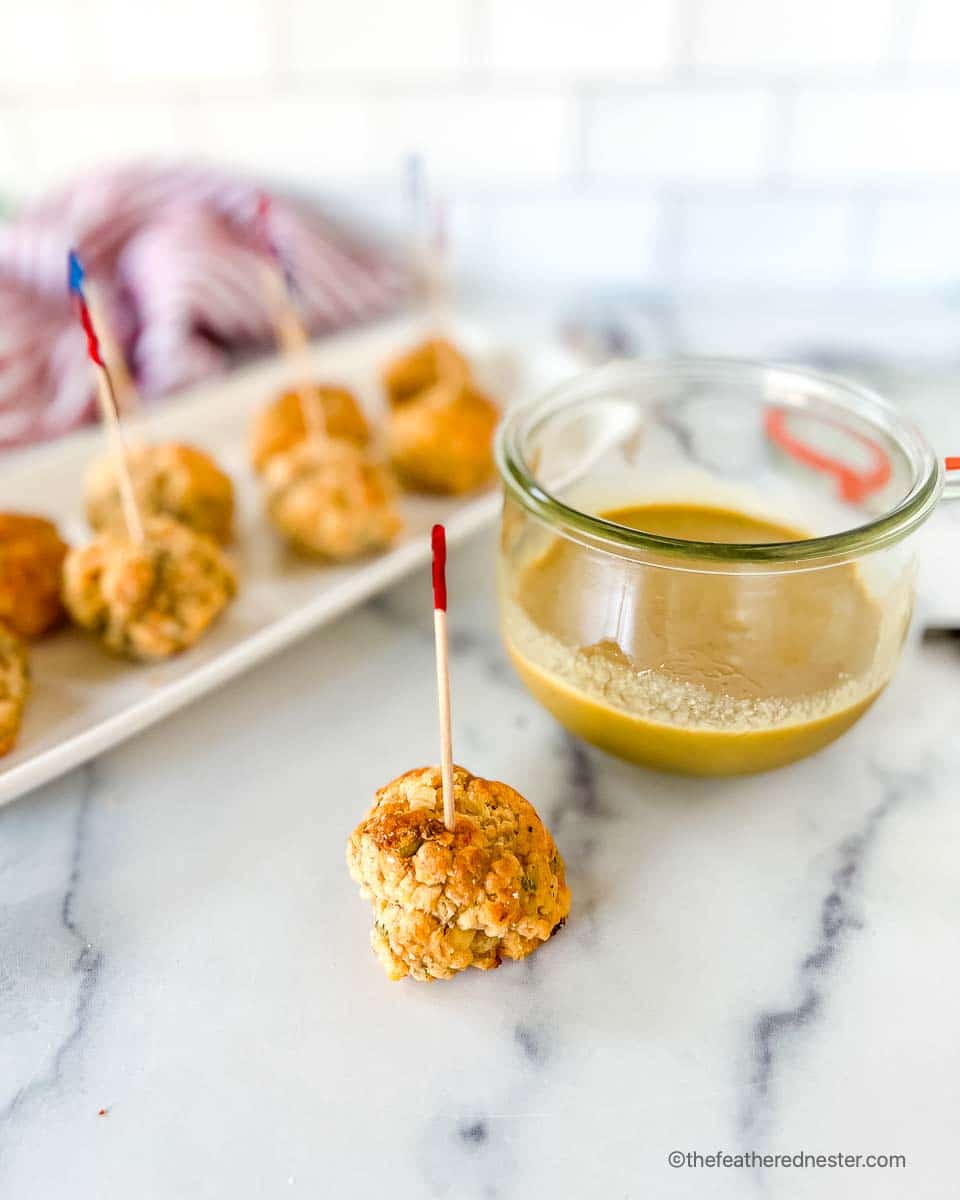 Spicy Honey Mustard
Hot honey mustard sauce is creamy, tangy, sweet and spicy, and perfect for dipping chicken tenders, fries, and so much more. Best of all, this classic recipe is easy to make with 4 ingredients!
Ingredients
⅓ cup Dijon mustard
⅓ cup mayonnaise
¼ cup honey
½ teaspoon ground cayenne pepper
Instructions
Add all ingredients to a medium bowl. Whisk until the sauce is smooth (1-2 minutes).

Store leftover sauce in the refrigerator for up to 1 month.
Notes
The honey is easier to mix if you warm it in a bowl of water or in the microwave oven prior to use. This recipe makes about 1 cup of dipping sauce.
Nutrition
Serving: 1tablespoons | Calories: 137kcal | Carbohydrates: 13g | Protein: 1g | Fat: 10g | Saturated Fat: 1g | Polyunsaturated Fat: 6g | Monounsaturated Fat: 2g | Trans Fat: 1g | Cholesterol: 5mg | Sodium: 232mg | Potassium: 34mg | Fiber: 1g | Sugar: 12g | Vitamin A: 87IU | Vitamin C: 1mg | Calcium: 11mg | Iron: 1mg
PIN THIS POST!