The Best Turkey Meatloaf recipe is juicy and packed with flavor! This is definitely not your mama's meatloaf! Although it has had a healthy makeover, you would never know it. This comfort dish will have everyone asking for seconds and will quickly become a new family favorite.
WHAT'S COVERED IN THIS POST
Tips for Making a Delicious Meatloaf
Poultry has a lighter flavor profile, but this recipe provides the perfect balance of savory goodness between the tangy sauce and spice mix.
For the best bread crumbs, we use leftover bread. When a loaf has become a little stale, we cube it up and let it dry for 12-24 hours on a baking sheet lined with parchment paper. Once it is completely dry, store it in an airtight container or in the freezer for up to 3 months.
Make prep even easier by keeping a bag of frozen, chopped onions on hand. You'll find them in the vegetable section where frozen foods are.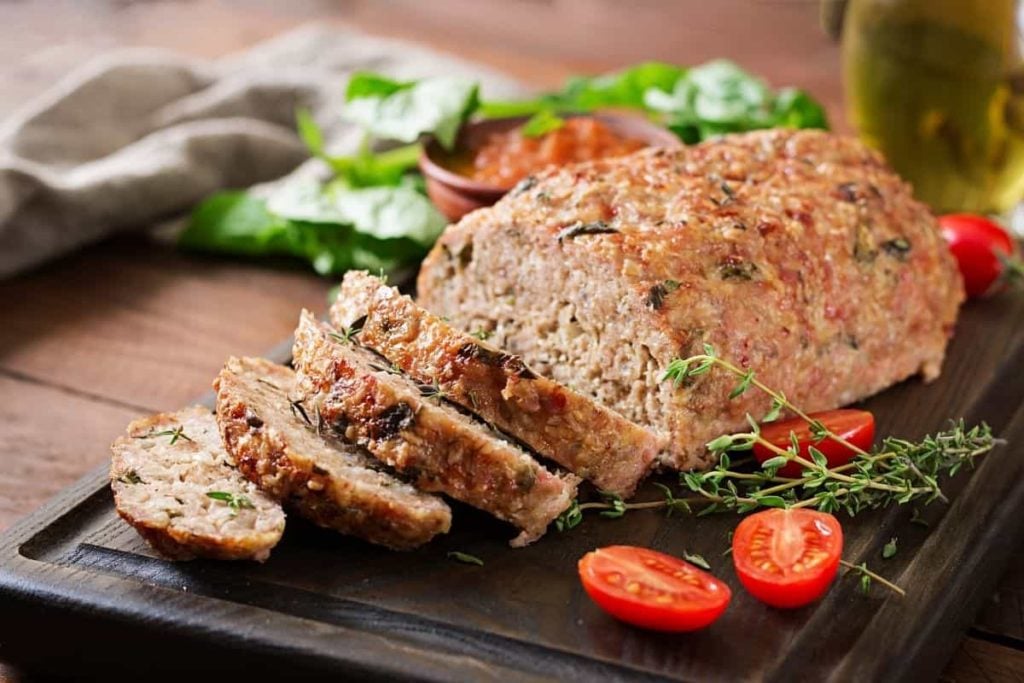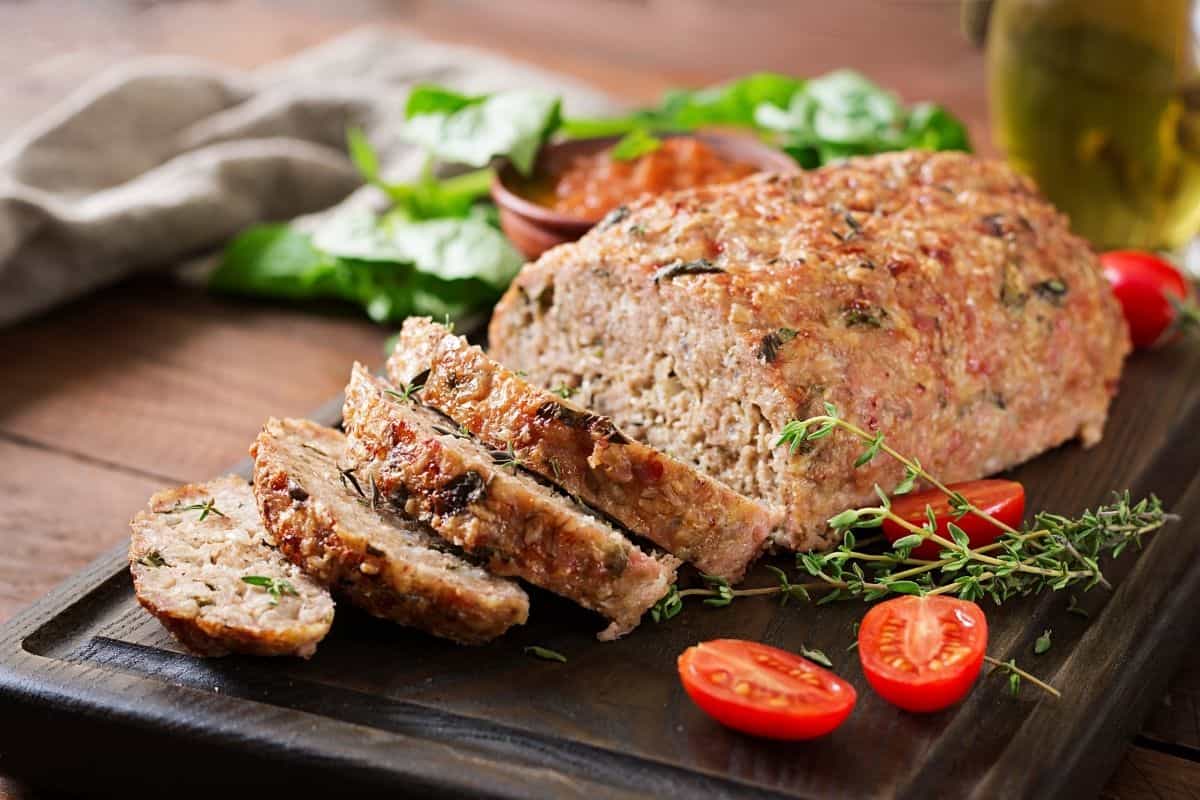 How To Serve
Serve this tasty main dish with mashed potatoes or smashed potatoes, a crisp salad, and drop biscuits or cornbread.
Frequently Asked Questions
Can you freeze this turkey meatloaf?
Yes, this recipe freezes very well. You can double the recipe and freeze one for later use. Prepare the meatloaf as directed below, through step 3 (leave off the ketchup). Wrap in foil or a freezer-safe container for up to 3 months. To bake, allow the meatloaf to defrost overnight in the refrigerator and bake the thawed meatloaf as directed in the recipe.
If I do not have ground turkey or chicken, can I use ground beef?
Of course. In fact, you can use ground pork or a mixture of ground meats in this recipe.
Can very lean ground turkey be used in this meatloaf recipe?
We recommend 80% to 85% lean ground meat for this meatloaf. If you use a leaner ground turkey, chicken, beef, or pork then we suggest using more ketchup or BBQ sauce on top to keep it moist.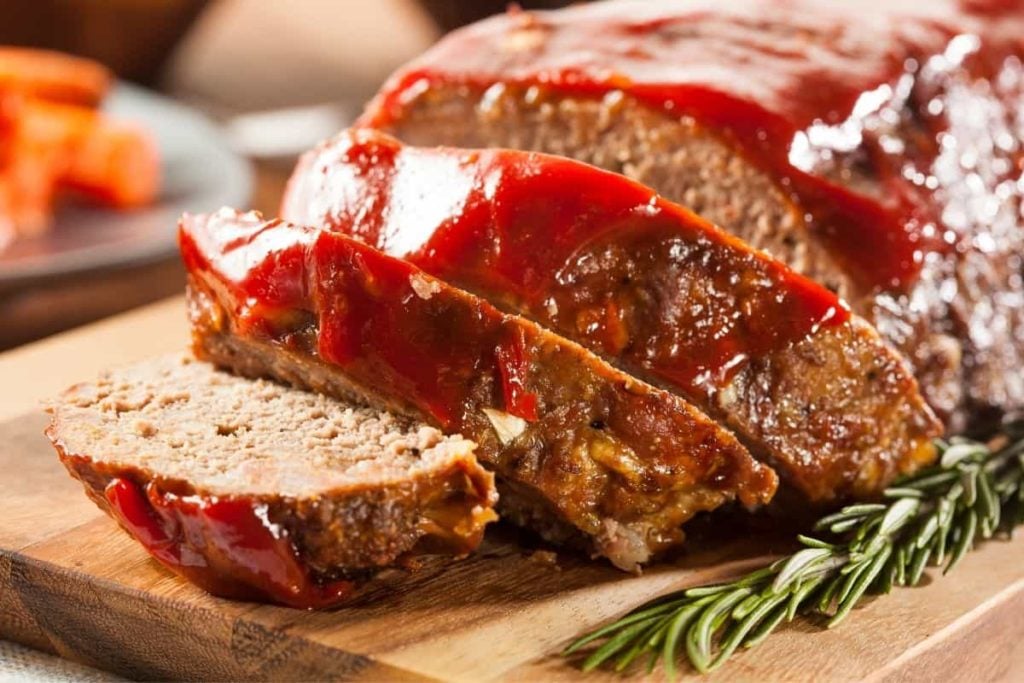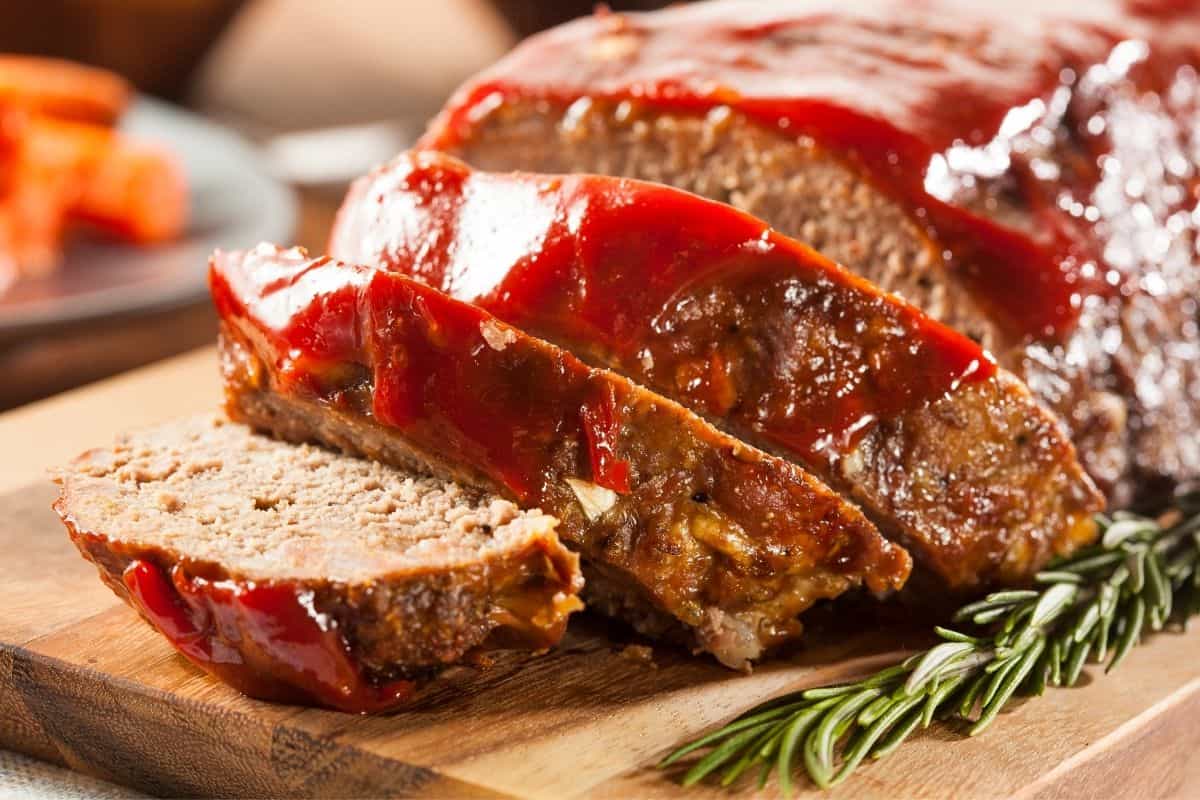 Turkey Meatloaf
It's hard to make a tender, moist meatloaf with ground turkey or chicken. But, this recipes delivers a tender, tasty meatloaf that the whole family will love.
Ingredients
2 Tablespoons butter
1 cup onions, chopped
3 garlic cloves, minced
1 ¼ pounds ground turkey (can substitute ground chicken)
½ cup breadcrumbs
1 egg, beaten lightly (or 1/4 cup egg substitute)
¾ cup ketchup (divided)
2 teaspoons Worcestershire sauce
¾ teaspoon salt
½ teaspoon black pepper
Instructions
Melt butter in a skillet. Cook onion and garlic in melted butter for 5 minutes, stirring occasionally. Place mixture in a large bowl and let cool for 5 minutes.

Meanwhile, combine turkey, bread crumbs, egg, 1/4 cup of the ketchup, Worcestershire sauce, salt, and pepper with onion mixture. I use a food processor, pulsing until mixed.

Press meatloaf into an 8"x4"-inch loaf pan or shape into a freeform oval shape and place on a baking sheet. Spread remaining ketchup on top.

Bake in a 350 degree oven for 45-55 minutes. Meatloaf is done when the Internal temperature is 165 degrees Fahrenheit.

Remove from oven and let stand 5 minutes before serving.
Nutrition
Serving: 1serving | Calories: 234kcal | Carbohydrates: 18g | Protein: 25g | Fat: 7g | Saturated Fat: 3g | Trans Fat: 1g | Cholesterol: 89mg | Sodium: 742mg | Potassium: 465mg | Fiber: 1g | Sugar: 8g | Vitamin A: 337IU | Vitamin C: 4mg | Calcium: 41mg | Iron: 2mg
PIN THIS POST!