Get some cheap dinner ideas here! If your budget is tight and you're looking for ways to make dirt cheap dinners, we have some budget-friendly meal ideas for you.
We all know that food prices are rising, and it's hard to keep up with the ever-increasing costs.
But don't despair – these cheap and easy meals here will help you save money without skimping on taste or nutrition.
Check out this list of cheap dinner ideas! These recipes are easy to make and won't cost you much money. And perhaps you have these ingredients already in your kitchen.
Whether you're cooking for one or a whole family, we've covered your frugal meal planning!
Cheap Chicken Dinner Recipes
Chicken meals are a great option when you're looking for something frugal, easy, and healthy.
Not only is chicken a versatile ingredient, but it's also relatively inexpensive. Here are some of our favorite chicken recipes to help you stretch your dollar.
Sheet Pan Chicken Thighs with Veggies
Sheet Pan Chicken and Veggies – this quick and easy sheet pan dinner delivers on the WOW factor. u003cbru003eu003cbru003eAnd, it is the ultimate in healthy, weeknight meals. Get the recipe here and make it tonight.
INSTANT POT SALSA VERDE CHICKEN
This Instant Pot Salsa Verde Chicken dish is quick and easy to make. The chicken is cooked in the Instant Pot with salsa verde, making it tender and juicy. u003cbru003eu003cbru003eServe this over rice or tortillas for a delicious meal.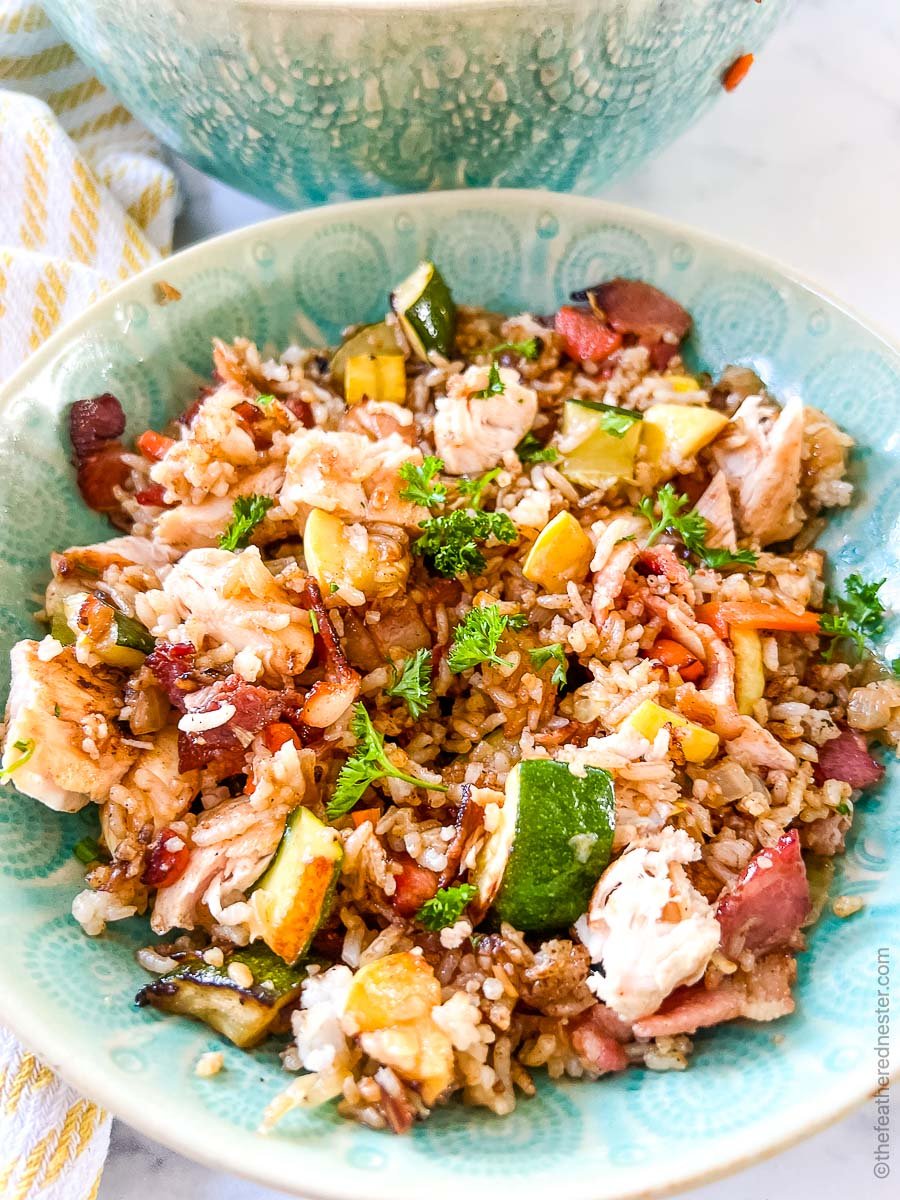 BLACKSTONE CHICKEN FRIED RICE
Enjoy your favorite teppanyaki-style chicken fried rice made hot and fresh right at home! This Blackstone chicken fried rice recipe cooks tender healthy chicken tenders, veggies, and yummy scrambled eggs all on one flat top griddle.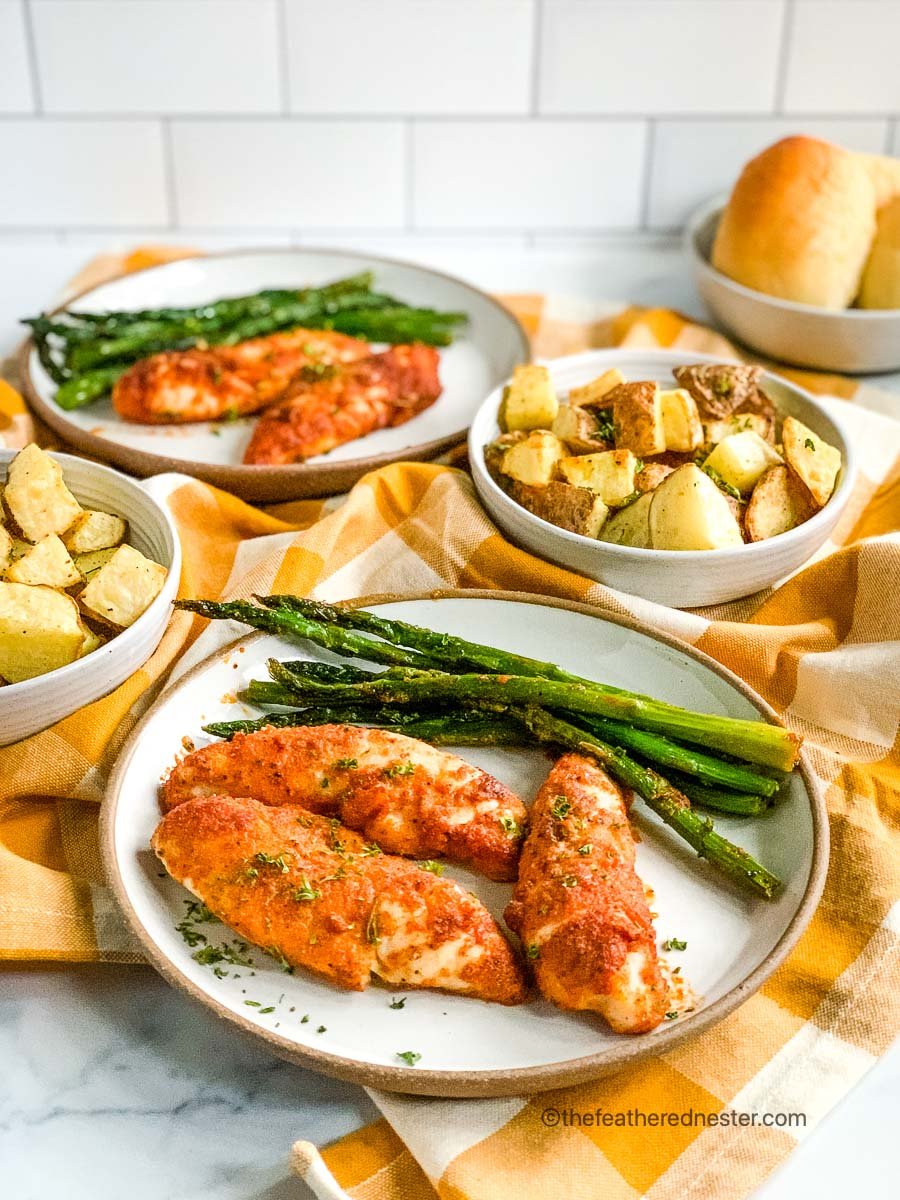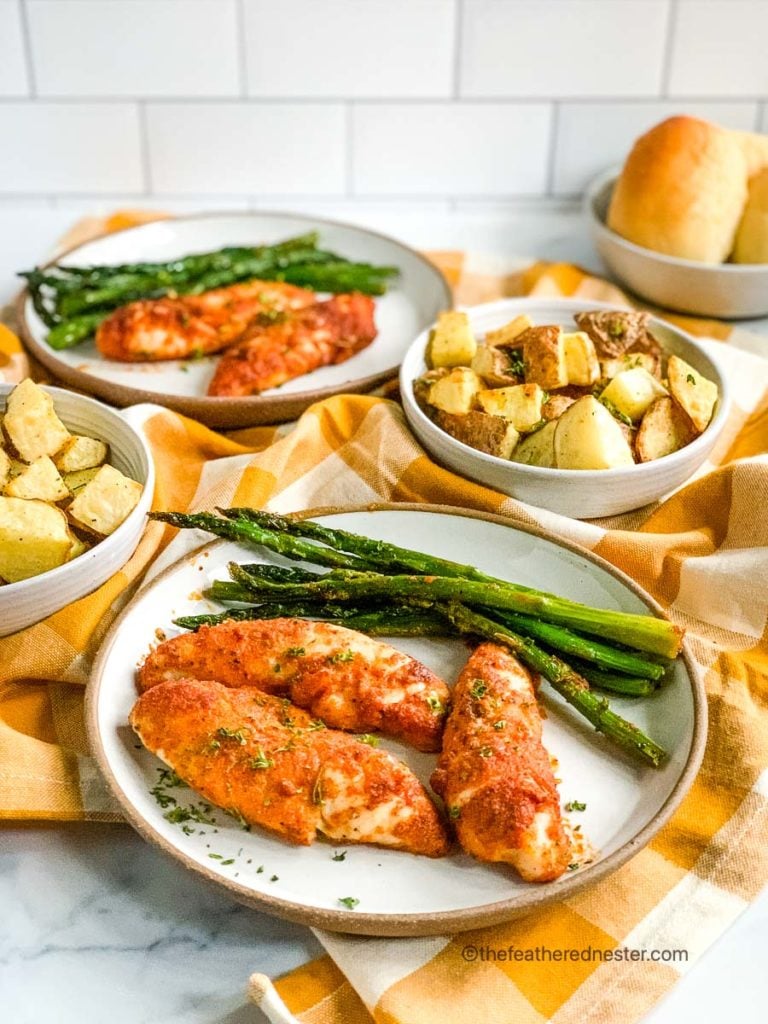 BAKED CHICKEN TENDERLOINS
Make healthy baked chicken tenders in the oven or air fryer with this easy chicken tenderloin recipe! u003cbru003eu003cbru003eAdd green beans, bell pepper, broccoli, potatoes, or asparagus to make this an easy one-pan dinner.
Cheap Casserole Recipes
When it comes to cheap and easy meals, casseroles are one of the best. You can make a big batch of these one-dish wonders and have enough to feed your family for days.
Plus, they freeze well, so you can always have a quick and easy meal on hand. Here are some of our favorite budget casserole recipes to help you save money.
Cheap Bean Recipe Ideas for Dinner
If you're looking for a super inexpensive, vegetarian meal option, look no further than beans! When it comes to super cheap meals, beans are king. Plus, they're healthy and delicious.
There are many different ways to cook beans, so you'll never get bored. Plus, they can be a great addition to other dishes like rice, quesadillas, and salads. Here are some of our favorite budget-friendly bean recipes for dinner.
Whet your appetite with this dirt or super cheap and easy family meal ideas! With a little creativity, you can have a delicious and affordable dinner that the whole family will love.
So what are you waiting for? Let's cook!