Celebrate NYE with a party for your family and friends, and of course, New Years Eve dinner and other delicious party food! Our New Year's Eve meal ideas and easy recipes will help you!
Make your New Year's Eve family meal extra special by serving a tantalizing spread of finger food appetizers, a main dish, and easy holiday sides! We also have some party ideas for your family gathering so you can ring in the new year in style!
Ring in the New Year with a delicious meal with your family! These dinner ideas will make your night special.
Whether it's something fancy or something simple, you'll get inspired to add to your New Year's Eve dinner menu!
We also included some party tips and design ideas to make your dinner table extra festive. I'm sure you and your family will have a wonderful time!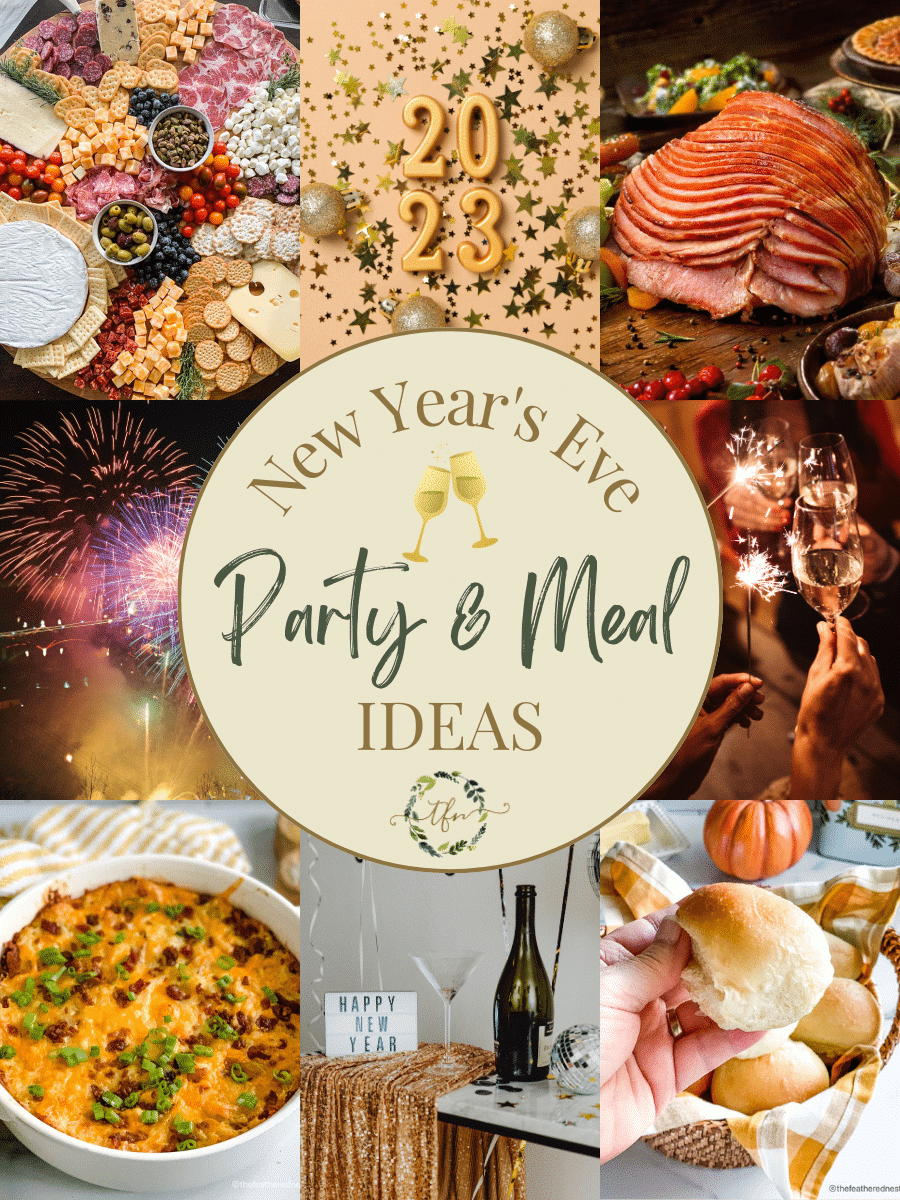 New Years Eve Dinner Table Tips and Ideas
What better way to start off the New Year than with a party? Here are some tips and ideas to make your party look and feel extra special.
Ask each family member to bring something special: Whether it's a dish, decoration, or game, everyone will be able to contribute something unique!
Set up a festive tablescape: Choose colors that go along with the theme of your party. Use table runners, balloons, and strings of lights to create a festive atmosphere!
Create a photo booth: Hang up a curtain and some fun props for everyone to take photos in front of as they arrive. It's a fun way to capture memories from the night!
Design using festive balloons: Use balloons to fill up the room with a jubilant atmosphere.
Play party games: Everyone will love participating in team-building activities or competitive games. This is a great party idea while waiting for midnight to arrive!
Recap the past year: Have everyone share their favorite memories from the last year. This will help you all to reflect on the good and bad that happened in this past year. This will be better if those memories are shared using photos and videos!
Our Favorite New Years Dinner Ideas
With so many different options for recipes and dishes, it can be hard to decide what to make. So we have put together some amazing meal ideas that will help make your dinner menu extra special!
From appetizers to side dishes, here is a list of our favorite New Year's Eve meal ideas:
Easy Appetizers for New Years Eve
What's a party without delicious appetizers? Start your New Year's Eve with tapas – a few small bites that will tantalize their taste buds. These finger foods are a great start to your dinner party.
Loaded Tater Tots Appetizer
Craving something crispy, cheesy, filled with flavor, and perfect for New Year parties? Let me introduce you to my Loaded Tater Tots Appetizer recipe! With toppings like sour cream, bacon bits, and chives.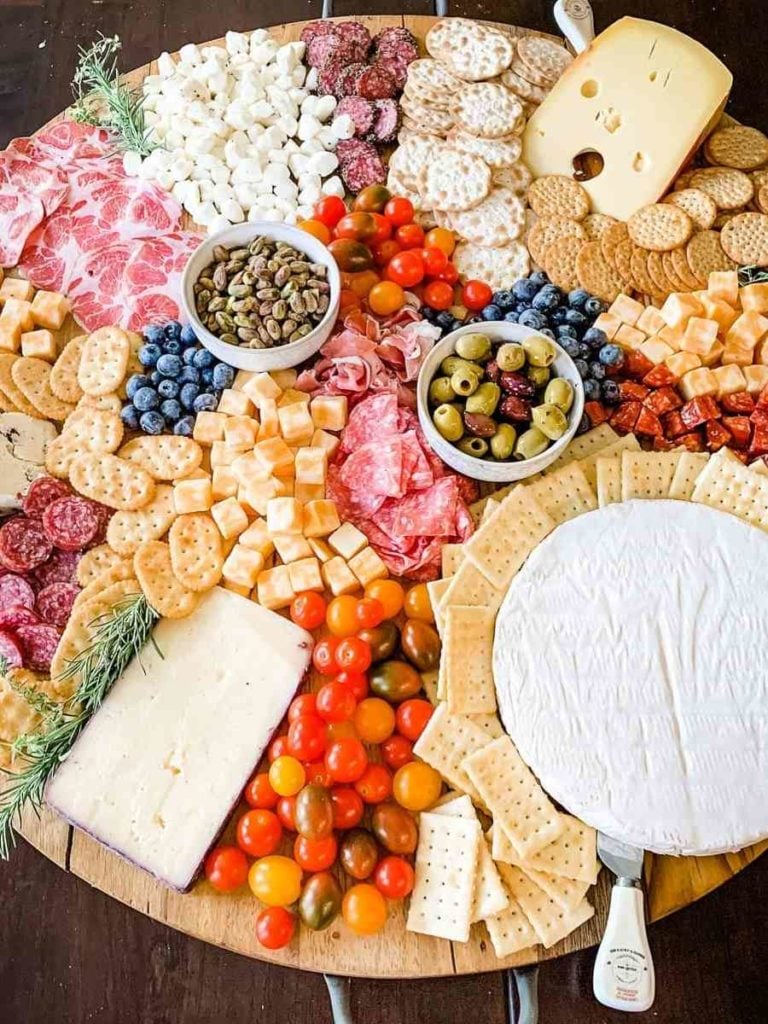 Cheese & Charcuterie Board
This charcuterie board is the perfect addition to your New Year's feast. This board is filled with meats, cheeses, and other delicacies that will tantalize your taste buds.
New Years Eve Dinner – Main Dishes
Your New Year's Eve dinner entree should be something special. These are the dishes that will be the star of your meal. Here are some of our favorites:
New Years Dinner Side Dishes
Don't forget the side dishes! These sides are the perfect accompaniment to your main course and will make your New Year's meal complete. Here are some of our favorite sides to serve with a New Year's Eve dinner:
Shop New Year's Party Supplies Here
Breads and Rolls
A good dinner is never complete without bread! Serve a fresh loaf of bread or rolls to your family and give them something to dip in the delicious sauces or gravies. Some of our favorite bread recipes are:
I hope you get inspired by these meal and party ideas and have a very fun New Year's Eve dinner with your family! Enjoy the special night and make it extra memorable. Wishing you a happy and healthy New Year!