These tasty and easy appetizer recipes are sure to be a hit at your next potluck, Super Bowl, or casual gatherings. We've listed our best meatball and sausage ball appetizers, mini biscuits, and more for you to choose from.
Tasty Appetizers for All
Finger foods are a great way to start a meal or to serve at a party. When it comes to appetizers, there are endless possibilities. But sometimes, you just want something classic and delicious.
That's where these meatballs, sausage balls, and biscuit appetizer recipes come in. They are perfect for any occasion, and they are sure to please everyone.
Whether it's a potluck, super bowl, or just a casual get-together, these easy appetizers will be a hit!
Meatball Appetizer Recipe
Did you know that meatballs make great appetizers? Because they are easy to make and can be served with a variety of sauces.
For something different, try our meatballs with our sauces and dips. They're sure to be a hit!
SWEET CHILI MEATBALLS
Sweet chili meatballs are crispy on the outside and juicy on the inside, made with ground chicken plus the spicy kick of Thai chili sauce, fresh cilantro, garlic, and ginger.
MEATBALLS WITH HONEY SRIRACHA SAUCE
These Asian-inspired Spicy Chicken Meatballs are loaded with flavor!
And, when the creamy sriracha sauce with honey is drizzled over the top, they become a tasty entree or the perfect appetizer recipe for your party!
MARINARA MEATBALLS
Enjoy meaty and cheesy flavor in each bite of these flavorful Italian-style meatballs. The mix of marinara and mozzarella makes a delicious and hearty dish.
The meatballs are so flavorful and moist, thanks to the addition of pork to the ground beef. The combination of meatballs and sauce is always a hit with my family and friends!
Sausage Ball Appetizer Recipes
Looking for something a little heartier? Our sausage ball appetizers are perfect. Made with beef and pork, they're packed with flavor. Serve them with your favorite dipping sauce and watch them disappear!
Sausage balls are also great for game day. Just put out a platter and let your guests help themselves.
BISQUICK SAUSAGE BALLS WITH CHEESE
Savory sausage balls loaded with cheese are a classic appetizer and snack that everyone loves.
Spicy, moist sausage is combined with cheddar cheese and Bisquick baking mix for vibrant, comforting flavor in every bite.
PIMENTO CHEESE SAUSAGE BALLS
These Pimento cheese sausage balls are loaded with creamy, tangy palmetto cheese. Everyone will love this for an addictively delicious appetizer or snack!
Serve them with your favorite dipping sauces at parties, casual get-togethers, or even your next spaghetti dinner.
Biscuit Appetizer Recipes
Biscuit appetizers are always a crowd pleaser. Biscuits are also easy to make and can be filled with all sorts of delicious fillings. From savory to sweet, there's a biscuit appetizer for everyone.
Biscuits are the perfect finger food and can be made ahead of time, and these recipes also require a few simple ingredients that you probably already have on hand.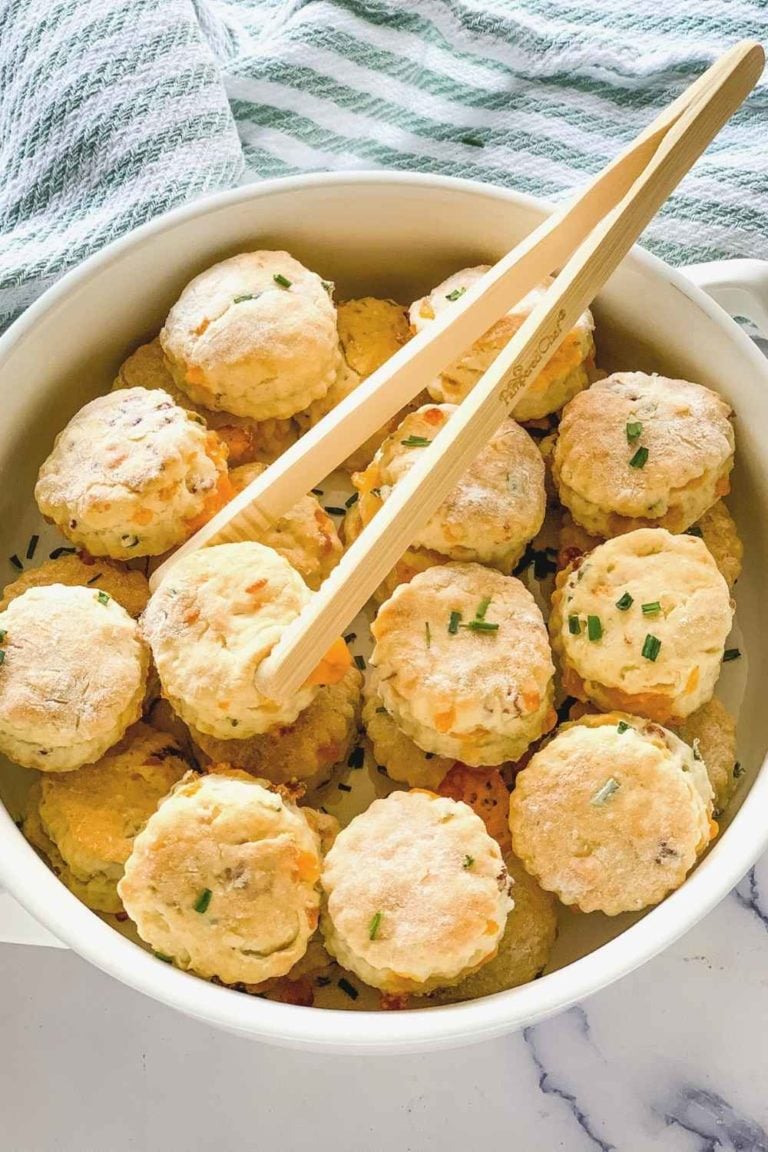 Mini Cheese Biscuits
These Mini Cheese Biscuits are sure to be a big hit at your next potluck or dinner party.
They might be tiny, but they are loaded with shredded cheese and lots of other tasty goodies, like bacon and chives.
CHEDDAR JALAPENO DROP BISCUITS
It's easy to make perfect, light, and fluffy Cheddar Jalapeno Drop Biscuits from scratch.
Enjoy cheesy and spicy goodness with these easy biscuit appetizers.
Jalapeno Appetizers
Jalapenos are perfect for super bowl appetizers! They are for those who like spicy foods. They are also perfect for any game day or any other time you're looking for a little something to spice up your life.
These spicy appetizers are sure to please even the most die-hard spice lovers. Plus, the cheesy flavor adds an extra dimension of deliciousness.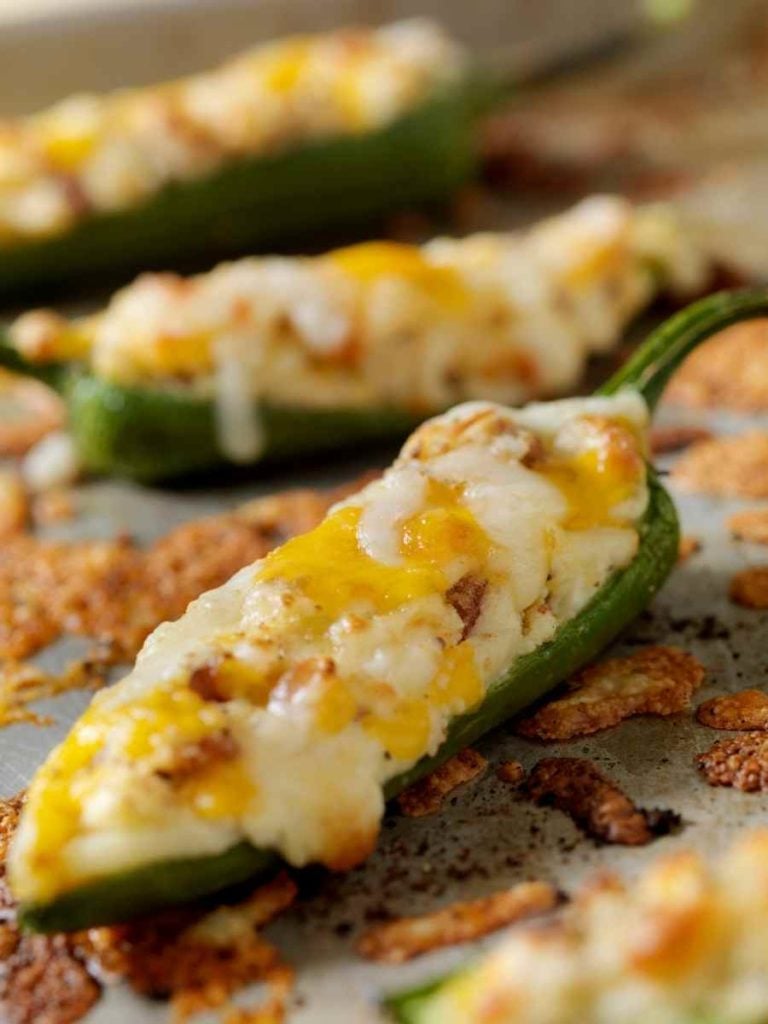 STUFFED JALAPENO POPPERS
Who doesn't love a game-day snack that bites you back a bit? These poppers have the spiciness you crave from jalapenos, loaded with tangy, rich cream cheese and cheddar blend to mellow the heat.
And they are vegetarian jalapeno poppers so everyone can enjoy them.
Tater Tot Appetizers
Another perfect and easy potluck appetizers are Tater tots. They're easy to make and can be served with a variety of dipping sauces. From ketchup to ranch, there's a Tater tot snack for everyone.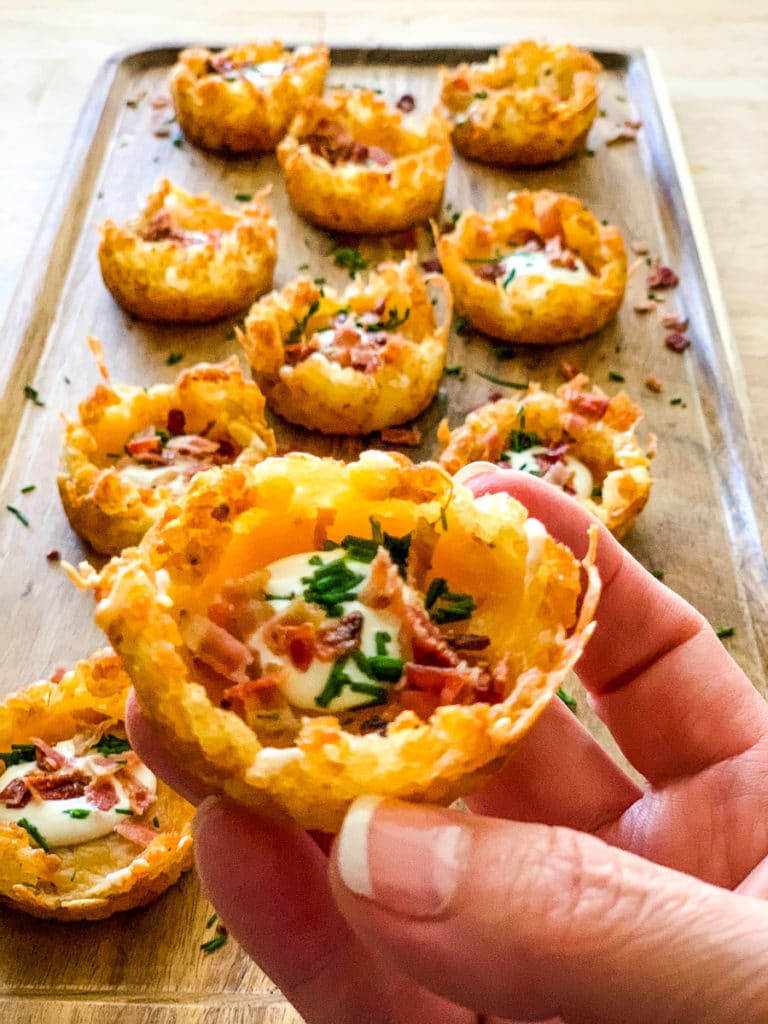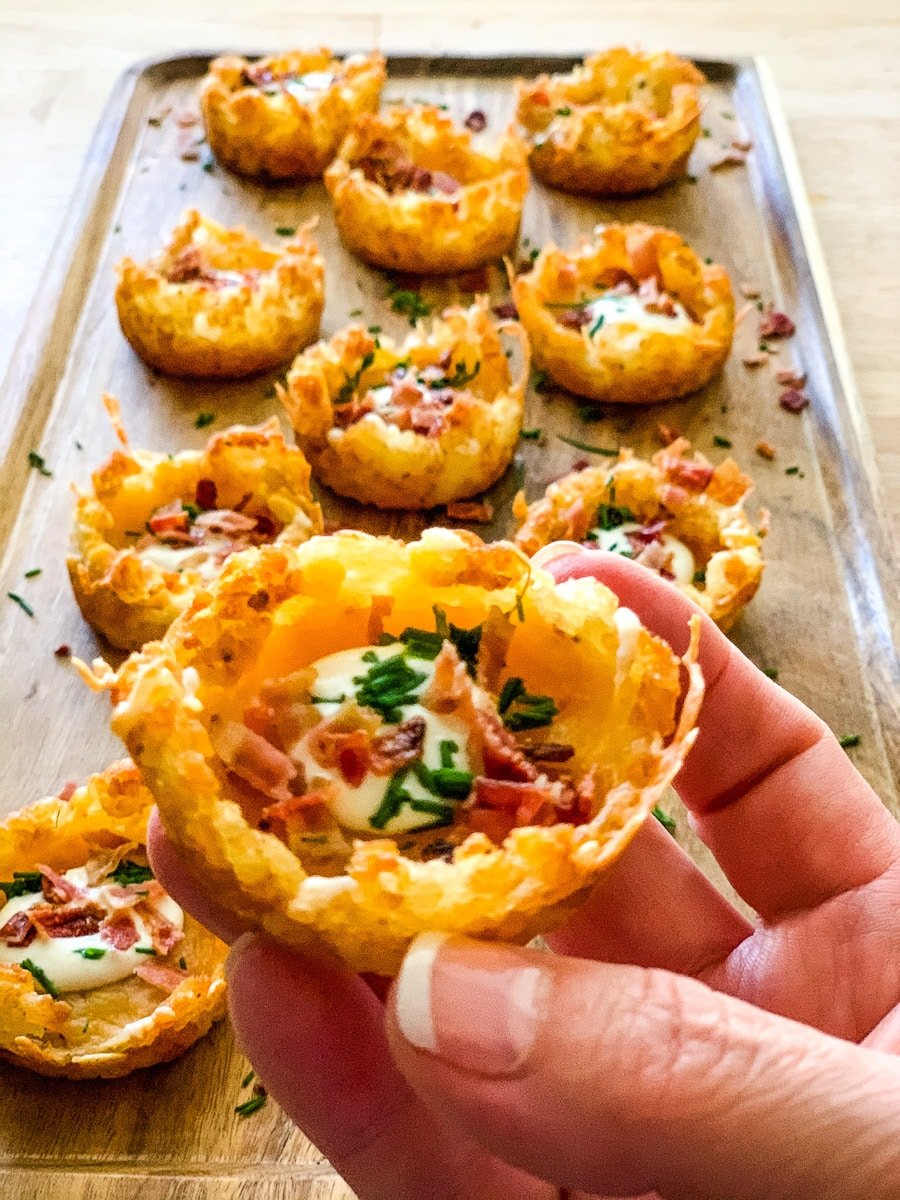 LOADED TATER TOTS
Craving something crispy, cheesy, and filled with flavor? Let me introduce you to my Loaded Tater Tots recipe!
Everyone will love a delicious handheld cup of crunchy tater tot cups filled with classic toppings like sour cream, bacon bits, and chives.
Kids Favorite Appetizers
Starters don't have to be complicated. Sometimes, the simplest is the best. These kid-friendly appetizers are easy to make and are sure to please even the pickiest of eaters.
Sauces and Dips Recipes
What's an appetizer without a delicious dipping sauce? These sauces and dips recipes are perfect for meatballs, sausage balls, tater tots, or any other appetizer you can think of.
From sweet to savory, there's a sauce or dip for everyone. So go ahead and try them all!
---
Whether you're looking for a meatball, sausage ball, biscuit, cheesy or spicy, we've got an appetizer recipe for you. So what are you waiting for? Get cooking! Your guests will be glad you did.