This soup recipe collection has something for everyone. From easy recipes with few ingredients to delicious soup recipes that are sure to please, we've got you covered.
Soup is the perfect meal when the weather turns cool. It's warm, comforting, and delicious. But, I also love it at other times of the year. Whenever I taste our amazing Clam Chowder, I am instantly transported to a sunny day on the coast at my favorite seafood restaurant.
This blog post will share some of our favorite soup recipes with you.
We have you covered whether you are looking for the best for a cold winter day or a light bowl to enjoy on a hot summer evening!
Soup Season is Here!
Although I love sour all year long, many associate fall with the unofficial start of soup season. And, it is no wonder – a bowl of creamy soup is the ultimate comfort food.
Soups is perfect for a quick and easy meal and also great for leftovers. Leftover soup is one of our It is one of the most versatile dishes you can make.
There is a soup recipe for everyone, from chicken to beans to vegetables. And it is a great way to fill up on healthy ingredients and get your daily dose of veggies.
We have rounded up some of our favorites for you if you want an easy soup to make at home. These easy soup recipes with few ingredients are quick and easy to make.
Tips for making the best and most delicious soup
Start with a good quality stock, as this will make a big difference in the flavor.
Season them well. It's all about the seasoning! Don't be afraid to add more salt, pepper, or other spices to taste.
Use fresh ingredients whenever possible. This will make a big difference in the flavor and texture.
Let them simmer. They always taste better when it has time to simmer and develop all the flavors.
Now that you know how to make them, it's time to get cooking! These are our favorite soup recipes that are easy to make and delicious.
Our Favorite Soup Recipes
Zuppa Toscana Soup
Zuppa Toscana is my favorite Olive Garden soup.
It's perfection with a little creamy, a tad spicy, and even a little healthy with the addition of kale.
Instant Pot Lasagna Soup
Your family will LOVE this Instant Pot Lasagna Soup! It has all the goodness of traditional lasagna, but it is a quick and easy soup made in just one pot.
Plus, it is lower in fat and calories. Get the recipe here at The Feathered Nester.
Instant Pot Chicken Tortilla Soup
This Instant Pot Chicken Tortilla Soup is an incredibly tasty and creamy recipe that is perfect for a hot summer or a cold winter day!
Instant Pot Chicken Pozole
Our Chicken Posole recipe made in the Instant Pot or slow cooker is perfect for creating a rich and flavorful dish in a fraction of the time it takes to make a traditional version!
Instant Pot Pinto Beans
Making Instant Pot Pinto Beans from dried beans is about as close to instant as it gets. You don't even need to soak the beans before pressure cooking them.
If you are like me, you have a few bags of dried beans in the pantry. Well, get them out and cook them tonight. You're sure to thank me tomorrow.
Instant Pot Navy Bean Soup
Get ready for the easiest navy beans, made right in the Instant Pot. No presoaking necessary!
This bean soup recipe is one-pot and perfect anytime you need a tasty, richly flavored, but budget-friendly meal.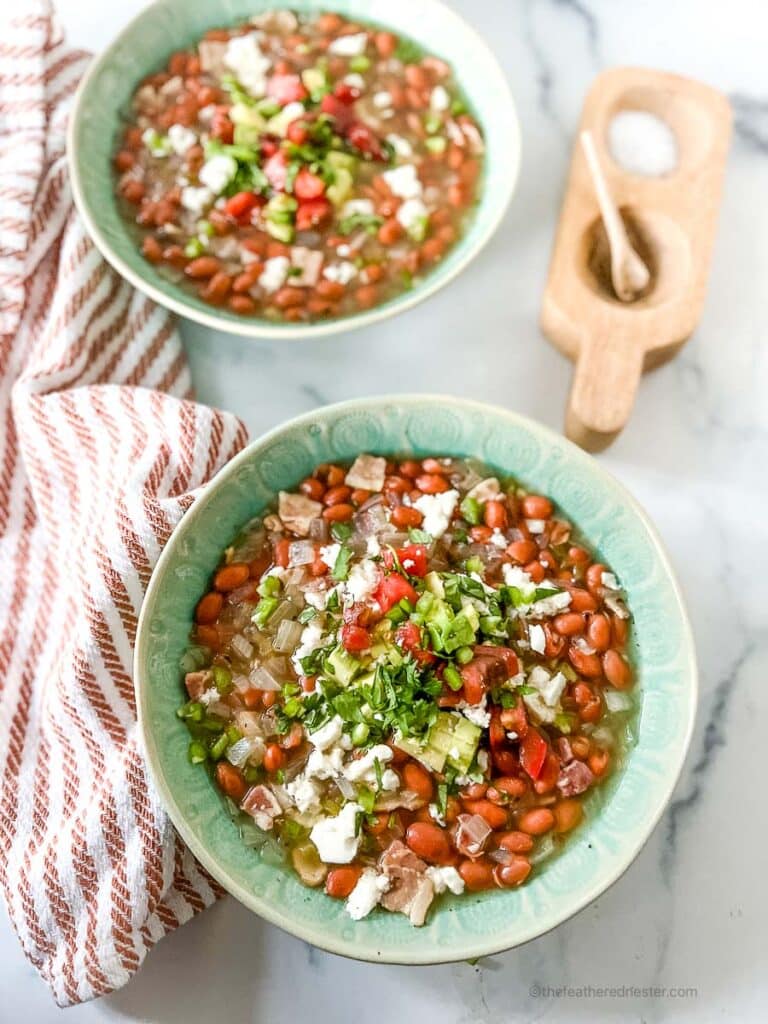 Crock Pot Pinto Beans with Bacon
This Crock Pot Pinto Beans with Bacon recipe is the best tender, delicious, and nutritious southern comfort food ever that is made in a slow cooker.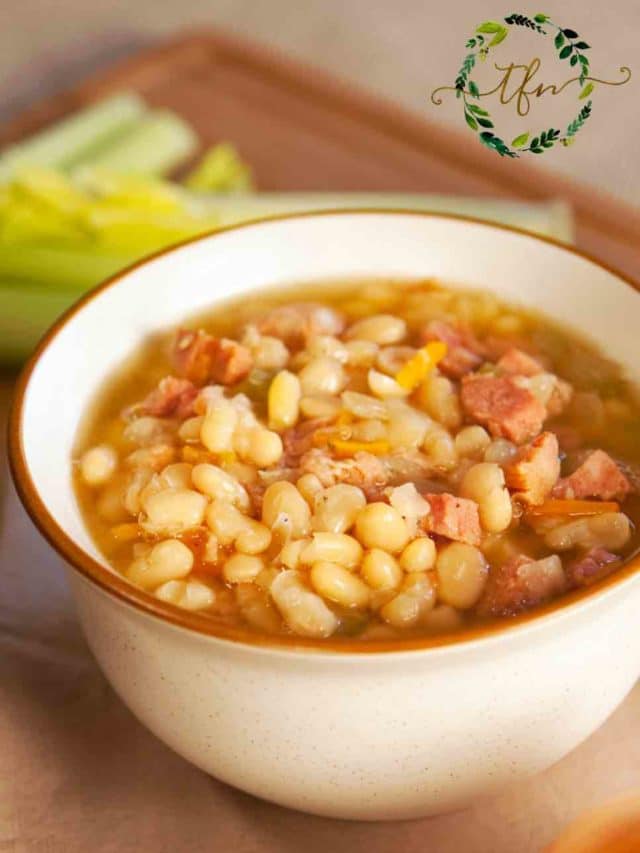 Instant Pot Lima Beans and Ham Soup
Savory, satisfying Instant Pot Lima Beans with Ham soup uses dried or frozen beans and precooked ham for an easy and budget-friendly recipe.
Instant Pot Calico Beans
This Instant Pot version of Grandma's classic calico beans casserole recipe with ground beef is an easy, hearty, and budget friendly dinner!
Ultimate Clam Chowder Recipe
This Ultimate Clam Chowder is nothing short of amazing. Once you make it, you'll know exactly what I mean. It's creamy, tangy, and absolutely delicious.
Serve it in easy homemade bread bowls for the ultimate coastal dining experience.
Instant Pot Beef Stew
Beef Stew represents the ultimate in winter food. After all, it's warm and filling, and rich and meaty. Stew is easy because it cooks on the stove or in a slow cooker all day.
But, what if you didn't have all day to make a beef stew? That's where pressure cooking comes in. And, you'll need this Instant Pot Beef Stew recipe.
I hope you liked our recipe round-up! What's your favorite to make at home? Let us know in the comments below.