This year, consider making a cozy Valentine's Day breakfast for your sweetie before (or instead of) a romantic dinner at home! We have plenty of easy savory and sweet breakfast ideas that you can make to kick off your holiday of love.
Valentine's Day is a special day to show your loved ones how much you care. Why not start the celebration with a cozy breakfast?
We have plenty of easy and delicious recipes that will make their morning special. From sweet to savory, we have something for everyone!
What We Love About Valentine's Day Breakfast
It's intimate and romantic.
Enjoying a meal at home, especially breakfast in bed, can be more romantic than going out to eat.

You'll enjoy a homemade meal together, and even better, you can have a conversation without any noisy restaurant distractions.

Cooking together can be fun!
Preparing breakfast together can be a fun bonding activity! It gives you the chance to show off your cooking skills, learn from one other, and share the joy of creating something special together.

It shows your loved one that you care.
Making a delicious meal for your sweetie is a great way to show him/her that you care.

It takes time, effort, and thoughtfulness to plan out the perfect menu and cook everything with love. Plus, it's a nice treat, and it isn't over-the-top expensive or extravagant.

It's budget friendly.
Making a Valentine's Day breakfast at home is usually less expensive than going out to eat at a restaurant.

Plus, you may end up with some extra money to spend on another Valentines gift idea. Even something small, like a bouquet of fresh flowers or a slice of their favorite cherry dessert is a special way to show you care.
Whatever you choose to make for your special someone, it's sure to be a fun and tasty morning.

As the saying goes, "It's the thought that counts", and a Valentine's Day breakfast is definitely a thoughtful gesture. So let's get cooking!
How to Make a Special Breakfast For Two
Creating a cozy Valentine's Day breakfast doesn't have to be difficult. All you need are a little planning and some delicious sweet and/or savory breakfast ideas to make!
Here are some tips to help you create the perfect meal:
Plan ahead.
Planning ahead can make things easier in the morning. You can do most of the prep work the night before, or in some cases, even a few days in advance.
Be creative.
Don't be afraid to get creative with your recipes! You can make simple dishes more special by adding a unique twist or incorporating some of your loved one's favorite ingredients.
Focus on the presentation.
We eat with our eyes first, so plating is key! Take time to arrange everything nicely on the plate so it looks appetizing. A little effort can go a long way.
Set the mood.
Don't forget to set the mood for your Valentine's Day breakfast! Play some soft music, and use your favorite essential oils or scented candles.
Now that you have tips to set the tone, it's time to plan your menu!
Here are a few of our favorite Valentine's Day breakfast recipes to choose from.
Sweet Breakfast Ideas
Savory Breakfast Ideas
Heart Shaped Valentine's Day Goodies
Another really simple sweet or savory breakfast idea is to use cookie cutters to turn regular food into adorable eats!
For example make our fluffy buttermilk biscuits recipe, but instead of using a round biscuit cutter, use a heart shaped cutter!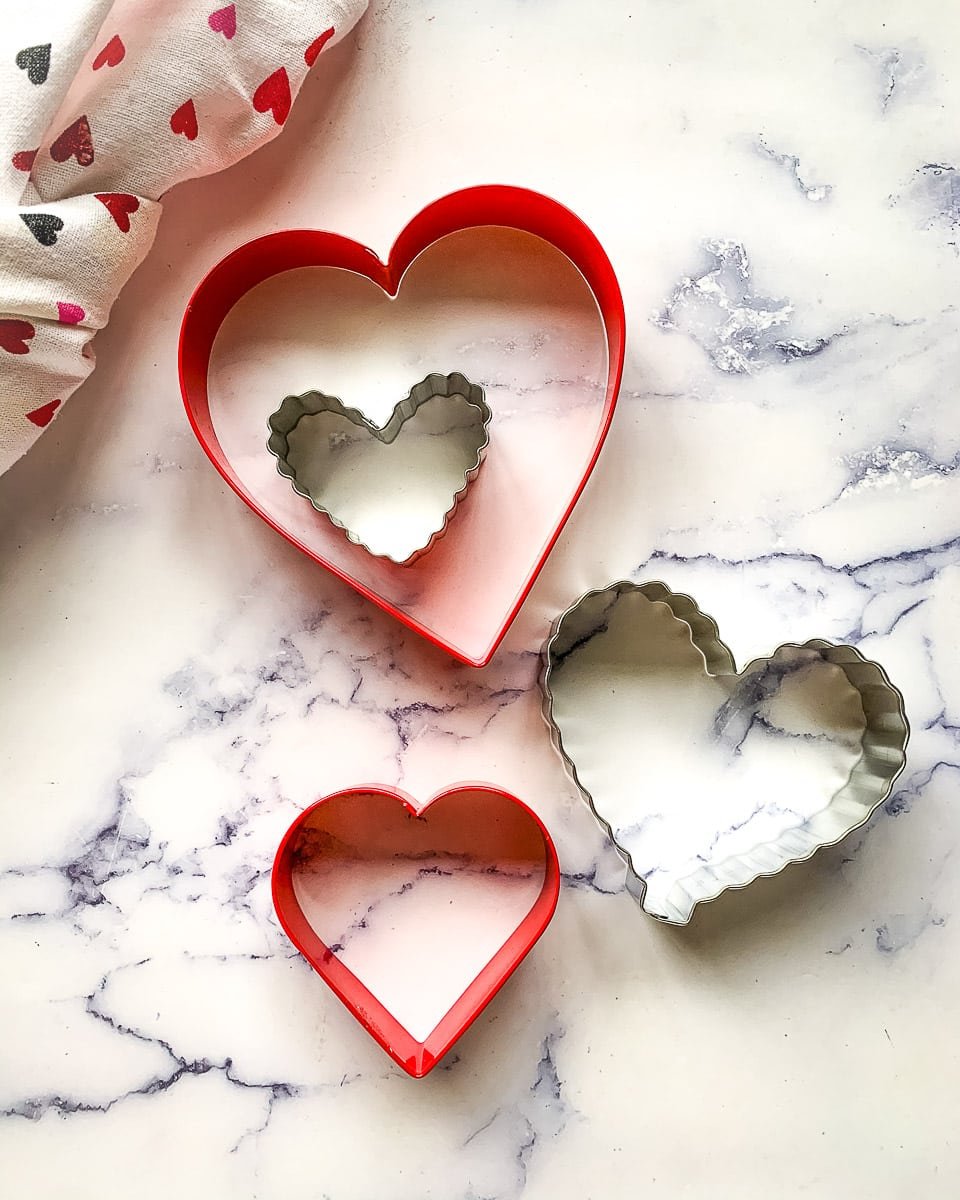 This idea works great with fried eggs, too!
We hope you have a wonderful February 14th with your significant other. If you're single, treat yourself to something special anyway – you deserve it!