Do you love casseroles? So do we! That's why we've put together this roundup of our best casserole recipes for you.
When it comes to casseroles, there are plenty of options to choose from. This list includes breakfast casseroles, as well as family favorites like chicken, potatoes, and pasta.
So whether you're looking for a new dinner idea or just want to explore some new options, you're sure to find something here that will inspire you.
There are so many reasons to love a good hotdish. For starters, they're always so easy to make. You can just throw all the ingredients in a baking dish and pop it in the oven.
Great for Busy Families – Plus, they are perfect for busy weeknights. You can make them ahead of time and then just heat them up when you're ready to eat.
Plenty of Ingredient Options – Another thing I love about this is that there are endless possibilities when it comes to recipes. You can use any type of meat, vegetable, or cheese that you want.
Delicious – The best part is, they always taste delicious. They're the perfect blend of comfort food and healthy eating.
Breakfast Casserole Recipes
When it comes to casseroles, breakfast recipes are always a hit. They're perfect for brunch or even as a mid-week treat.
They are also incredibly filling and easy to make. All you need is a few ingredients and a baking dish and you're good to go!
Chicken Casseroles
Chicken and turkey casseroles are a great way to use up leftovers. You can make delicious recipes using chicken, turkey, and various vegetables.
Plus, they are a great way to sneak in some extra veggies without the fuss of having to cook them separately.
Pasta Casserole Recipes
Pasta casseroles are an easy and delicious way to cook up a big batch of food. They're also great for making ahead and freezing for later.
Pasta dishes with cheese, vegetables, and meat make for a delicious casserole that the whole family will love.
Potato Casseroles
Potato casseroles are a great way to make use of those potatoes that are sitting in the pantry. You can also add in leftover meat to make a full meal.
Plus, they're perfect for busy weeknights or when you want a comforting side dish.
And, if you're a fan of the crispy potatoes known as tater tots, check out our collection of favorite tater tot recipes!
Other Casseroles You'll Love
These recipes are sure to become favorites in your home. From beans, and meatballs to tacos, these are sure to be a hit!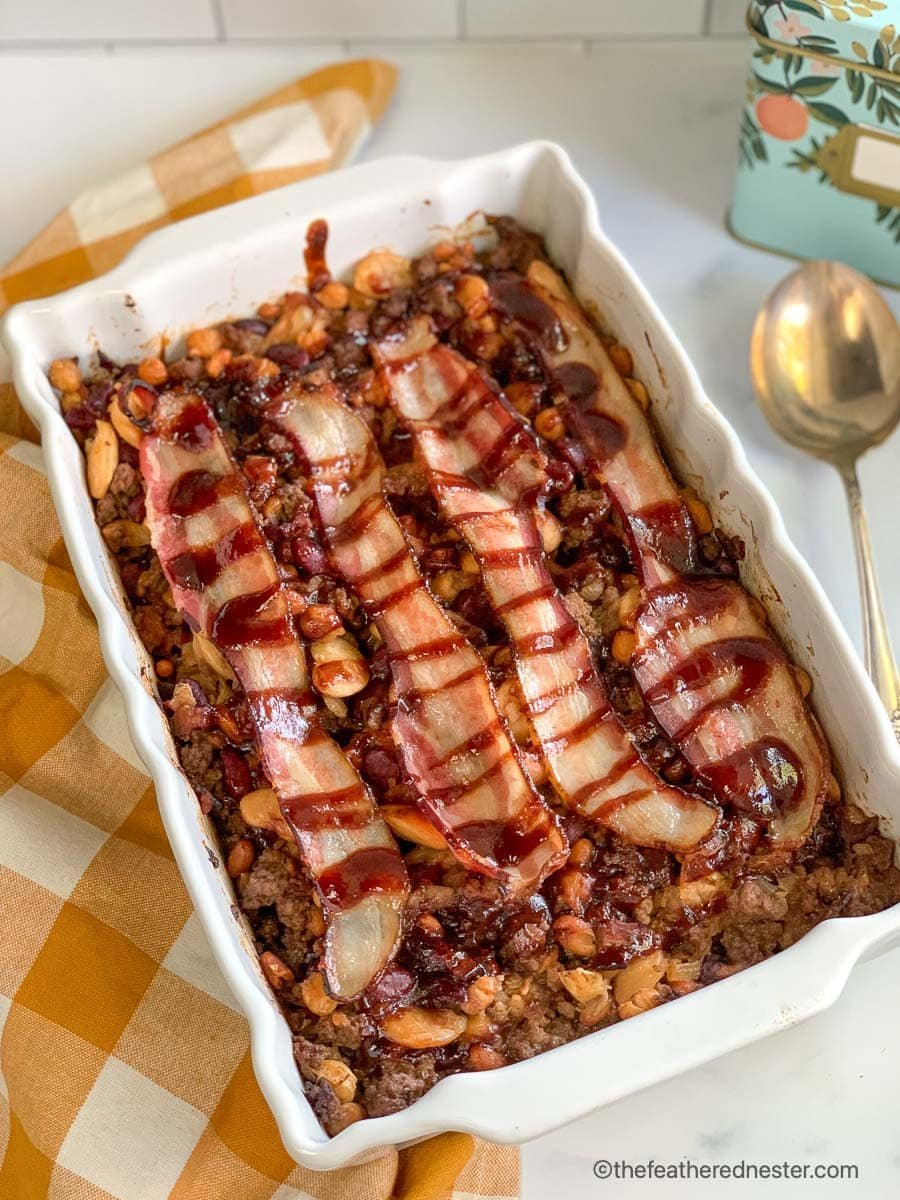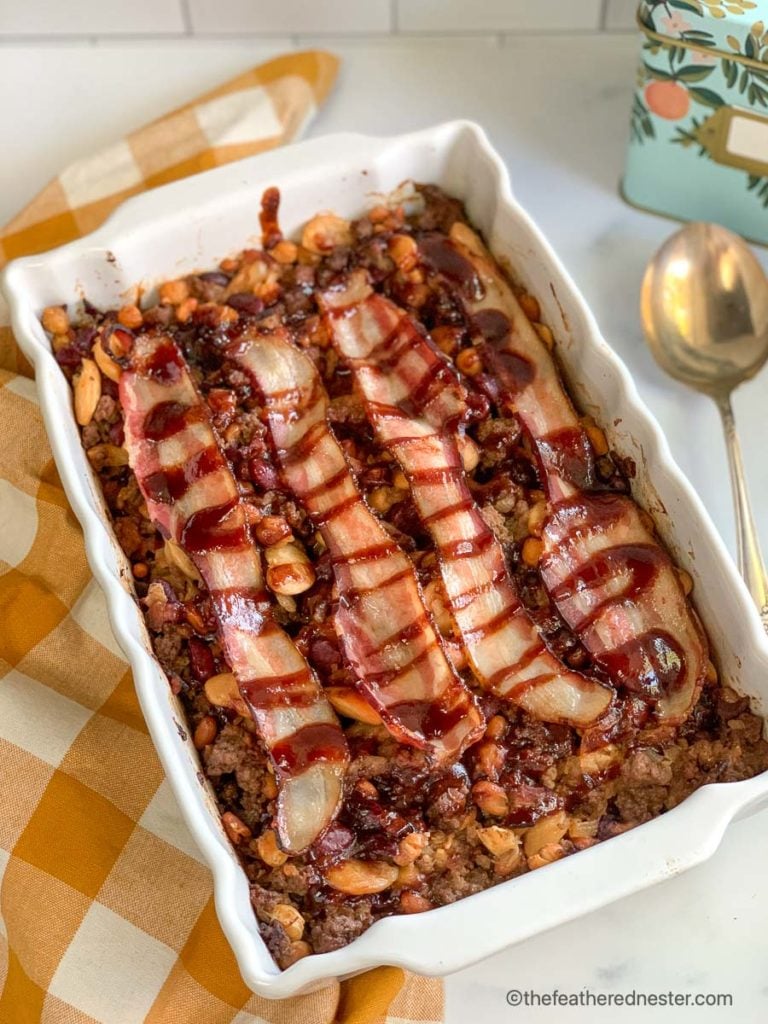 Calico Bean Casserole
These baked calico beans are perfect for a hearty dinner, potluck dish, or a summer barbeque.u003cbru003eu003cbru003eCanned beans make this hamburger and bean casserole a tangy and delicious but super easy dinner that's ideal any night of the week.
Beef Taco Casserole – Easy u0026 One Pot
Beef Taco Casserole is an easy, one dish meal. It is beefy, crunchy, and cheesy. Make it tonight and any night is truly a Taco Tuesday kind of night.
Marinara Meatballs
Some of my favorite meals are made in one pot. I mean, who doesn't love having less dishes to deal with at the end of the day?u003cbru003eu003cbru003eAnd, when that one pot meal includes the three M's: marinara, meatballs, and mozzarella then you have a real winner on you hands! I'm calling this One Pot Marinara Meatballs.
We hope this round up gives you some great ideas to try. Have fun in the kitchen and let us know what recipes you make! Happy cooking!